You're More Than Just A Listing – Albert & Michael – Saba Island Properties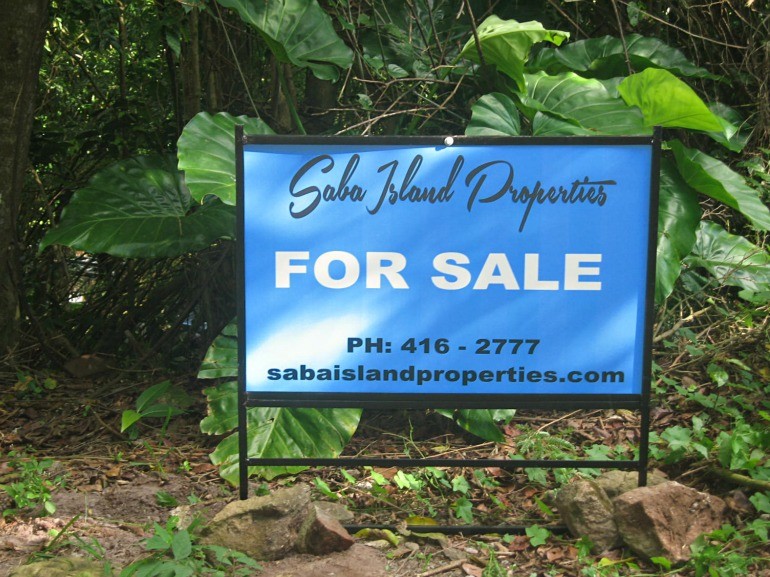 What's your opinion of real estate agents?
Seriously. What do you think of agents? Say the first words that come to mind.
I did a survey and people said agents are:
'Unfeeling, pushy sales people… Greedy! They only want your money… Insincere… Lazy… Don't trust them.'
Not very positive. Why is that?
It's not the nature of the business because working in real estate is a very useful trade. Helping other people to find a home is important and fulfilling work. Buying, selling and renting properties takes care and empathy.
That's the approach we take. It's what's in your heart that we want to find out. What are you dreaming about as you think about living on a Caribbean island? Why is this possible investment and move or sale important to you? Is the island of Saba right for you? What do you yearn for in a home?
Real is the first word in real estate and it means something
Real homes
Real land
Real people
Real places
Real feeling
Real listening
Real meaning
Real value
Here are some of the questions we seriously think and talk about in our work at Saba Island Properties:
How can you have real feeling for people who come to you to buy or sell or rent property?
How willing are you to go beyond the listing and be sincerely interested in the person and their needs? Interested in their home or piece of land? Interested in how they feel and what they want? What are they going after?
Sometimes a person has to sell their home. What does that mean to us as agents? How much compassion will you have for them? What do you owe people when they email, call or visit you to ask questions about buying or selling or living on Saba? How far are you willing to go to help them?
Why does someone want to rent or build or buy an already existing home?
Your emotions and the truth are not excluded in selling or buying real estate
Too often real estate agents are all business. They don't truly care about you and what you feel.
They take a listing just to add to their portfolio of business.
They pretend to have more business than they do; keeping listings on their website that were sold months before, but it doesn't say SOLD.
They advertise a house for sale and show you properties when they're not for sale.
They list land without having a deed or survey or the crucial paperwork in place.
They pressure you into buying something you don't really want.
Once I bought a piece of land but… I couldn't build on it because I didn't have access from the street. I didn't own a small piece of the property I had purchased, a 40 by 8 foot strip of land. The agent didn't know. That was it. The rest was left up to me to fix and pay out more money.
Another time I put a bid on a house and got it! In the morning I learned the owner wanted $25,000 more and the agent said yes without asking me. I also discovered that a neighbor was building a garage right in front of the best view of the house.
At SABA Island Properties we work differently. Our intention is to tell the truth — to give you the facts and answers you need to know.
That's our promise. Quality service. Integrity and professionalism are essential to us. As the only expat real estate company on Saba we have lived through the process of buying land, renovating a home, moving here. Everything involved with living on Saba. That's a huge part of the value we offer you. You can trust our experience and we do our home work.
We're growing *our brand* by servicing people with real care. That's what we mean by — You're more than just a listing to us! More than a prospect looking to buy or sell a house or piece of land. More than statistics on a page with a number of rooms and acreage and views. More than a price and a few pictures. We work hard to go beyond the surface and to put ourselves in your shoes. To understand what your going after and that also includes knowing your doubts and fears.
Howard Schultz – CEO of Starbucks — clearly describes our purpose and choices in running SABA Island Properties:
"… in this ever-changing society, the most powerful and enduring brands are built from the heart. They are real and sustainable. Their foundations are stronger because they are built with the strength of the human spirit, not an ad campaign. The companies that are lasting are those that are authentic."
♦ ♦
All the rich and real details + feelings
– We don't just visit your home or land to price it. We come to meet you and your home; to feel it and give you our honest authentic opinion.
The same is true when we show a property.
– We have a real obligation to you. You're the customer and we're looking to build a relationship. One we'll all enjoy.
– We're here to serve you because that's what you expect and deserve and… it's the soul of our business.
– We're building business not just for the immediate sale but for the future because when you have the opportunity to recommend us, or choose to return and work with us again, we're hopeful and confident that you will because of the quality of our work and our reputation.
– We build trust.
– We talk with you not talk at you. We don't tell you what to do. We really listen and fully honor your wishes.
– We don't insist on prices or inflate them for our own personal gain.
– We ask a lot of questions and then some more, and some more. We don't stop working with you once the listing is published on our website or you close on a property.
– We're grateful to you for your confidence in us, your commitment, belief and support.
Recently a client wrote us this:
"Thank you for all your attention and kind words. It means a lot to me that I have finally found the right people to represent our home.
I know you're looking out for my best interests."
♦ ♦
How much life is in your real estate?
Here's a wonderful and surprising quote by Mark Twain about his own home. His words are filled with facts and feelings. He personifies his home and brings it to life.
"To us, our home was not unsentient matter — it had a heart, and a soul, and eyes to see us with; and approvals and solitude and deep sympathies; it was of us, and we were in its confidence, and lived in its grace and in the peace of its benediction."
♦ ♦
Pretty sacred and moving stuff, right?
But let us ask you — Isn't that the way you feel about your own home and land? Isn't that the way it should be and the way you want it to be when strangers, real estate agents, come into your home to assess and sell it or look at it to buy? After all, this is where you live. You and your home deserve to be respected.
How do you treat people and things?
Real estate is service to people, your property and the community. It's very joyful and gratifying work because we're helping someone find the right home or piece of property. Buying or selling or renting. It's a job we love doing.
How you treat people and their property is THE most important thing. That's where we feel our real success in life and business is and why we fervently say — You're More Than Just a Listing!
♦ 
♦

 ♦
Thank you —

Albert & Michael

— 

SABA

Island Properties
(+599) . 416 . 2777 / USA +1 . 631 . 604 . 4435 / Skype:  saba.island.properties
Our offices are right on Booby Hill Point between

Shearwater

and

Spyglass Villa

— Please stop by
Emails:  Albert@sabaislandproperties.com  or  Michael@sabaislandproperties.com