Yes – We're Sales Brokers and Proud of It – Albert & Michael – Saba Island Properties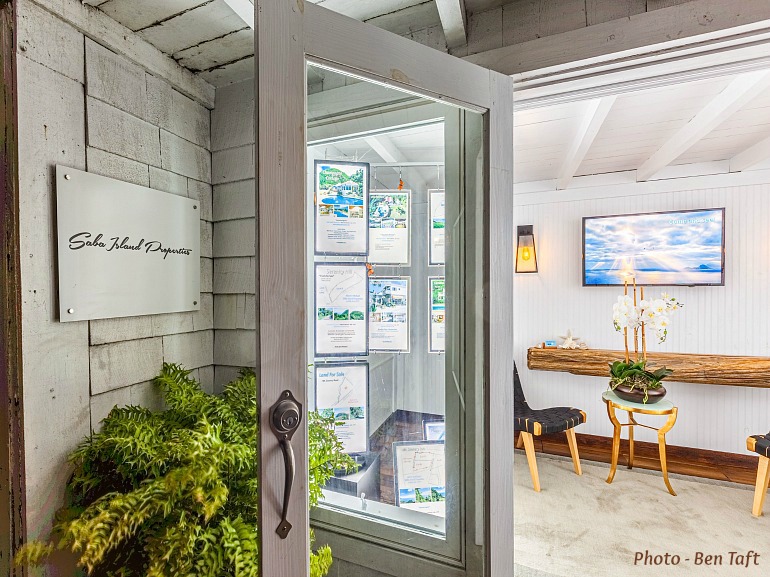 We have 40+ years of sales experience working in New York City and worldwide.
Our connections are extensive – real estate, hotels, construction, financial investment firms+++.
We help people find buyers for their land – homes – businesses.
We're proud to be part of the real estate sales industry along with:
Christie's International
China Evergrade Group
Marriott International
Cushman & Wakefield
Macklowe Properties
WIMCO
Abu Dhabi Financial
Sales and marketing are not low-end work
It takes knowledge to be a successful salesperson.
Knowing the market we work in.
Understanding our clients.
Spreading the word by using practiced skills to earn people's trust and business.
Sales are not sloppy luck
It's a process of accurate screening.
Asking specific questions to discover answers.
Always testing.
Giving a person precisely what they want and a taste for more than they expected.
We know who invests in Saba and why
We study what works – knowing what our smallest viable market wants. Not THE market – not The Masses but the real people
who choose to hear from us and what we offer because they trust our work.
Selling goes deeper than – "Let's get people with money here."
Sales are not flinging ads out to the world, spamming people hoping that someone notices you. That's a waste of time, money, and effort.
Sales are not pressuring a person into working with you. It's about understanding people, and that requires emotional labor
to see what another person cares about and wants.
Successful sales focus on two questions
What's it for?
Who's it for?
We have miles of sales experience
When Michael started working as a sales rep in NYC, he was required to make 100 cold calls per day (500 a week).
In addition, he had to have three legitimate company appointments each week and secure one or more fillable job orders.
He did this successfully for 20+ years, making people money, developing business, and gaining clients' trust. He's still in contact today with many of his clients – Blackrock Financial – Macklowe Real Estate – Cotton Incorporated – The Hunger Project – Arthur Andersen – Spike Lee DDB – MetLife Insurance – The New York Post – Marriott Corporation.
Albert was Corporate Senior Vice President of Interior Design for W & J Sloane and Corporate Design Director for the Bloomingdale's stores. Then he opened his own company at The Design Center in New York City for over 35 years.
Working with Givenchy – Leona Helmsley – the Chairman of Sony and The Museum Tower Apartment – The Four Seasons Hotels – Johnson & Johnson – Gloria Vanderbilt – designing for the Vanderbilt show houses – Kips Bay – The Woolworth Estate – The Gould Mansion –
The Gimble Estate – The Gold Coast of Long Island – the King of Saudi Arabia – Mrs. Nat King Cole.
Here's what we stand for
Always telling the truth.
No shortcuts.
Following the laws of the notaries and the kadasters.
Consulting with our real estate lawyers.
We have knowledge, and many facts to help people effectively sell their land – homes – businesses,
ensuring they have the correct documentation, so the sale will happen.
We're Professional Sales People and Proud of It.
♦  ♦  ♦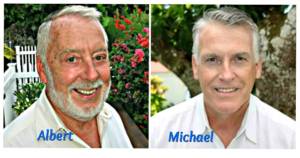 Saba (+599) 416 – 2777
Emails:  Albert@sabaislandproperties.com  or  Michael@sabaislandproperties.com
Here's Why People Work with Us
♦  ♦
Michael's writing is published at Arianna Huffington's – Thrive Global, The Huffington Post,
Medium, Maria Shriver's Website, LinkedIn, Michael Port, The Fordyce Letter, Mélange Magazine and others.
Along with this international monthly Blog Michael publishes daily on his coaching website – Commit2Change.