Why Not Celebrate the Holidays Every Day? – Albert & Michael – Saba Island Properties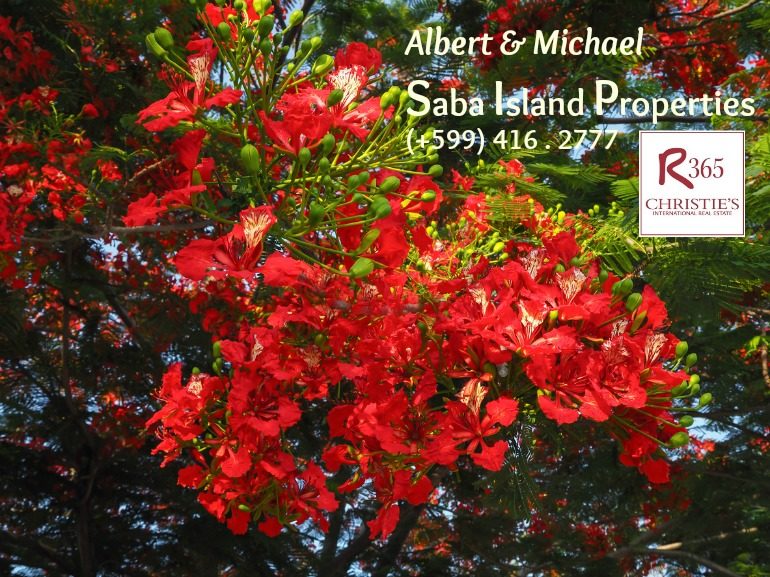 So many feelings and thoughts come into our heads and hearts with the holidays.
Mostly large and moving gratitude for the life we have and the success of our business. Saba Island Properties was built on gratitude along with dreams, logic and love, plenty of hard work and the help of many other people who believe in what we're doing.
– Rentals
– Sales of land and homes
– Interior design
– Landscaping
– Renovations
– New construction and building costs
– Property management
– Consulting
– And… service, service, service!
Hand in hand with all of this is giving – helping others – the community – customers – friends and family and the intention to always live good lives because… we do live in a beautiful place and that's a gift and daily reminder of how fortunate we absolutely are.
A Dozen Gifts for You
Here are 12 quotes that express what we do and feel as people and real estate agents. One for each month of the year.
1. There is nothing like a dream to create the future. – Victor Hugo
♦
2. An interior is the natural projection of the soul. – Coco Chanel
♦
3. Let us be grateful to people who make us happy;
they are the charming gardeners who make our souls blossom. – Marcel Proust
♦
4. If there are people you want to serve, then there are people in this world that you are meant to serve.
Not kinda, sorta, because they're in your target market… but meant to – that's the way the universe is set up if you're in the business of serving others. – Michael Port
♦
5. We make a living by what we get, but we make a life by what we give. – Winston Churchill
♦
6.To be successful in real estate, you must always and consistently

put your clients' best interests first.

When you do, your personal needs will be realized beyond your greatest expectations. – Anthony Hitt
♦
7. In the real estate business you learn more about people, and you learn more about community issues,
you learn more about life, you learn more about the impact of government, probably than any other profession that I know of. – Johnny Isakson
♦
8. To give real service you must add something which cannot be bought or measured with money,
and that is sincerity and integrity. – Douglas Adams
♦
9. A customer is the most important visitor on our premises. He is not dependent on us. We are dependent on him.
He is not an interruption in our work. He is the purpose of it. He is not an outsider in our business. He is part of it.
We are not doing him a favor by serving him.
He is doing us a favor by giving us an opportunity to do so. – Gandhi
♦
♦
11. No house should ever be on a hill or on anything. It should be of the hill. Belonging to it.
Hill and house should live together each the happier for the other. – Frank Lloyd Wright
♦
12. Gratitude unlocks the fullness of life. It turns what we have into enough, and more. It turns denial into acceptance, chaos to order, confusion to clarity. It can turn a meal into a feast,

a house into a home,


a stranger into a friend. – Melody Beattie
♦ 

♦ 

♦
What do the holidays mean to you? Kindness, joy, renewal, peace, love, giving, gratitude, family, friends?
Find out what it is and live it every single day.
♦
Albert & Michael – Saba Island Properties
Saba (+599) 416 . 2777 / USA +1 . 631 . 604 . 4435 / Skype: saba.island.properties
Emails: Albert@sabaislandproperties.com  or  Michael@sabaislandproperties.com