Whose Business Are You In SABA Island Properties? – Albert & Michael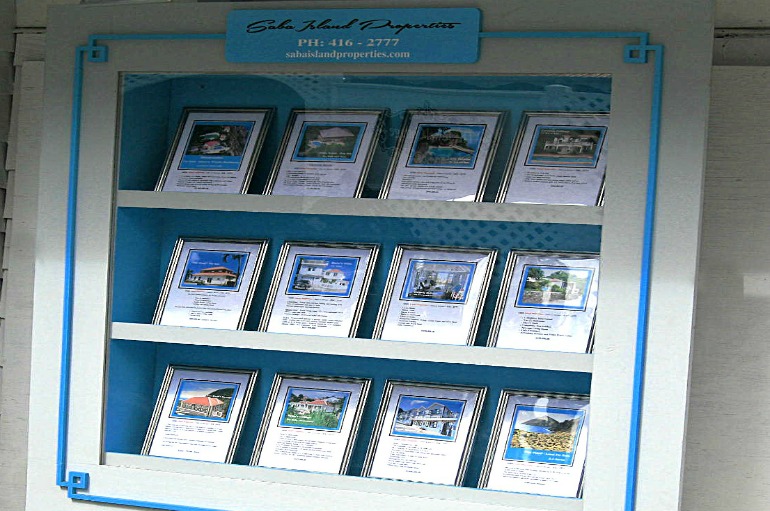 Byron Katie — the brilliant American author and founder of the self inquiry method — The Work — says this about business:
"I can only find three kinds of business in the world — mine, yours and God's. Whose business are you in?"
A GREAT question! Here's what it means:
– If there's a hurricane, that's the business of the universe, reality, God.
– If your neighbors like to play music, that's their business.
– If they play it too loud and you can't sleep, that's your business.
One way or another we're all in business but sometimes we're in other people's business offering uninvited advice and opinions right to their face, as well as behind their backs. When you're not in your business recognize it — turn it back to yourself and see how your words and thoughts about others can help you be a better person and do work people want.
How do you mind your own business?
One thing we practice at our Caribbean real estate business ~ SABA Island Properties ~ is to mind our own business.
– Mind how we build, connect and move forward
– Mind how we treat people and talk about others
– Mind if a business opportunity is good to take on or walk away from
– Mind our brand, PR and expansion
– Mind the service and products we offer to customers
If you're into other peoples business, working from fear, worried about what will happen and what people think, you're sunk. Feeling for people is the most essential emotion and purpose to have. Hoping to understand what another person wants as they visit Saba, rent a cottage or villa, buy land or a home. It's the business of caring and a dynamic we live by.
How does this sound?
– We're so happy you want to work with us exclusively but we're afraid to do that… some people might not like it.
– Thanks for asking us to advertise on your property but we better not. What will the competition think?
– Had we known our success would cause such a ruckus we never would have opened. Please forgive us. We'll just be mediocre.
Sounds crazy, right? But some people actually think like this. They're fearful and worried instead of having optimism and confidence in their business and what they have to offer people. We're all unique in our services and the products we sell. There's room in the world for everyone to work together even on a small Caribbean island like Saba. Why not find out what works for you and your business and who your tribe is – the people who want what you have to offer — want your help — and market exclusively to them.
In New York City Tiffany Jewelry Company is on Fifth Avenue and 57th street and diagonally across from it is Harry Winston Jewels and two blocks away is Cartier – Bulgari – Van Cleef & Appels and around the corner Asprey. They don't live in fear of each other. They each run their business and build their brand for the specific people they serve. They're successful because they know who they are — know who their clients are — know how to treat them. It seems they're minding their business very well and have been for a long and successful time.
No one takes business away from you. You lose it all by yourself.
It's funny but when we opened our real estate company some people accused us of stealing clients and business.
You don't steal clients. No one owns a client. Someone else may have more to offer; something different, an alternative for people to choose from but that should always empower you to work harder. To rev up your massive creativity and energy and offer new things, new options so people will see the benefits of working with you.
They stole my business. That's a lazy, asinine excuse for self pity; to play the victim. It also makes the client sound stupid and easy to manipulate. When you talk like this you're not holding yourself accountable for your work or lack of it.
People are smart. They work with you only when they're ready and only when they trust you. If you're not honest, and people know if you are, you kill trust. Lost trust is nearly impossible to gain back.
It's special job caring about people. And we try every way we can to do that and never to get tired of serving because it's a natural part of who we are. If clients leave you it's for a good reason and you'd better find out why.
Just because you run a company or worked with someone for years doesn't guarantee you business.
You may be a really good poker player, the best on the circuit, but that doesn't mean you deserve to win without working hard and
keeping your promises.
Understand why people come to you and what they want.
What do they need, desire and yearn for most and how can you assist them to get it?
What are their concerns, doubts, questions and even their fears?
How can you solve their problems?
It's our business to know their business
We find compassion and honesty to be irresistible. Both connect to the people we hope to serve in business and life and the changes we hope to make with our work at Saba Island Properties.
We treasure these words from a person who trusts us and gave us a chance to prove ourselves when we first opened:
"Finally! Someone does it right. There's someone reliable, whom I can work with because they give me the answers I need.
They know what they're talking about. They know their business. They live it."
The purpose of this article is to remind us all why we run a business and how to mind our business.
To help define and renew your purpose in life and the work you do.

To think about the core values of your work and what people deserve from you.

Why you're an entrepreneur; opened your own business and set your own dreams in motion.

It's about your passion and love.

Reminding you how you help clients to be happy.

The quality service you give with your entire body, mind and heart.

How you give back to people and the community.

The particular value you alone provide in the work you do.

How you work over and over again… sometimes even in your sleep, to be successful and fair
This is exactly our business at SABA Island Properties. 
Doing Work that matters — Creating Change — Building, Producing and Thriving by minding our own business.
So — How about you? Whose business are you in?
♦   ♦   ♦
Albert & Michael

— SABA Island Properties
Saba (+599) . 416 . 2777 / USA +1 . 631 . 604 . 4435 / Skype:  saba.island.properties
Emails:  Albert@sabaislandproperties.com  or  Michael@sabaislandproperties.com