Who Is 'Our Team' at – SABA Island Properties?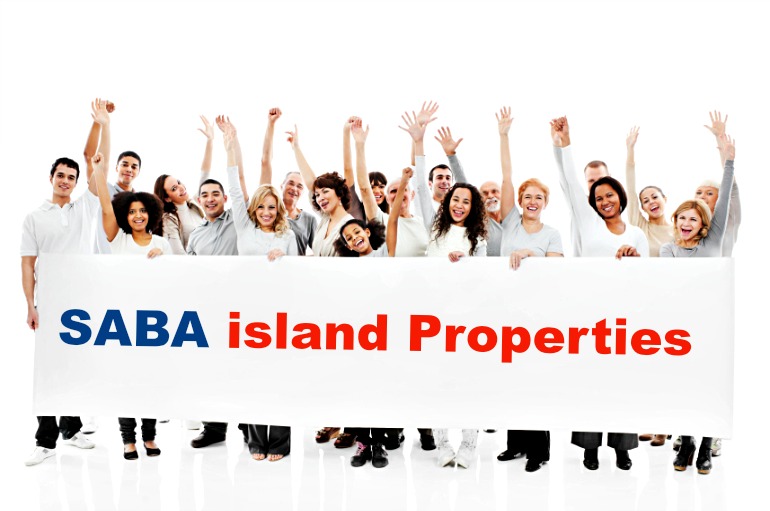 We're Albert & Michael. We created SABA Island Properties because people asked us:
Would we help them price their property

Make suggestions about design and renovations to their home

Look at their rental leases and documents for the sale of homes and land to make sure all was fair and legal

Would we manage their property

Help rent their homes

Sell their family land

Help them buy their first house
People came knocking at our front gate because they were referred by store owners in town who said we were people you can trust and count on; people who know a lot about building, design and business. It was a lovely surprise and also an honor. It confirmed there was a real need for our services on Saba. One client energetically told us:
'Thank You. I now have a choice with

SABA

Island Properties…


of whom I want to work with selling my home.'
Our business is built on caring about people. Hoping to understand the needs and wants, doubts and fears people have about buying and selling a home. It's all about having empathy, respect and telling the truth. That's our promise.
What are the essential steps we took
Step One 
– We wrote the Executive Council of Saba asking permission to open our real estate business which covers:
Sales of Land and Homes — Renovations and Supervision of New Construction — Rentals — Interior Design — Landscaping —
Property Management — Consulting.
They quickly answered YES!
Step Two… plus
– We chose an available company domain name that was approved by the Chamber of Commerce
– Set up our business legally with a notary through the government and the BES (Bonaire, St. Eustatius and Saba)
– Paid for a business license
– Fully registered our incorporation with the Chamber of Commerce — Tax Department — Immigration
– Built a website: www.sabaislandproperties.com
– Started growing our business, building relationships and listening to what people want and don't want from us
What you see with us and our website is what you get
We don't have silent partners. No one else is hiding in the background.
Connect with our website and you connect to our website… not someone else's.
Our company name is the one approved by the Chamber of Commerce not something we ignored and changed.
We're present here on Saba doing the hands on work necessary to assess your property needs and to answer any questions.
You can see who we are and who you will deal with from our two (2)

photos on our website.

You can read about

our backgrounds

and skills on our website and also social media sites such as LinkedIn.
Google our names and there we are.
Please look at

our testimonials

too.
SABA Island Properties is one Caribbean Real Estate company with one website and one purpose —
to help you buy — sell — rent — renovate — manage — build — and to do it with honesty and real care for you and your property.
More people…
When I think about the people we work with I think of these wise and true words by the English poet Percy Bysshe Shelley:
'There is no real wealth but the labor of man.'
The people on our team are the most valuable and important people we know. They're professional, steady, reliable, flexible, compassionate, creative, friendly, generous, available with solutions and results whenever it is needed. They consistently come through and work hard:
— Cleaning your homes
– Washing your laundry
– Gardening
– Painting
– Driving taxi's
– Picking up your garbage
– Cooking and baking
– Picking up food and supplies
– Electricians fixing your internet and wiring
– Delivering water to your home
– Pumping gas and fixing your cars and trucks
– Sweeping the road daily
– Builders, office workers, carpenters, government officials, plumbers, volunteers…
These people come and go from your homes and businesses daily. They have names and full lives. They're real people and the real reason Saba is what it is because of their work and the great pride they take in their jobs. Their desire to help you is BIG and modest. Not showy or egotistical. They do their work and move on. Sometimes you don't even see them. Some work in the trenches but they all use their minds and hands. They put their backs into it and their hearts. They also love Saba.
The most important thing — simply be aware of the people around you and show your appreciation — express your thanks. They're your fellow man who work with you throughout your day as you visit and vacation at a hotel or rental property or stay with friends.
We could not succeed without them and we — Albert & Michael — are immensely grateful to the people we know and count on.
We're also meeting new people all the time and see the abundance of skills, talent and possibilities in the people of Saba.
It's one of the wonderful things on the island… there is a collaboration and connection of people willing to help you. It's active good will.
Our 'real property team' enhances and enriches our lives in countless ways.
What do we owe every one of these people?
Certainly they deserve fair pay and tips for their daily work but also respect, without superiority and without exploitation or any sense that they are less than you or me. Less equal. Less smart. Less deserving.
Economist Thorstein Veblen expresses this beautifully:
'Labor wants pride and joy in doing work, a sense of making or doing something beautiful or useful —
to be treated with dignity and respect as brother and sister.'
There you have it. That's our team… the 'REAL Property Team' at  SABA Island Properties
We thank you all!
♦ 
♦ 
♦
*The Only

Expat Real Estate

Company On Saba*
And that means we have the answers to your questions as we live and work on Saba
♦
Saba (+599) . 416 . 2777 / USA +1 . 631 . 604 . 4435 / Skype:  saba.island.properties
Emails: 

Albert@sabaislandproperties.com  or  Michael@sabaislandproperties.com