What Does A Customer Really Want? – Albert & Michael – Saba Island Properties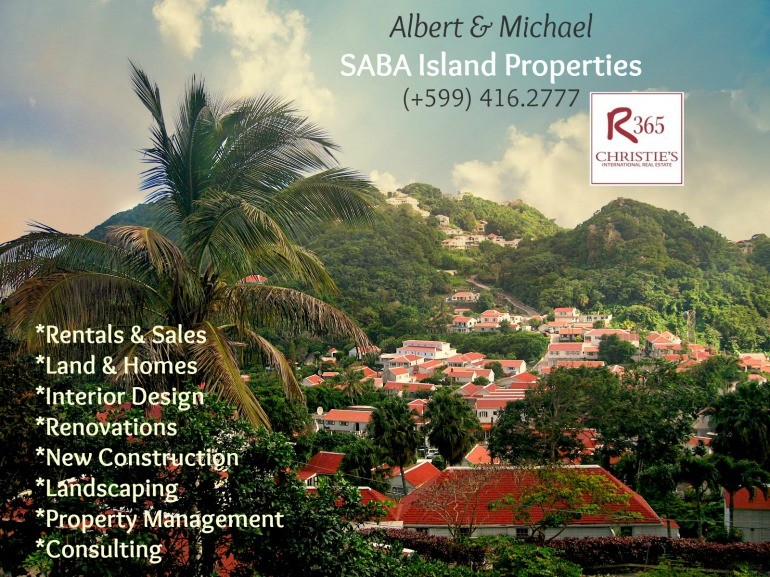 We're always building our brand at SABA Island Properties. We read countless Blogs, sales reports, customer service info, social media trends. The materials are rich, endless and educational and we use every bit of it to try and provide a stellar real estate experience for our clients which means:
Understanding who our customer is
Understanding what our customer wants and desires
Understanding what our customer cares about in a rental, land or

a home
And… understanding should be saturated with emotions, feelings, empathy, spirit and real care. Without that you're lost. People know immediately if you sincerely care about them especially when they come to you to sell a home or buy a piece of property. Customers are people to us first. Not prospects.
We also talk to and observe other business owners on Saba; intent on learning how they found their niche and what they do to maintain and attract people who are loyal to them, their products and services be it a hotel, shop, grocery or restaurant.
Here's an impressive example
Recently doing our weekly shopping, the lovely woman who runs the cash register at 'My Store' said to Michael — "I know you buy your wine here, how are we doing? Do we carry the brands you like? We're improving our grocery and we'd like to hear from you because you're a good client; you shop here all the time and we want to do more so you're happy."
YES! Love that kind of caring and fresh desire to understand.
We also received an email survey asking how they could further change their services. Another excellent idea.
It's exciting to see change happening… New businesses opening… Positive growth and opportunities emerging.
Too often we get busy and forget to care about people and that's a shame because… the only reason you see other people and companies getting ahead is because they passionately care about their customers happiness and they work at coming through for everyone of them.
Surprising words from Gandhi
One of our favorite quotes about 'customers' is by Gandhi. His words always boost us to do more for people at SABA Island Properties:
"A customer is the most important visitor on our premises.
He is not dependent on us. We are dependent on him.
He is not an interruption of our work. He is the purpose of it.
He is not an outsider of our business. He is part of it.
We are not doing him a favor by serving him. He is doing us a favor by giving us the opportunity to do so."
6 questions to help us all provide A-1 customer service
How far are you willing to go to make people happy?
What does it mean to show up for your clients?
What value do you create for people?
What message do you give — welcome or don't bother me?
Why do customers stick with you or end up walking away?
On a scale of 0 –> 10 (10 being 'superb') what is your customer level of satisfaction?
We put an abundance of heart and understanding into our work and that's a big part of our growing success.
We're changing the ordinary real estate experience into the exceptional for people.
♦
Saba (+599) 416 . 2777 / USA +1. 631 . 604 . 4435 / Skype: saba.island.properties
Emails:  Albert@sabaislandproperties.com  or  Michael@sabaislandproperties.com
♦   ♦
We owe a bounty of thanks to our

clients and friends

for all their support!