What Do You Mean Saba Is Exclusive? – Albert & Michael – Saba Island Properties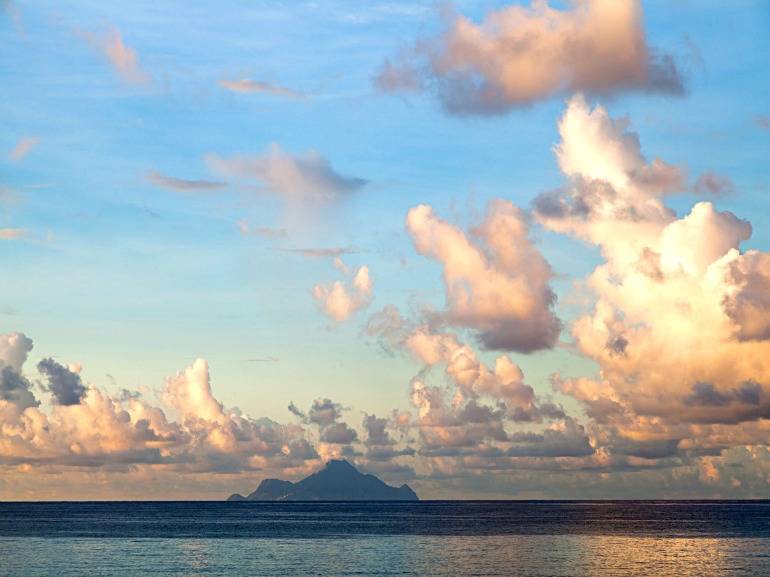 It's not about money or being better
Why do you shop at certain stores? Buy specific brands? Live in a particular place? Eat at special restaurants? Trust your hairdresser, dentist, doctor? Because your choice is exclusive. You get what you need and want. It works for you!
Exclusive is a good thing. It means – Individual – Personal – Private – Especial – Particular – Specific. It's a choice for your personal happiness and integrated well being. It's about the quality of your life. Living the life you dream of and work to create moment by moment… throughout your days and weeks… for your entire lifetime. And… let's not skip over those important words. Really think about — What is the quality of your life? 
Innovative, smart people invest in Saba
They discover Saba and see value and opportunities to achieve a better way of living. They invest:
Exclusivity is powerful especially when you share it with other people.
Saba's open to everyone
It's like a private club. Inclusive and exclusive to all. Built on caring and a strong sense of community, Saba has an amazing history and culture and today is made up of many different people, races, nationalities, religions, lifestyles, beliefs, jobs and skills which are respected and well supported.
The exclusive 'buy in' (your belief that it's worthwhile for you) is the lifestyle and benefits of living on a Caribbean Island with low stress,
minimal congestion, hardly any demands and:
Safe living without fear (or bars on your windows)
Wonderful climate
Easy location to get to
A standout for astonishing beauty and

nature

Affordable cost of living
Clean
Passion for the environment
Freedom  
A variety of excellent services
Exceptional and genuine Caribbean hospitality
Saba is not for the masses but a place to escape the crowds and traffic
A place for relaxation, peace and emotional awareness, focus and wonder
World class diving and hiking
No major beaches, nightclubs, casinos, cruise ships, speed boats
Top hotels and restaurants
People like us want these exclusive and practical things. They're basic human needs and we search right to the edges of the earth to find them.
It's not about the status quo and following the crowd. People like us are innovative, independent thinkers who like to take action; going after what we want; making things happen. We're well connected. We have our tribes. (Followers. Organizations. Groups of people.) who know and love the supreme uniqueness of Saba. They come here often because it's exclusive for them. Saba's a place to reset. To renew. To return home to your true self.  The connection with Saba is so healthy and deep and it makes for joy, ease, comfort, gratitude, peace and 1,000 other invigorating emotions for people.
Hikers 
Divers 
Retirees
Empty nesters
Investors
Artists, writers, photographers, designers  
Athletes training and taking part in our annual triathlon 
Medical  students studying at Saba University to become doctors
Teachers
Conservationists
Boating enthusiasts
People looking to change their lives
Building new careers they've dreamed about for years
Saba's not boring
Not generic. Not snobbish. Not perfect (Like any place there are egos and gossip and people looking to change and control it, complaining about living in paradise) but overall — it's an incredible place to be! Maybe Saba is right for you and maybe it's not. That's the exclusive question to answer.
Sure we have million dollar homes, kings and queens, celebrities, diplomats and opinion leaders visiting.
But Saba's not the French Riviera and we don't want it to be. It's called The Unspoiled Queen for an abundance of magical, sensible reasons and people intend to keep it unspoiled.
People are protective of Saba's breathtaking splendor and earthly gifts. They're big fans of the quality and rewards of life on a rock in middle of the ocean (with Mt. Scenery being the highest point in the Netherlands and the Saba airport with the shortest commercial runway in the world. Talk about exclusive! People are proud of Saba just the way it is and it will grow and develop naturally.)
Saba is fairly unknown and that's perfectly OK
The people who truly know Saba treasure and honor its exclusivity. It's home in lots of different ways to different people. Some people have been coming to Saba to celebrate life and co-create with people and nature for more than 25 years.
When you have something really good, a product or a service, that makes life fundamentally and wildly better, you naturally want to share it with others and then… they can decide what it's worth to them.
We love Saba and are forever grateful to have found it. The purpose of our real estate work is to have Saba better known and that often means helping others learn about it and to find a home… even if it's just for a few days.
We discovered Saba by accident. Visiting St. Maarten we saw a boat that said 'SABA'. Did some googling, went to Saba for two weeks and were simply captivated by the island. We instantly invested in property because we didn't want to miss out on living on Saba. You could say we're exclusive insiders now. Maybe you should think about that before Saba gets too well known?
Saba is a scarcity
It's one of kind. No place in the Caribbean is there a substitute or copy of Saba and its assets. Saba is high in value and more people, throughout the world, are seeing just how desirable and divine it is. Saba's on the cutting edge. Saba's got status. Saba's definitely exclusive!
♦ 

 ♦

   ♦
Saba (+599) 416 . 2777 . USA +1 . 631 . 604 . 4435 / Skype: saba.island. properties
Emails:

  Albert@sabaislandproperties.com  or  Michael@sabaislandproperties.com