What An Incident! – Albert & Michael – Saba Island Properties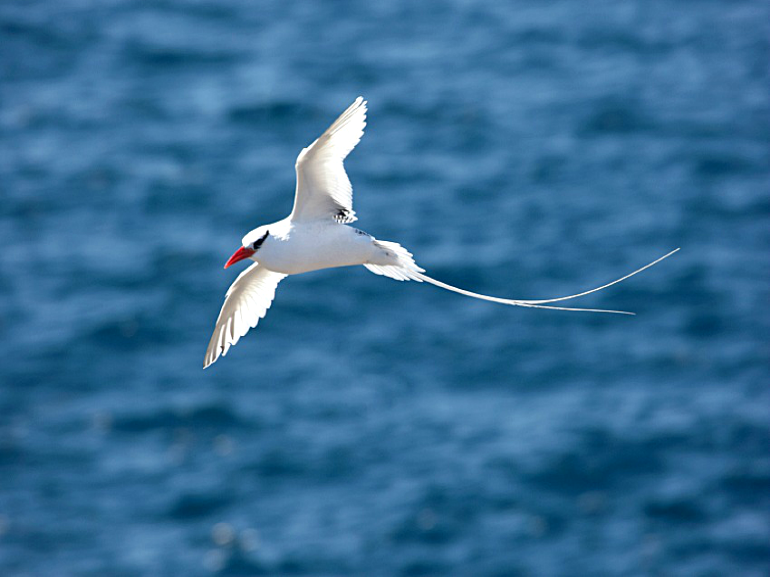 Entrepreneur and best selling author Seth Godin asks this question from his Akimbo podcast series:
"What's your origin story? — What's the incident that got you started on this path and what was the choice you made after the incident occurred? We're all bathing in origin stories but too often we don't realize that our origin story doesn't have to match our destiny. We can change it. We can make a choice. With great power comes great responsibility."
Here's what happened
We were visiting St. Maarten to get away from the brutal, cold winter of New York City, seriously thinking about buying something on St. Maarten when we saw a boat that said – SABA. (A simple, ordinary, everyday incident that got us started on the path to Saba and real estate.)
We were so curious that we set our course for a two week Christmas vacation to Saba and what a gift! We totally fell in love with the island — the people, restaurants, stores, spellbinding beauty, no crowds or casinos, safe too. A perfect lifestyle for us. And before we left we bought property because we knew we were going to live there. We went back, sold our home in New York and moved to Saba.
Is it profitable?
From the moment we settled in we began looking at the businesses of Saba. Thinking —
What kind of business would work and succeed all year round on Saba?
What's profitable here?
Who are the people that come to Saba and why?
We met local business merchants, talked to them, saw and studied their niche market, customers and understood why it worked for them (or didn't) — hotels, restaurants, grocery stores, dive shops, painters, builders, car rentals, car washes, clothing stores, gardening, pool services, bakery, pharmacy, mailing and shipping services, mechanics, hardware stores, gift shops, real estate.
What is their value?
What do they contribute to peoples lives?
How does their work make life better on Saba?
Knock Knock
While renovating our house people would come by to ask questions about design and building because Albert was in the design business for years and knew an incredible amount about architecture, construction, selling and buying homes. They wanted to know what we thought their house was worth or the value of a piece of family land. We looked at rental and sale leases. We helped people redesign their shops, ordered furniture, worked on landscaping. It was good to be useful and also fun.
One day there was a knock at our front gate. Two men walked in and said they had been told in town that we were the only people on Saba who could sell their hotel property 'Shearwater' (which was a mammoth, white, concrete estate high up on the side of the hill near us.) Well, we talked it all through and said… why not try! As we closed the front gate, we looked at each other and said — "I guess we're in the real estate business."
In a flash we went from retirees to business owners. We changed our destiny (added to it actually) and the choice has been a winner.
Two years later we sold 'Shearwater' (something lots of people said was impossible). But, we had complete faith in our abilities that we would find a buyer. We feel that about every single property we represent.
Those were the two plain incidents that got us started on the path to real estate at — Saba Island Properties. A powerful leap, with lots of responsibility:
To the people who would entrust their homes and lands to us to sell on Saba
To the people looking to buy and invest in Saba 
To the benefit of the culture and community of Saba
Real estate takes real care
To be really successful you've got to have empathy for people. Understanding the changes people are looking for and dreaming about. Even worried about in both buying and selling. It takes emotional work and a genuine desire to know someone else and then… to walk in their shoes, to live in their skin and thoughts and heart. We're talking about home. Where people live. Home is filled with love, values, memories, desires, security, belonging, family, the future. All these emotions and basic human needs come together in a home.
Empathy is crucial; the vital obligation of real estate.
On a small island, with about 2,000 people, we have a big obligation — to make peoples lives better through the work we do:
Teaching people about Saba
Helping people see if Saba is really for them
Caring about the beautiful environment and quality of life
Being trusted
Keeping our promises
It's gratifying and powerful work. Work that matters to us every single day along with the many people we care about.
What do you believe in?
We believe in Saba's extreme, natural beauty and — not to have Saba overrun with masses of people so when you hear the name Saba you don't think –"You can't go there anymore because it's too popular." 
The people who come to Saba are not most people following the herd of vacationers. Saba's exclusive. Really special and 'Saba's tribes' thrive here because they're small and well connected. Divers, hikers, nature enthusiasts, retirees, expats, artists, athletes, students, nurses, doctors, government workers, teachers, families.
We're not making a pun but, our ship came in when we saw that boat with Saba on it and also, a knock at our gate. Two ordinary incidents that led to new pathways in our lives. It's an incredible voyage we're on.
What's your origin story about Saba

?
What incident made you choose Saba?
What happened when you got here?
Where is Saba in your life today?
You can visit any other Caribbean island you want but Saba is remarkable. Maybe you don't have a Saba origin story yet but why not see what unfolds for you and set your course for Saba. When you get here, please do knock knock at our front gate.
♦
Saba (+599) 416. 2777 / USA +1 . 631 . 604 . 4435 / Skype: saba.island.properties
Emails:  Albert@sabaislandproperties.com  or  Michael@sabaislandproperties.com