Welcome to Our New Shop! – Albert & Michael – Saba Island Properties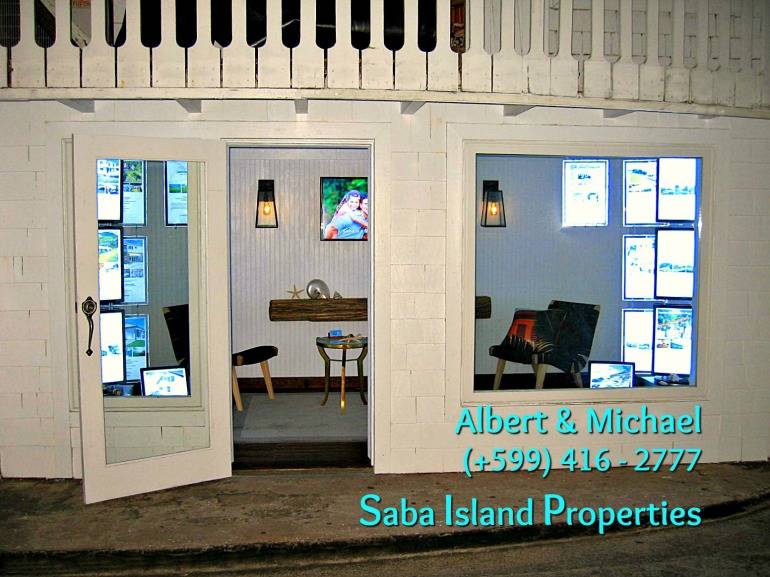 Ta-Dahhhhhh!


We opened our new shop — Mid-Town — on Main Street — Windwardside —
at 'Swinging Doors Bar and Restaurant'
Four years ago we installed our first Saba Island Properties display case at 'Swinging Doors' with 12 properties and we just renovated and expanded our space into a new boutique because… we're growing with Rentals and Sales of Land and Homes. 
Why are more people making the choice to work with us?
Because we promote their properties. We get on our feet to show land, cottages and villas for sale all over the island. Plus management and bookings for rental properties. We visit your property often to know it well… know what we're talking about. We take our own photos — write our own listings — post our own website. We write a monthly Blog — run ads — market your properties with emails and social media — publish articles — create videos. You deserve to see your properties respectfully and beautifully presented in a store and in person.
What happened?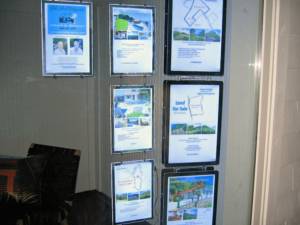 We've installed new, bigger, state-of-the-art real estate signs marketing the variety of properties we handle. We're showing up with new products and ideas because people are asking for it. We're spreading the word about Saba and
what's available in Saba real estate:
Gratitude makes for success
We have unlimited gratitude to so many people on Saba for their tremendous support of our real estate work. Our continued growth and learning is only possible because of their trust and confidence.
Eddie and Pat Hassell – owners of 'Swinging Doors' – have been good friends. From the time we first arrived on Saba (7 years ago) they helped us learn about Saba from residency and health benefits to introducing us to other people and… kept us well fed with their, "chicken and ribs,
ribs and chicken, and steak dinners!"
Eddie is a fantastic carpenter! A true artist. He renovated our entire new space quickly with love and exacting details; framing out windows and a door, new shingles, moldings, paint and electric with Mr. Hodge. Going far beyond what we ever imagined. Professional… kind… generous… innovative… tireless in his desire to help and create something practical and beautiful. You couldn't ask for better people and purpose in life.
Give 'em something to talk about
SABA ISLAND PROPERTIES is sharing Saba with people all around the world. We "Give 'em something to talk about." Talking about Saba's gifts, nature, safety, friendly people and why the particular Caribbean lifestyle and hospitality of Saba makes it so special. Like a 'private club'.
Here's our promise. We're here to help people learn about Saba; to buy, sell or rent properties. That's the goal but the depth of our work is extraordinary and gratifying… finding a home for somebody. Understanding their dreams, needs and wants, even their doubts and fears because it's essential to know what it feels like selling or buying a home. To stand in your shoes. There's so much life there. What emotion!
We're reaching out to you
Call us. We're happy to talk with you and to be of service any way we can. (Ask people… we're very approachable.)
We have plenty of heartfelt room to add your life and property to our business. Go head and try us. Be daring.
It's your choice who you work with and how you and your property are treated.
♦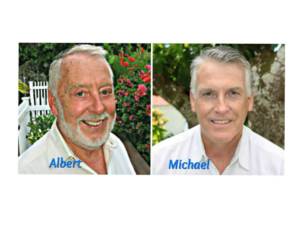 Expats

creating a Caribbean lifestyle for a week or… a lifetime
Saba (+599) 416 . 2777 / USA +1 . 631 . 604 . 4435 / Skype: saba.island.properties
Emails: 

Albert@sabislandproperties.com  or  Michael@sabaislandproperties.com