We Believe in Saba – Albert & Michael – Saba Island Properties
Over a decade ago, Saba captivated us from the moment we flew in.
We stayed two weeks and began investing right away in land and later in a home and then opened a business because we knew Saba was perfect for us with its stunning beauty – privacy – friendly community – safety – uncrowded – and much more. The quality of life is superb.
We opened our real estate company to help others learn about

and invest in Saba too.
We're still investing today because we believe in Saba.
We've just purchased (and renamed Carolina Cottage)  to – Harmony House – (on Troy Hill),
developing it into a vacation rental – encouraging people to travel to Saba:
♦
 "Harmony House's cachet is in its quiet, simple spectacle –
resting high upon the face of Troy Hill Mountain;
the entire property is wide open to Saba's constant splendor and luxury.
We want you to feel at home at Harmony House with comfort, ease, belonging, and awe.
We hope to meet and surpass what you dream your visit to Saba will be like with
security – relaxation – peace – releasing from pressure – and moving into what we call –
Dynamic Tranquility.
May Harmony House and Saba bring out the best in you." – Albert & Michael
♦
Click on the words –

Harmony House

– to read more of our website listing.
Onward!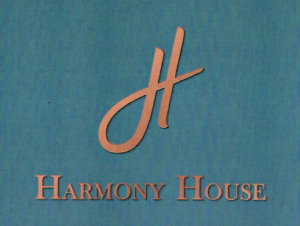 ♦  ♦  ♦
Saba (+599) 416 . 2777
Emails:  Albert@sabaislandproperties.com  or  Michael@sabaislandproperties.com
Read Why People Like Working with Us
♦
Michael's writing is published at Arianna Huffington's – Thrive Global, The Huffington Post,
Medium, Maria Shriver's Website, LinkedIn, Michael Port, The Fordyce Letter, Mélange Magazine and others.
Along with this international monthly Blog Michael publishes daily on his coaching website – Commit2Change.