This Is Marketing – Albert & Michael – Saba Island Properties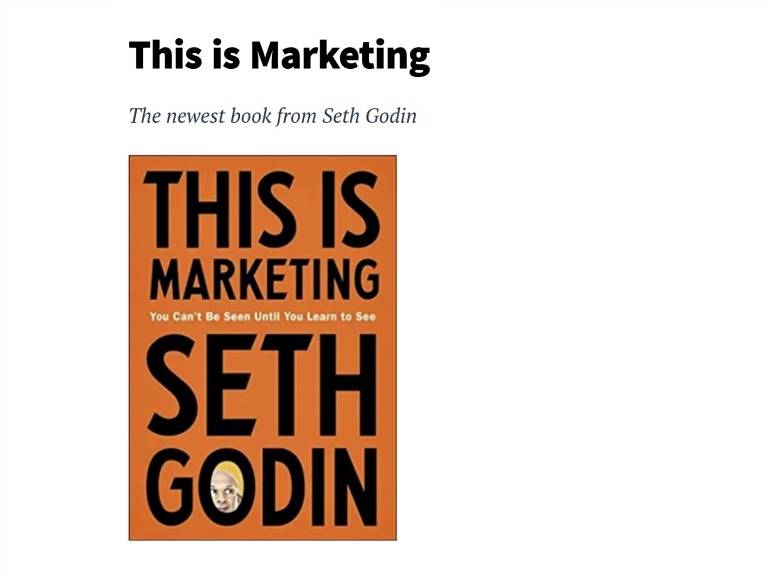 In May 2017 I took a 3 month marketing seminar with best selling author, teacher and marketing master Seth Godin.
It was incredible! A life changing experience. (50 videos with case studies — Q & A's — 100 classes with daily assignments — plus a 24/7 active discussion group of hundreds of people sharing our work, learning and helping each other, from 40 countries around the globe.)
I did it because I wanted to know what works in marketing today.
I did it so our real estate company –

Saba Island Properties

– would be wildly successful. Not average. Not mediocre.
I did it to reach the right people, learning exactly who

 our viable audience

 is, so we could earn their attention and tell them about the exceptional life that exists here on the Caribbean island of Saba without aimlessly spamming the world hoping someone would notice us, interrupting peoples lives with unsolicited emails and social media or wasting money on advertising that most people don't read and
don't care about.
Surprise!
In November Seth Godin published a new book – This Is Marketing: You Can't Be Seen Until You Learn to See —
#1 the Wall Street Journal Bestseller list — Instant New York Times Bestseller — Amazon Bestseller — Financial Times Book of the Month.
When I opened the book, the inside cover was filled with statements about peoples successes from – The Marketing Seminar – and this:
MICHAEL FEELEY, A REAL ESTATE AGENT ON THE TINY ISLAND OF SABA,
FOUND THE RIGHT PEOPLE FOR THE RIGHT HOMES.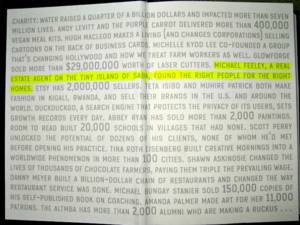 I was completely surprised and moved to tears to be honored this way.
Selected to be among some of the most successful business owners and
marketers in the world. Wow! I mean… really WOW!
It's one of those moments where you know your life has big meaning and
very few things will ever come close to it.
This is the profound kindness and generosity Seth Godin lives by and teaches with. And when the Caribbean was brutally battered by hurricane Irma and Maria, Seth emailed me to see if I was OK and how Saba did. What empathy!
Being recognized, in his new book, is an amazing thing. Thank you Seth Godin for this tribute and opportunity. What I learned from you opened lots of new doors, focused and empowered my work. You've enabled me to believe in myself. To shine and make an impact with the people I was born to serve. 
The work we do matters
Finding people a home – a place where they feel comfortable… safe… respected… is the heart of our work.
Because of the workshop we know a lot more about who our clients are. What they want and believe. What works for them and what doesn't. Thinking how we can encourage them. Support them. Solve their problems. 
We know that gaining their permission — building trust — shaping ideas — changing their lives for the better — is the most valuable work we can do. People like us do things like this because other human beings deserve it. 
Daily I incorporate everything I learned from Seth Godin as I connect with people. Not everyone but just a few. My smallest viable audience. Doing the emotional labor necesary to understand what people are really looking for, dreaming about, yearning for, even their doubts and fears. Seeing if Saba is right for them as they look for a new home and think about stepping into a new lifestyle and culture on
our exclusive island of Saba… be it for a week or a lifetime.
The workshop was a gift
The knowledge, the people and the results fill me with endless gratitude.
I'm immensely proud to have worked with Seth Godin.
Proud of the work I did in

The Marketing Seminar

and to be an alumni of the very first workshop.
Proud to be a leader in new ways.
Proud to tell our story of why we moved to Saba from New York City, after living and working there for more than 40 years. How we opened our business –

Saba Island Properties

– and use it every single day to tell others what we've experienced living and working on Saba.
We're trying to help people live better. To see what's possible. To contribute and create the positive changes we hope to see in the world…
one simple and mighty step at a time.
That's a promise.
♦   

♦ 

 ♦
"You're closer to more people than you know.
The doors that you can open are easier to open than you know."
– Seth Godin
♦
Saba (+599) 416 . 2777 / USA +1. 631 . 604 . 4435 / Skype: saba.island.properties
Emails:  Albert@sabaislandproperties.com  or  Michael@sabaislandproperties.com