The Value of Being Expats – Albert & Michael – Saba Island Properties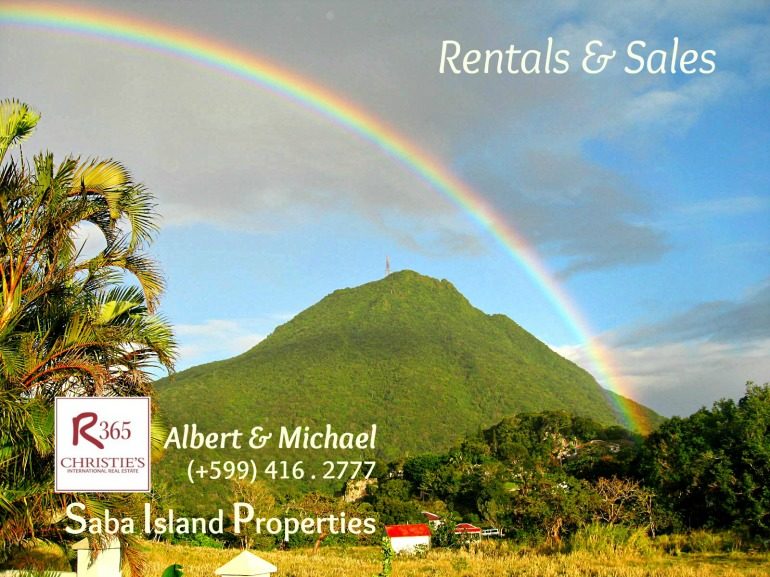 8 Indispensable Facts We've Learned Living and Working on Saba 
1. We discovered Saba in 20011. Totally fell in love with it. Did our research and relocated here from New York city where we lived and worked for over 40 years. As expats we have real answers to your questions. Not conjectures. Not guesses. The facts. The truth. How valuable is that to you when you're thinking of investing and living on Saba?
2. We know what it's like to buy property – renovate a home – the costs and details of actually packing and moving all of our belongings, our pet and car to Saba.
3. We understand Saba's residency procedures. The paper work, regulations, finances and all the emotions that go with it. When you move to a foreign land there are lots of things to know as you become an expat. We have the practical experience. We lived through it and we're doing very well.
4. We know how to open a business and the opportunities available for working on Saba — the differences between incorporating as a B.V or running a sole proprietorship. We're part of the community where the majority of businesses are run by: Dutch, Belgian, American, Haitian, German, Columbian, English, Asian, Canadian. There shouldn't be any labels. We're people first, who choose to live and work together on Saba. We all know what 'labels' mean and when you point out 'differences' it should always be questioned.
5. We know the cost of living on Saba. Taxes on homes, land and businesses. Rental costs. Mortgages. Home owners financing possibilities.
6. We've learned the real pricing of houses and land and what's actually required to sell and close a 'contract of sale' with a notary, especially when a property may have several owners or heirs. We take all the proper steps to make sure it's legally set it up for success and will not fall apart after you make an 'offer to buy'.
7. We're connected with people in all areas of construction – builders, painters, electricians, plumbers, gardeners, housekeepers – so you won't be taken advantage of. No speculations. Actual pricing not over pricing.
8. We've always found our government officials of Saba to be available. Open and easy to work with. Helpful with any questions you may have, as well as offering suggestions, guidance and support regarding laws, building ordinances, permits. You don't have to have them in your family to get answers and have them come through for you. We're happy to make any introductions.
♦   ◊   ♦
Please take a look at our sales – land, homes and businesses – as well as our endorsements
and see why people trust us and choose to work with SABA Island Properties and our bedrock knowledge.
 We're the only expat real estate company on Saba. We won't coerce you into buying anything.
We're not looking to 'hook you' with the typical real estate cheesy, turnoff talk.
Who knows — we might even try to talk you out of buying.
The bottom line? — You have to be happy and sure that life on Saba is perfectly right for you.
That's our job and sincere hope to help you find the answer.
And… we're confident that our knowledge and life experience is a big advantage for you to know the truth.
That's our promise to you.
Thanks
♦
*Your Expat Real Estate Experts*
Saba (+599) 416 . 2777 / USA +1 . 631 . 604 . 4435 / Skype: saba.island.properties
Emails:  Albert@sabaislandproperties.com  or  Michael@sabaislandproperties.com
Here's What Other Expats Say About Our Work