The Truth – Buying Homes and Land on Saba – Albert & Michael – Saba Island Properties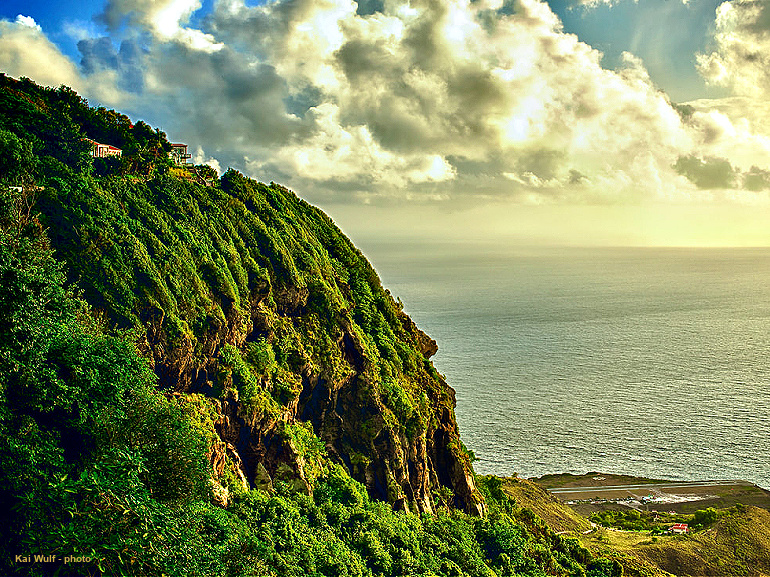 People dream of owning a home, and that's a beautiful desire because a home is one of those basic human needs where you live life,
hopefully with comfort, safety, and happiness.
We hope this information will clarify why it can be expensive to buy property on Saba.
There are no guarantees
It's nearly impossible for an expat to secure a loan from a bank on Saba or from any other bank in the world if you invest in the Caribbean.
It would be good if the government of The Netherlands created opportunities for people to get loans at affordable rates.
Right now, the borrowing interest rate is high.
Even when people earn a good salary, they often will not qualify for a mortgage loan. Banks check you out, considering outstanding debts, credit history, and a lot more.
Most people investing in land and homes on Saba are from the USA or Canada and cannot get a US or Canadian bank loan to purchase properties because US and Canadian banks are governed by different laws from the BES islands. (Bonaire, Sint Eustatius, Saba)
Sabans wanting to invest in a home are faced with high-interest rates.
Real Estate Brokers are not overcharging
It is not inexpensive to live on Saba or to build a home, as many people expect.
People are proud of their Saba heritage and not ready to sell low when putting their property up for sale.
People think real estate brokers are overcharging – stopping people from buying – Not True.
Some believe we choose to sell only to expats, raising property prices to exclude local people from owning land and homes.
That's discrimination. An ugly way to think! This is not our purpose in life or business. We want to help all people own their own homes.
Our prices are based on fair market value pricing – comparable sales – and land price evaluation which are set here on Saba by
The Netherlands.
Our commission (6% – which the seller pays) covers our work taking pictures, writing up a listing, advertising, showing the property and
doing a large amount of paperwork with notaries.
Property owners want returns
Owners have a right to sell their property for a reasonable price and get back the money they have invested into renovating a home or
building a new home and maintaining their property.
On Saba, you pay for the quality of life that does not exist on other Caribbean Islands and even other parts of the world – safety – friendly community – not crowded – clean! These assets come with the personal choice people make to live on Saba.
Contractors – builders – artisans charge
People work hard, and they have a right to make a living when building or renovating, and while people complain that prices are high
(for a small island in the Caribbean), builder's rates have sky rocked over the years. In the USA, builders earn $13 – $22 per hour.
On Saba, the rates are even higher.
Put a price on your work
> What do you think you and your labor are worth?
> What will you charge that is fair?
Like any place globally, people need to meet the pricing for labor and materials (shipped into Saba at an extra cost).
Living on Saba is a luxury. It's beautiful and safe, but it doesn't guarantee Saba is cost-effective for people who want to live here and
buy or build.
Go around them
People may think if they go directly to the property owner and exclude the brokers, they will get the property cheaper – Not True.
Homeowners hire us to represent and sell their property, and we all agree on the price and the process based on market value and location.
As a real estate company, we offer a service to help people sell and buy properties, not rip you off.
There is a tax map
Property prices are not a guessing game. There is a tax map where every area and district of land on Saba has a tax rate that must be followed as set by The Netherlands.
Prices of homes are calculated by the square meter and added to the land price, including the size of the cistern, location, pool, and
other amenities. That's how a sale price is reached.
Notaries are strict and fair
They are real estate lawyers who follow the law. All documentation must be registered with the Kadaster (who are land surveyors).
The planning department records and all previous sales records are thoroughly checked before a sale closes.
Notaries require an appraisal report on the property by a registered surveyor, and it can be prepared on Saba for a fee.
The seller usually pays for the appraisal.
> A lending bank may require their own company to do an appraisal, but you pay for that – not the bank.
> A down payment of sale is required (usually 10% of the agreed sale price) placed in a notary escrow account to secure the property.
> The buyer pays all closing costs.
Land-locked land vs. road access land
Yes. The price is lower to buy land-locked land (land with no road access), but you cannot build on it unless you build a road for
the fire department, the police, and the emergency medical ambulance team to get through.
> You may have a three (3) foot access path, but that still does not guarantee that you can build a home on the land.
> You may need to gain access to your land by crossing over other people's land who do not have to grant or sell or even lease you the rights
to cross over their property to get to your land. These are existing laws. They should be changed.
> The government of The Netherlands currently charges the same tax for land-locked land as land with road or street access. That is wrong.
> Taxes add to the expense of buying land, and it can be a significant expense. We have had people stop buying land because of the tax cost, and even while you can contest the tax assessment amount, there is no guarantee that the tax assessment will be lowered.
Presently, there are no zoning laws on Saba. That also should change.

These are the facts why buying and building on Saba are expensive and complicated for people.
♦  ♦  ♦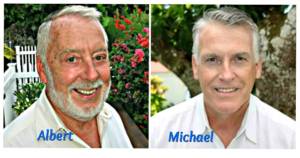 Saba (+599) 416 – 2777
Emails:  Albert@sabaislandproperties.com  or  Michael@sabaislandproperties.com
Here's Why People Work with Us
♦
Michael's writing is published at Arianna Huffington's – Thrive Global, The Huffington Post,
Medium, Maria Shriver's Website, LinkedIn, Michael Port, The Fordyce Letter. Mélange Magazine and others.
Along with this international monthly Blog Michael publishes daily on his coaching website – Commit2Change.