The Food and Art of Saba – Albert & Michael – Saba Island Properties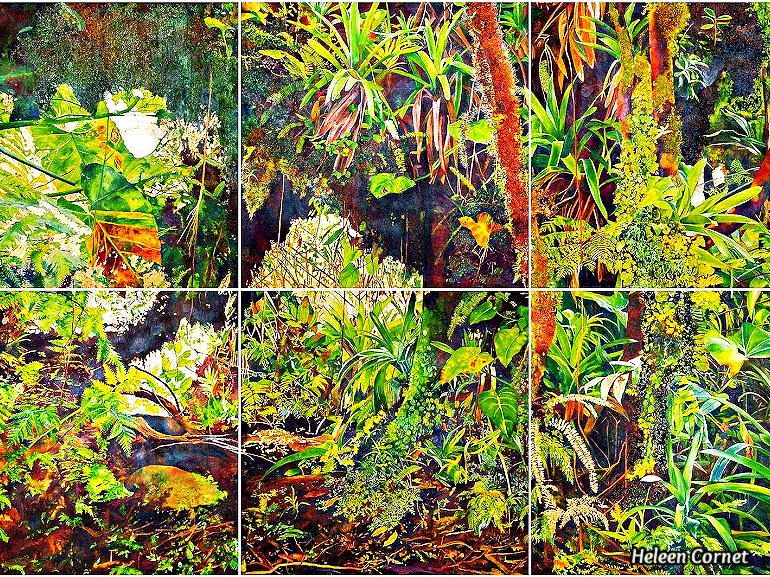 Saba is an extraordinary place. Not well-known – which is a big plus for people looking at unique,
crowd-less heavenly places to vacation, relax and live well on a Caribbean island.
Saba has many assets – tranquility – stunning beauty – safety – world-renowned diving and hiking –
easy to get to – clean – and friendly community.
Two other facts, often overlooked but highly praised by people, are The Food and Art of Saba.
Saba has several excellent restaurants and chefs offering local and international cuisine.
People are often surprised by the food quality and variety because they think a compact island will have limited options and supplies. However, while a lot of the Saba food is shipped weekly to the island, the grocery stores are well stocked.
Restaurants at Fort Bay Harbor – The Bottom – and Windwardside Village – serve fresh local fish and lobster, vegetables and fruits, homemade desserts, and drinks. It's true, from snack bars to gourmet dinner menus as well as our fantastic Bizzy B Bakery.
Private chefs are available.
Then there are art and classes:
Painting – pottery – Saba lace – jewelry – weaving – sewing – knitting – quilting – indigo dyeing – glass beads – carpentry – homemade jellies – teas – scents – body products – gardening – and especially the stonework of Saba which can be seen all along the road, in the villages of Saba and at people's homes.
You must experience these two exceptional Saba offerings. Food and art are vital attractions for most people who travel, and Saba has abundant good food and art for connoisseurs of food who enjoy eating and also for people who have discerning taste in art. Food and art absolutely bring people together.
(top painting by Heleen Cornet)
♦  ♦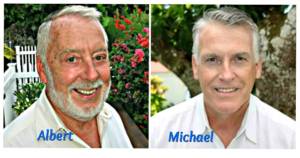 Saba (+599) 416 . 2777
Emails:  Albert@sabaislandproperties.com  or  Michael@sabaislandproperties.com
Please take a look at our endorsements
♦
Michael's writing is published at Arianna Huffington's – Thrive Global, The Huffington Post,
Medium, Maria Shriver's Website, LinkedIn, Michael Port, The Fordyce Letter, Mélange Magazine and others.
Along with this international monthly Blog Michael publishes daily on his coaching website – Commit2Change.