Alan J. Stolz
'The Perfect Purse' - Southampton, New York
I want to thank you both – Albert & Michael – for your hospitality and showing me around your lovely Island of Saba…The weather, the views, the people were all perfect. I can see why it's a well-kept secret…where one can truly unwind and just enjoy nature, the beauty, and the peace and quiet.
You have such vast knowledge of the Island, and the homes you've renovated are beautiful! Your expertise with buying properties, and your talents for upgrading them to comfortable elegance, inside and out, is tremendous. The community of Saba is fortunate to have you on island…
Again, thank you for all the time you spent with me. I couldn't have found better agents.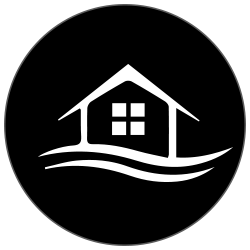 George and Barbara McMillan
Tulla's Cottage is beautifully designed and decorated. Truly a touch of class!
We have been in many cottages and homes on Saba. This cottage is one of exceptional quality.
In addition, the ocean view is spectacular from the porch, decks, living room, kitchen, and bedrooms. As for Albert and Michael, one could not ask for better friends, or business associates. In addition to being men of upstanding character, they have proven to be caring, reasonable, trustworthy, knowledgeable, helpful, and humorous. We have always felt very relaxed and at home around them.

Satisfied Client
USA
We've known Albert Pensis for over 40 years. He was director of interior design at Bloomingdale's and Corporate Senior Vice President at W.J. Sloane… Albert designed my parent's house… and also did work for my aunt and uncle and my two sisters… His integrity and design talent is extraordinary. Albert was instrumental in the architectural design of our home. A true gentleman with charm and impeccable taste. I still ask for his advice, because I know he will give me the right answer.

Robin Wilder
New York, The Hamptons & Palm Beach
I trust Albert. He's the only one I go to. I respect his opinion. He has impeccable good taste. Albert's the real deal – genuine, sincere. He loves his work and he really cares about you and your home. He solves all your problems in a conversation with answers and solutions, before any dilemma happens. Albert designed 11 homes for me and my family. He listens and knows exactly what I want, even as my tastes and styles of living change.
Hire him! You'd be crazy not to.