Edward and Patricia Hassell
Owners ~ Swinging Doors ~ Windwardside Saba NL
I have never had the pleasure of working with Michael or Albert, but getting to know them the past 5 years has truly been gratifying.
Three words come to mind — professionalism — integrity — honesty.  The time and love they put into their website, SABA Island Properties, shows through with its clarity and style. You know exactly what you are getting and what they expect of themselves.
Saba is a beautiful island and seeing it through Michael and Albert's eyes makes it more beautiful.
It will always be Michael and Albert to us.

Dan Hammond & Ron Plante
Atlanta, GA
Albert and Michael – We just wanted to extend our sincerest gratitude and heartfelt thanks for all your help on our recent property-search on Saba.
Clearly, looking for a home long distance can be somewhat overwhelming, but your guidance and advice in this early stage of our search has greatly simplified the process for us and expanded our possibilities far beyond what we'd expected. The houses and land you showed us were so much better than we'd hoped – if only we had you to help when we were relocating to Atlanta!
We have to say, we were really impressed by your extensive knowledge of the island as well as your connection to the local community. And the beautiful and serene environments you both have created on Saba are inspiring; your vision truly expresses the best of island life. With your assistance and expertise, we can't wait to have our own perfectly situated and gracefully designed Saban Cottage!
Again, many thanks for your generous welcome, encouragement and friendship – it made us feel instantly at home and reminded us of all the things we love about the Caribbean (friendly smiles, effortless laid-back atmosphere, timeless serenity). We're eagerly looking forward to our life on Saba!

Michael and Tricia Chammaa
Owners of the Windwardside restaurant 'Brigadoon' - Saba, Dutch Caribbean
Albert's a perfectionist. Caring. Honest. Kind. His history with interior design, buying, selling and renovating properties is huge and successful. He knows what he's doing and that is why he is so valuable to Saba. He came out of retirement to basically do only this because he loves our island and wants to help build it's future. He adds style and flair that's never been seen on Saba.
You can trust both Albert and his partner Michael. They're smart business people — kind and giving — hard working too and they really listen. That's important when you work with someone.
We're in celebration with the excitement of this new island adventure – SABA Island Properties. Saba is an amazing place to live and work and Albert & Michael fit right in. We're very lucky and thankful they're here.

Alan J. Stolz
'The Perfect Purse' - Southampton, New York
I want to thank you both – Albert & Michael – for your hospitality and showing me around your lovely Island of Saba…The weather, the views, the people were all perfect. I can see why it's a well-kept secret…where one can truly unwind and just enjoy nature, the beauty, and the peace and quiet.
You have such vast knowledge of the Island, and the homes you've renovated are beautiful! Your expertise with buying properties, and your talents for upgrading them to comfortable elegance, inside and out, is tremendous. The community of Saba is fortunate to have you on island…
Again, thank you for all the time you spent with me. I couldn't have found better agents.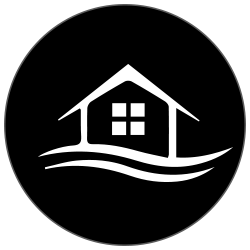 George and Barbara McMillan
Tulla's Cottage is beautifully designed and decorated. Truly a touch of class!
We have been in many cottages and homes on Saba. This cottage is one of exceptional quality.
In addition, the ocean view is spectacular from the porch, decks, living room, kitchen, and bedrooms. As for Albert and Michael, one could not ask for better friends, or business associates. In addition to being men of upstanding character, they have proven to be caring, reasonable, trustworthy, knowledgeable, helpful, and humorous. We have always felt very relaxed and at home around them.

Satisfied Client
USA
We've known Albert Pensis for over 40 years. He was director of interior design at Bloomingdale's and Corporate Senior Vice President at W.J. Sloane… Albert designed my parent's house… and also did work for my aunt and uncle and my two sisters… His integrity and design talent is extraordinary. Albert was instrumental in the architectural design of our home. A true gentleman with charm and impeccable taste. I still ask for his advice, because I know he will give me the right answer.

Robin Wilder
New York, The Hamptons & Palm Beach
I trust Albert. He's the only one I go to. I respect his opinion. He has impeccable good taste. Albert's the real deal – genuine, sincere. He loves his work and he really cares about you and your home. He solves all your problems in a conversation with answers and solutions, before any dilemma happens. Albert designed 11 homes for me and my family. He listens and knows exactly what I want, even as my tastes and styles of living change.
Hire him! You'd be crazy not to.