Private Client
Saba
When looking for an agent we realized that most just reach the low hanging fruit. When selling our unique, luxury property we needed someone like Albert & Michael – Saba Island Properties with wide ranging marketing ideas.
Albert's extensive interior design experience came into play for the effective staging of our Villa. Albert & Michael not only brought those ideas to the table but rolled up their sleeves and moved furnishings around to create the desired effect.
Business, business, but how about the pleasurable side of life? Albert & Michael make a night out with dinner and drinks a memorable occasion with lots of wit and laughter. And if you get invited to a morning meeting at their house be sure to save your appetite as they serve a delicious breakfast along with their enjoyable company.

Andy Beam & Amber Welsh – Houston, Texas
In early August 2015, we held our wedding at Haiku House on Saba. Haiku House property managers, Michael and Albert were very helpful in all aspects of our planning and preparations for the event.
Upon booking the property, we received  a very nice and detailed information packet about the property but also with all of the "need to know" info on the entire island. We had a million questions and urgent needs with everything from finding a minister to finding a way to dry clean the wedding dress, and Michael and Albert supported us offering suggestions and pointing us in the right direction.
Upon our arrival Michael and Albert welcomed us warmly and took time introducing us to Haiku House and its many amenities, making sure that we were totally comfortable with everything from lighting and sound systems to internet and taxi services, and letting us know that they were available anytime we needed anything. It's hard to explain how nice it was knowing that we could pick up the phone and have a "lifeline" anytime it might be needed. 
After booking, they asked if we wanted some food upon arrival since we were arriving on a Sunday… but we never got back to them. When we arrived they had bought, bread and cheese and wine, eggs, bacon, orange juice, tons of snacks, and more. We were famished and had a very nice welcome breakfast. As we had arrived early, the cleaning crew was still there and one lady offered to make breakfast for us, and we declined, but then she insisted on cleaning up our dishes and mess!
Haiku House is a beautiful and elegant property inside and out and is pre-loaded with everything you need for a great quiet stay. It was a perfect venue for our wedding and was well worth the price… friends and family attending agreed that it was a beautiful and serene property.
Prior to departure, we were looking for an Island keepsake gift to give our wedding guests. We had previously searched everything on line and found nothing and while on the island we never found anything quite right, but at the last minute, we asked Michael. He made a call and then called us back. We ended up at the dive shop and got some beautiful and reasonably priced Saba beach towels for all of our guests.
We want to thank Michael and Albert of SABA Island Properties for their warm and professional help with our wonderful vacation wedding. The memories will stay with us for the rest of our lives.
♦   ♦
Andy Beam & Amber Welsh
Amber and Andy reside in Houston, Texas. Andy is a Chemical Engineer working in Saudi Arabia as Commissioning & Startup Manager at Sadara Chemical, a joint venture of Dow Chemical Company and Saudi Aramco.  Amber works for Innovative Alternatives in Houston, TX, a non-profit organization supporting employee training and wellness, healing and direction for individuals and families facing tragic and/or life changing events.

Dan Guida
Owner ~ Hummingbird Villa ~ Saba
I am someone who is passionate about life. Everything I do, I do with love and the full force of my being…or not at all.
I was very pleasantly surprised to find kindred spirits in Albert and Michael when I decided to list my home with them. They went out of their way to make the process painless, gather information, take pictures, set a realistic price based on market conditions, and showcase my home in a manner that is at once accurate and flattering.  This detailed, thorough, objective and ethical approach is especially important on Saba, where the same realtor customarily represents both the buyer and seller.
Albert and Michael care.  They care about the island of Saba, its people and the environment.  They don't just sit down, ask a few questions and draw up a contract.  They care enough to take the time to help a seller showcase her home in the most advantageous fashion, offering decorating and even reconfiguration tips when necessary.  They care enough to tour the property multiple times, becoming intimately familiar with every detail so they can accurately represent the home and help a buyer find the ideal fit.
I had a decorating mishap (not easy to remedy on Saba, a small island with a dearth of readily available resources) and needed someone with practical knowledge of decorating and panache, who thinks outside the box, to come up with a solution.  I thought nothing of asking Albert and Michael to help, even though my request went way above and beyond the call of duty, because they are the type of people who eagerly, happily and routinely deliver a level of unparalleled, excellent service that goes way beyond that which can reasonably be expected.  Albert and Michael to the rescue!  They were thrilled that I asked them to help.  As I write this, I am awaiting their fix for 3 sets of custom drapes that are too short and not wide enough.  I feel confident that they will come up with a brilliant, tasteful solution. If there were a dedicated HGTV network for Saba, Albert and Michael from SABA Island Properties would surely be running it.
Whether you are a buyer or seller, I can't recommend the services of these two very knowledgeable, ethical and caring men highly enough. Their commitment to excellence and superior service is rare to find anywhere on the planet, least of all on a small island. – Dan Guida – Saba Resident

Emory Robotham
Saba, Dutch Caribbean
Trust — That's why I recommend you hire Albert & Michael of SABA Island Properties. They balance their clients needs with trustworthy properties. I want to sell my home to a buyer who isn't bamboozled. Mutual trust matters.
They're active listeners. They arranged my home for its best presentation… Michael and Albert assured my needs would be respected. They take notes. Then they re-state or paraphrase what they have heard in their own words to confirm what they have heard from their client. Very effective!!
It's one stop shopping with them. I'm off island for six months they offer to find me responsible renters. I need a gardener, painting done, water pump replaced… Albert and Michael offer me an affordable maintenance plan.
24/7…twenty-four-seven. They're constantly on the job. That's all they do. All day. Every day. SABA Island Properties has an international network of property seeking clients for whom they present available Caribbean properties. Trust.

H.M.L. (Hildegard) Buitink MA
Chief of Police - Dutch Caribbean Police Force
"Dear Mr. Pensis and Mr. Feeley — I am writing you to express my personal appreciation
for your cooperation and that of your staff during the period between May and June
[when you helped us secure several rental properties on Saba for our team.]
The support of organizations such as yours made our team feel welcome on Saba
and created the possibility for us to focus completely on our work…Your attention and effort
is greatly appreciated especially during times of extreme pressure. 
On behalf of the entire team, thank you very much! Best Regards -"


Anne White, MD
Property Owner ~ Saba, Dutch Caribbean
Anyone thinking of selling (or buying) property on Saba should contact the owners of SABA Island Properties. Michael and Albert are people you really should use as your realtors.
Saba is a unique very small island and it takes little time before reputations are either made or broken. In the time they have been dealing with properties on the island these two charming gentlemen have built a solid following. They know the island well having spent considerable time here before setting up business and they are respected businessmen.
I have found them to be extremely solicitous about my concerns as an owner. They listen carefully and follow up with answers to questions immediately. E mails are answered the same day. I have been impressed with their true caring manner. They have facilitated communication with people who were essentially needed on my behalf.
It's difficult to convey their genuine caring for their clients without sounding overenthusiastic. However, my experience with the two of them has found them professional, ethical, conscientious, warm and regularly going way beyond the basic necessities of selling and buying. I live for most of the year away from Saba and have absolutely no concerns that my business needs will be looked after as well, or better, than if I was constantly talking to them face to face.
SABA Island Properties is outstanding and you can most certainly rely on the owners, Albert and Michael to do the absolute best they can to list and sell your property. And…I can guarantee if you're buying and using Saba Island Properties you will most probably end up with two great new friends.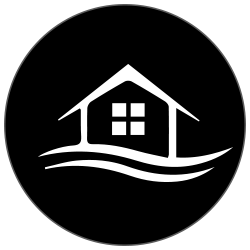 Beth Trainum & Janly Jaggard
Owners - Althea Cottage - Saba, Dutch Caribbean
When we met Michael and Albert it was clear to us that we were putting our property into caring, highly professional hands.
They are extremely helpful with all aspects of real estate, from what needs to be done for effective preparation of the property, to being available at what feels like all times, as well as having realistic and pro-active marketing goals.
When we needed help with a few things as we prepared to sell, and we were unable to get to Saba to organize them, Albert and Michael went the extra two miles to make them happen for us.
Although we are not on the island most of the time they have been in touch with us very promptly concerning viewings, paperwork, advertising and just checking in with us to see if we have questions.
We have absolute confidence in both of these professionals but we also feel more than happy to enjoy their friendly, relaxed manner as they do their job.
– Beth Trainum & Janly Jaggard – Althea Cottage

D. Chailleux
Co-Owner ~ BLUEbeard Charters ~ Sint Maarten
I want to thank you Michael & Albert for the time spent looking for an appropriate property for us.
Your hospitality, sense of understanding our needs, your knowledge of the island and professional way of accomplishing our demand is so valuable for us.
We do recommend anyone who is looking for any property or real estate service to get in touch with —
SABA Island Properties.