Anne White, MD
Property Owner ~ Saba, Dutch Caribbean
Anyone thinking of selling (or buying) property on Saba should contact the owners of SABA Island Properties. Michael and Albert are people you really should use as your realtors.
Saba is a unique very small island and it takes little time before reputations are either made or broken. In the time they have been dealing with properties on the island these two charming gentlemen have built a solid following. They know the island well having spent considerable time here before setting up business and they are respected businessmen.
I have found them to be extremely solicitous about my concerns as an owner. They listen carefully and follow up with answers to questions immediately. E mails are answered the same day. I have been impressed with their true caring manner. They have facilitated communication with people who were essentially needed on my behalf.
It's difficult to convey their genuine caring for their clients without sounding overenthusiastic. However, my experience with the two of them has found them professional, ethical, conscientious, warm and regularly going way beyond the basic necessities of selling and buying. I live for most of the year away from Saba and have absolutely no concerns that my business needs will be looked after as well, or better, than if I was constantly talking to them face to face.
SABA Island Properties is outstanding and you can most certainly rely on the owners, Albert and Michael to do the absolute best they can to list and sell your property. And…I can guarantee if you're buying and using Saba Island Properties you will most probably end up with two great new friends.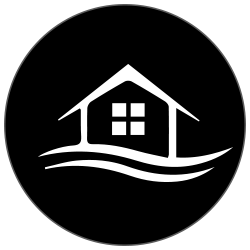 Beth Trainum & Janly Jaggard
Owners - Althea Cottage - Saba, Dutch Caribbean
When we met Michael and Albert it was clear to us that we were putting our property into caring, highly professional hands.
They are extremely helpful with all aspects of real estate, from what needs to be done for effective preparation of the property, to being available at what feels like all times, as well as having realistic and pro-active marketing goals.
When we needed help with a few things as we prepared to sell, and we were unable to get to Saba to organize them, Albert and Michael went the extra two miles to make them happen for us.
Although we are not on the island most of the time they have been in touch with us very promptly concerning viewings, paperwork, advertising and just checking in with us to see if we have questions.
We have absolute confidence in both of these professionals but we also feel more than happy to enjoy their friendly, relaxed manner as they do their job.
– Beth Trainum & Janly Jaggard – Althea Cottage

D. Chailleux
Co-Owner ~ BLUEbeard Charters ~ Sint Maarten
I want to thank you Michael & Albert for the time spent looking for an appropriate property for us.
Your hospitality, sense of understanding our needs, your knowledge of the island and professional way of accomplishing our demand is so valuable for us.
We do recommend anyone who is looking for any property or real estate service to get in touch with —
SABA Island Properties.

Mady & Charly Rimbaud ~ St. Barts
When we visited Saba we had the luck to meet Albert Pensis and Michael Feeley, the owners of SABA Island Properties. Sharing with them our intention to look for a house for sale they put themselves totally available for us trying to understand exactly what was our project and intentions.
They showed us everything they think would fit our desire and helped us find the perfect piece of land where we'll build our house.
Their support for dealing with the notary office in St. Maarten has been very friendly efficient and professional — always responding to our needs for administration documents. Their help was constant until the final signature making us owners of our land.
Because of them we'll have soon a new home at Saba ! 
We highly recommand their agency to every one who wants to find a house or a land in Saba.

Stanley Peterson
Director -- Breadline Properties -- Windwardside, Saba
Creative Masterminds | Exceptional Eyes for Details | Extremely Pleasant Personalities
​At our first meeting we were warmly welcomed in Michael and Albert's newly renovated home, since then we are working together on various projects on Saba.
Their creativity is breathtaking as you can see on SABA Island Properties Website and in previous projects on the island — the added exposure for Saba is very welcomed.
I admire their eye for details – from small decorative items to landscaping, remodeling or even building your dream home. You dream it – they can realize it for you!
Michael and Albert are kindhearted, easy going and just a pleasure to work with!
We continue to look forward working with the SABA Island Properties team of Michael & Albert.

Wolfgang Tooten
Owner ~ Scout's Place ~ President of the Saba Business Association ~ Vice President of the Chamber of Commerce and Industry Saba & Statia
We have registered our property with Michael & Albert because we know both of them from visiting our restaurant quite often.
When they decided to start their Saba business we knew instantly that this would be the right place for our property to be displayed. Both took great care of setting up the site and information, they passed by to check all the rooms and facilities at the property themselves and took their own pictures.
We cannot say enough good things about their professional attitudes and friendliness. It is a great pleasure working with them and we are convinced that you cannot go wrong with either posting your property on their site or buying a property from them.
Thank you Michael & Albert, you're the best!

Johanna & Wim Schutten
Owners ~ Juliana's Hotel ~ and ~ Tropics Restaurant ~ Windwardside, Saba
We have registered a cottage that we're agents of with Michael and Albert of – SABA Island Properties. It wasn't easy deciding to list the cottage, as it's owned by a close friend, who recently lost her partner and is too heartbroken to rekindle any memories on island. After much discussion with her it was determined that we had to list the cottage.
When deciding upon an agent we looked at their current listings, (SABA Island Properties has a great selection; from commercial properties to beautiful high end villas, and quaint Saban cottages) and how quickly they responded to our email, (SABA Island Properties replied within hours). They matched our criteria and we've only been impressed since. Besides their professionalism, they made us excited to list the property, they saw the great potential this listing had, and it didn't stop there. Albert helped us select some new furniture, bedding and helped us rearrange the cottage to show its attractiveness while keeping it cozy with its Saban charm.
Michael and Albert provide us with ample time before showing the cottage and even provide us with a quick follow up afterwards. Not only are they professional, they are witty, thoughtful, and considerate. Moreover, they see the beauty and charm that Saba has to offer. To our minds, this is a must for sellers and buyers on our beautiful island. If you're considering listing your property with – SABA Island Properties – don't hesitate and get that contract signed today.

Regan Lee & Roger Young ~ Saba
When researching the internet for rentals in preparation for our move to Saba, we discovered the 'Out of the Blue' apartment on the SABA Island Properties website. It really stood out to us, as it was apparent from the photos and description on the site that this would be a quality rental that we could move into sight unseen. (We did not have time to visit Saba before the move, so it was vital that we secure a safe, comfortable residence which would provide everything we needed as soon as we arrived.)
We contacted Saba Island Properties about the apartment, as we had some questions for the owner. It was only then that we learned that Albert and Michael were the owners of the property. The rest, as they say, is history.
Through a series of emails regarding our interest in 'Out of the Blue' and the transition to our new life on Saba, we discovered that we had hit the jackpot when we found these two. All of their correspondence was so friendly and supportive and understanding (for example: when we had to change our arrival date three times due to circumstances beyond our control, they were more than accommodating).
As they had recently moved from the States to Saba themselves, they were well-acquainted with the challenges we would face and offered their guidance at every step. They have the innate ability to anticipate the needs of others. That is such a rare gift. Often, they will offer something before you ever think to ask for it.
For example, upon our arrival, we found the apartment to be more beautiful in person than on the website. The decor is flawless, the furnishings are of the highest quality, and everything you could want is right there at your fingertips. There were even fresh flowers and fruit on the dining room table, along with welcome beverages in the refrigerator. All for us. Just because.
I cannot count how many times they offered us a space at their table, inviting us for a social beverage and offering to discuss our long-term housing options on this beautiful island. They were quick to provide any information they had that they believed could be of benefit to us. They made contact with other property owners on our behalf, provided us with names and numbers of people we should meet, and gave us valuable this-is-where-you-should-go-from-here advice, custom tailored to our needs.
To say they are generous is an understatement. It is no exaggeration to say that their generosity is legendary on this island. We owe them far more than we could ever repay. Suffice it to say, on a personal level, they are top notch. In addition, we have been fortunate to see them in 'business' mode as well. Their professionalism is unparalleled and they know how to make things happen.
When we moved to the island, everyone who found out we were renting from them said that we were very lucky to begin our journey in Saba with Albert and Michael. "You can't do better than those guys" was what we heard from others on a daily basis. You know what? They were (and are) right.
We would wholeheartedly recommend SABA Island Properties to anyone interested in renting or buying a quality property in this unique and wonderful corner of the world.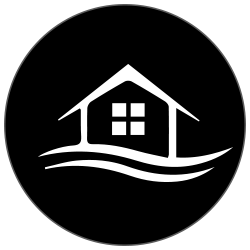 Vernon Hassell
CEO at Hassell Free Exports Inc. Palm City, FL. USA ~ Co-Owner DIB-Home Center, Saba ~ Managing Director Hassell Enterprises, Saba, Dutch Caribbean
I first worked with Albert when he was renovating and designing his home on Saba. We shipped his car from New York and supplied him with windows, doors and all the essentials for building.
As an interior designer and business owner he knows what he's doing after running a successful design and furniture showroom in NYC for many years. He's careful, very detailed and specific and knows how to get the work done in a timely and cost effective way. He does his research on products and is always open to suggestions about brands, merchandise, climates and lifestyles in the Caribbean.
His knowledge and creativity is impressive and also practical. He's a great asset to the island of Saba. We've needed someone of his caliber and expertise to work with on Saba as it grows and changes – maintaining the beauty and respect for the environment and the people.
I highly recommend him and his partner Michael. They have great spirit and inspire fairness, confidence and a fresh approach to real estate in the services they offer at – SABA Island Properties.
I am also planning on recommending Albert to our customers on other Caribbean Islands who are looking for this type of expertise that Albert and Michael bring to the Caribbean.

Roger D. Blaugh & Company
Southampton, NY
I have been one of the fortunate people…to spend some time on the island of Saba and in the company of Albert Pensis of Saba Island Properties.
The purpose of our recent trip was to explore the potential for buying a home or pursuing a custom design-built project on land which we would purchase on Saba.  As we pursued our dream, Albert helped us with every consideration. Beginning with properties that met our price point, the appreciation of their real value and the renovation or construction costs we may face, we found Albert to be well informed and practical.
Albert's impressive experience includes site planning, house design, furniture layout and interior design specification.
He made life so easy for us in a foreign market where we thought that many obstacles may exist.  If they did, Albert certainly smoothed the path without difficulty and made the process easier than we had imagined.
I am delighted to recommend the services of Albert Pensis and Michael Feeley of SABA Island Properties. I do not know that I would undertake an international project without their assistance, given the constraints placed upon my own time and the difficulty that such distances can represent. Their services are complete, their fees well deserved, and their patience and personalities well suited to the task.