Melody Barnes & Marland Buckner – Richmond, Virginia
Our vacation at the Haiku House on Saba was perfect – and our experience began before our plane landed on the island.
Michael and Albert thoughtfully and expertly took care of our pre-vacation requests to ensure — from the moment we arrived — we had everything we needed and even a few things we hadn't requested: groceries for breakfast, a list of fun restaurants, advice regarding taxi service, tropical flowers in the house, the list goes on and on. Their gracious support continued through our week on the island. 
Michael and Albert's deft touch extended to their management of the spectacular Haiku House. Sitting high above the Caribbean sea and tucked into the rainforest, the beautifully decorated, well-equipped and perfectly maintained Haiku House is stunning in every way.   On six of our seven days, we lounged comfortably by the pool and enjoyed "sundowners" on the lower-level deck; we had everything we needed.  On the seventh day – glass walls retracted — we relaxed in the large great room and enjoyed watching the clouds and storms spill over the mountains.
During our week at the Haiku House, we toured the island a bit, but why would we leave such a beautiful house? We had a wonderful, relaxing week and are forever in Michael and Albert's debt for ensuring it was so.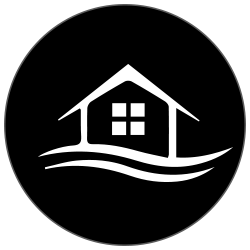 Stacey & Timothy Guidry – Dallas, Texas
Saba came to us before we visited Saba.
We are exploring investing in island property for financial diversification and the joy of possibly retiring there. We had met someone who owns a business and lives in St. Eustatius so we thought we would travel there to look at property. We contacted Michael & Albert at Saba Island Properties and discussed our thoughts about the ideal property in St. Eustatius. After hearing our requirements they said we must come see Saba. Of course we had never heard of Saba so we were intrigued and began researching and viewing photos/videos of this incredible place. We had to see Saba.
We let Michael & Albert know of our travel plans and they sent us listings of several properties for us to consider. They invited us to their porch the day before we went to see properties and took so much time getting to know us, to understand reasons why we didn't want to build but possibly purchase an old Saban cottege and helped us understand the path to possibly becoming a resident of Saba when we retire. So much to talk about and think about that night! The next day they showed us 5 very different properties within the price range we had set forth, including one that we had nixed because of location. They were very intuitive and I believe set out to match us with the perfect properties based on what they heard from us but perhaps unknown to ourselves.
We truly think of Michael & Albert as new friends after spending time with them. Never was there any pressure or hard sales tactics; they were more of consultants than real estate agents really… lending their years of expertise to suggest repairs that are needed right away or could wait. Or suggesting improvements to maximize 'rentability'. They told us and we believe that its a big decision and encouraged us to re-visit several times before selecting a property and making an offer. We are in the planning stages of our next trip to Saba and continue to think about the properties we say and our future life in Saba.

Mizaida & Christofer Hassell – Saba Residents and Property Owners
There was no choice in who would help us sell our property… Albert & Michael – Saba Island Properties!
They were knowledgeable in all our many questions, even from afar. The process, albeit a lengthy one, was explained to us every step of the way and they were always in contact with us. We always felt like we were in good hands. We would definitely recommend them to anyone looking to buy, sell, or rent. There's simply no better choice than
Albert & Michael and you'll gain lifelong friends in the process. 

Andrew Seelye – Principal at Seelye Management – USA & St. Maarten
Saba Island Properties was started by Albert & Michael at a time when the potential for Saba to compete in the global real estate market was huge but suitable private property ownership transaction standards were not yet in place.
In a few short years, thanks to their vision, hard work, excellent professional communication and charming ability to make things happen for the best, it is clear we have gotten a real estate market in Saba that can finally flourish.
No island in this region offers what Saba and its community of great individuals does and thanks to Saba Island Properties we can all enjoy straightforward transactions where the value is highest!
Discerning clients who want to experience excellence, who require a unique, natural location where individuality is prized yet feel they should invest in a place where they can have a stake in a genuine and beautiful community must talk to Albert & Michael about doing business on Saba

Alan D. Alford – Property Owner, Saba – 'Nearly There Cottage'
I have really enjoyed working with Michael & Albert from SABA Island Properties.  They have proven themselves to be thorough, prompt, flexible and responsive, and consistently operate with a high level of professionalism.  It has always been my impression that they are more interested in genuinely assisting their clients to achieve their objectives than they are in chasing every last nickel from an opportunity.  I would definitely recommend their services to anyone looking to buy or sell real estate on Saba.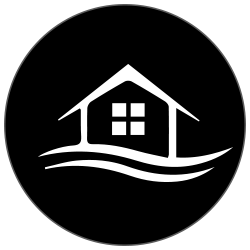 Saba Villas NV – Marcel & Caroline Hompes
From the moment we started working with Albert and Michael it felt as if we'd made the best choice ever regarding the Troy Hill project. We haven't been disappointed… The cooperation with those two kind, experienced, inventive and warm persons has given our project the direct boost to what we were looking for. We share the same feeling about the beauty of Saba and how to integrate our project in it. Their natural class and style fits totally in our vision of the Haiku House. The way they receive our tenants, giving service and give the "at home" feeling is comparable with 5-star hotels like Aman or Six Senses Resorts.
We will recommend SABA Island Properties without any hesitation.

Hans & Yvonne Geijtenbeek – Amsterdam, Netherlands
Owners ~ Villa Fairview ~ Saba, Dutch Caribbean
Yvonne and I are the owners of Villa Fairview on Saba. We know Michael and Albert for a couple of years as very warm and involved persons. They are extremely accurate and professional in their work.
As a past real estate agent in Amsterdam I know that they are highly reliable and experienced in the real estate business. They know what they are talking about. Unfortunately you can't say that of a lot of real estate agents in the world.
Albert and Michael of SABA Island Properties are a welcomed improvement for Saba. The Best!

Stephen C. Heyliger – The Heyliger House – Saba, Dutch Caribbean
After careful thought and consideration my father realized that it was time to sell his property on Saba Island, Dutch Caribbean.
⋅
Initially, we contacted Albert and Michael of SABA Island Properties because of their impressive website and testimonials.
 ⋅
However, after conversing with these two professional gentlemen… we knew immediately that they were the perfect agents needed to sell my father's property.
⋅
Dad is thrilled with their impeccable service and attention to details. We greatly appreciated their kind and encouraging words while keeping us updated throughout the process. Albert and Michael are trustworthy and incredibly hardworking gentlemen.
We highly recommend Albert and Michael — SABA Island Properties



Dr. Suzanne & Mr. Kevin Skibinski – Syracuse, NY
Kevin and I had been looking at properties on Saba for five years, the last three of which were spent looking extensively with Michael & Albert from SABA Island Properties.
The difficulty for us, as for many I suppose, is the fact that we only frequent the island 2 or 3 times per year while on vacation. Albert & Michael made themselves available to show us as many properties as we requested every time we visited the island, and scheduled showings around our activity schedule. (Sometimes returning to the same property 2 or 3 times!)
Once we decided on a property to purchase, they were instrumental in managing the closing transaction for us. Purchasing something on Saba is not like a typical Western world real estate transaction, and having Albert & Michael guiding us through the process was invaluable. Their responsiveness to emails, orchestration of all the parties involved, and overall communication throughout the closing process allowed us to feel as if we were there for the transaction.
Above all, the level of trust and integrity that they have earned through their efforts is something that ANY interested buyer should feel comfortable with.