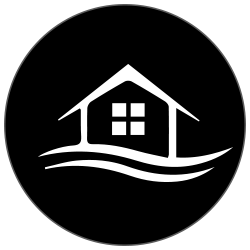 Larry & Graziella Sanchez – Property Owners – Saba
"We would like to thank you and express our appreciation, Albert & Michael, for the impressive services both of you provided to us via Saba Island Properties in our recent purchase of our property in Upper Hell's Gate.
Your company's ability to provide "cradle-to-grave" service from searching, finding, negotiating, buying, and closing on the property made this one of the easiest purchases of the many we have ever made — in locations where other international name-brand real estate companies have failed to meet the high-level threshold of service provided by Saba Island Properties.
Clearly, your small (and relatively new) but effective real estate company is a product of both of you — the two people who have infused their past work experience, work ethic, and enthusiasm into establishing the ethos of this Saba-originated, homegrown service on this small but rich 5-mile square jewel.
We think your former occupations in customer service, home design, furnishings, and your diverse international cultural roots have made you the ideal duo for bridging the aspirations of interested outside investors towards Saba.
You are able to bring the islands "heart" to outsiders and help them appreciate the benefits — outside the actual beauty of the land — which is the kindness, caring, and heart-filled devotion Sabans have for their own and those who become part of their own. It is what makes Saba, Saba… and it is one of the reasons we love it, we are glad we have established roots here, and that you two are the advocates for letting those who care about the things we do know that it exists."
President, CAGN Global, USA Ltd; Abu Dhabi, UAE
Former Senior Executive, Central Intelligence Service, USA
Former Assistant Commissioner, New York Police Department
and
Physical Therapist (retired)
__________________________

Dr. Vaughn Huckfeldt & Dr. Rachel Robson – Saba Residents & Home Owners
As medical school professors who had been on Saba for several years, we had fallen in love with the island and wanted to stay. But we never thought we would be able to buy our own home on Saba. Working with Albert & Michael at Saba Island Properties made our home ownership on Saba not just possible, but easy.
Albert & Michael worked closely both with us and with the sellers of Island View Villa to help us put together a sale that was mutually beneficial. Then, they shepherded us through the process of meeting with notaries, getting deed documents drawn up, and all the other legal processes involved in purchasing a house that would otherwise be very daunting for American ex-pats like us. Albert & Michael were unfailingly gracious, generous, and kind in all of the help they gave us.  Before we decided on the house we most wanted to buy, they took us to a wide variety of properties, all of which were beautiful.  At each place they were happy to answer all our questions. It was always a pleasure to work with them as they provided an exceptional level of service.
Throughout the entire process, it was very clear that Albert & Michael consistently put our interests as home purchasers ahead of their own as realtors. We are not the wealthiest of home-buyers… yet we were treated by both Albert & Michael as if we were major investors. I think this is because Albert & Michael recognize that every home purchase is a major investment for that home buyer.
That empathetic adoption of our perspective is really remarkable.
Saba is an incredibly beautiful island full of friendly people. It is a dream to own a home here. Albert & Michael made that dream possible for us. If you also want to live that dream, and are looking for the most charming and helpful real estate agents on one of the most beautiful islands in the world, you should talk to Albert & Michael.
Dr. Vaughn Huckfeldt & Dr. Rachel Robson – Saba Residents & Home Owners

Tanya & Jon Manning – USA & Saba Property Owners
My husband and I would like to share our remarkable experience we've had working with Albert & Michael of Saba Island Properties.
Being fortunate enough to have a wonderful property on Saba, but unable to visit as often as we had planned, we had to turn to someone on island to help us be sure that our wonderful cottage was looked after and maintained, as well as finding renters to keep her walls filled with life.
When we decided to start renting our cottage our absence created quite a challenge to manage a rental from off island. While we had some good Sabans to help us along the way, not being on island to oversee things put us in a position where that one bad apple renter left us scrambling when rent went unpaid for months. Try as we might to contact this errant renter to remedy the unusual situation, we found ourselves with very few options, until we contacted Saba Island Properties.
Even though we weren't clients Albert came to our rescue not knowing who we were or what our intentions might be. He spent many hours on our behalf from knocking on the front door and filing a formal notice to overseeing finding a contractor to make repairs and upgrade the house until our situation was resolved. Of course we knew that this type of integrity and generosity, coupled with local knowledge and a willingness to be so available to our many, many emails and phone calls, was the company we wanted to manage our rental and represent us when it came time to sell the property for other endeavors.
For the years we've worked with Saba Island Properties we've had total confidence our property was being represented at its utmost. Their local knowledge, professionalism, courtesy, understanding, commitment, sympathy, reputation, and availability allowed us to enjoy having our lovely property from far away. For this we are grateful. Just like the wonderful and unique atmosphere that is Saba, these two fit in perfectly.

Melody Barnes & Marland Buckner – Richmond, Virginia
Our vacation at the Haiku House on Saba was perfect – and our experience began before our plane landed on the island.
Michael and Albert thoughtfully and expertly took care of our pre-vacation requests to ensure — from the moment we arrived — we had everything we needed and even a few things we hadn't requested: groceries for breakfast, a list of fun restaurants, advice regarding taxi service, tropical flowers in the house, the list goes on and on. Their gracious support continued through our week on the island. 
Michael and Albert's deft touch extended to their management of the spectacular Haiku House. Sitting high above the Caribbean sea and tucked into the rainforest, the beautifully decorated, well-equipped and perfectly maintained Haiku House is stunning in every way.   On six of our seven days, we lounged comfortably by the pool and enjoyed "sundowners" on the lower-level deck; we had everything we needed.  On the seventh day – glass walls retracted — we relaxed in the large great room and enjoyed watching the clouds and storms spill over the mountains.
During our week at the Haiku House, we toured the island a bit, but why would we leave such a beautiful house? We had a wonderful, relaxing week and are forever in Michael and Albert's debt for ensuring it was so.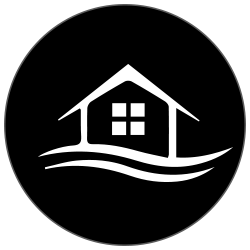 Stacey & Timothy Guidry – Dallas, Texas
Saba came to us before we visited Saba.
We are exploring investing in island property for financial diversification and the joy of possibly retiring there. We had met someone who owns a business and lives in St. Eustatius so we thought we would travel there to look at property. We contacted Michael & Albert at Saba Island Properties and discussed our thoughts about the ideal property in St. Eustatius. After hearing our requirements they said we must come see Saba. Of course we had never heard of Saba so we were intrigued and began researching and viewing photos/videos of this incredible place. We had to see Saba.
We let Michael & Albert know of our travel plans and they sent us listings of several properties for us to consider. They invited us to their porch the day before we went to see properties and took so much time getting to know us, to understand reasons why we didn't want to build but possibly purchase an old Saban cottege and helped us understand the path to possibly becoming a resident of Saba when we retire. So much to talk about and think about that night! The next day they showed us 5 very different properties within the price range we had set forth, including one that we had nixed because of location. They were very intuitive and I believe set out to match us with the perfect properties based on what they heard from us but perhaps unknown to ourselves.
We truly think of Michael & Albert as new friends after spending time with them. Never was there any pressure or hard sales tactics; they were more of consultants than real estate agents really… lending their years of expertise to suggest repairs that are needed right away or could wait. Or suggesting improvements to maximize 'rentability'. They told us and we believe that its a big decision and encouraged us to re-visit several times before selecting a property and making an offer. We are in the planning stages of our next trip to Saba and continue to think about the properties we say and our future life in Saba.

Mizaida & Christofer Hassell – Saba Residents and Property Owners
There was no choice in who would help us sell our property… Albert & Michael – Saba Island Properties!
They were knowledgeable in all our many questions, even from afar. The process, albeit a lengthy one, was explained to us every step of the way and they were always in contact with us. We always felt like we were in good hands. We would definitely recommend them to anyone looking to buy, sell, or rent. There's simply no better choice than
Albert & Michael and you'll gain lifelong friends in the process. 

Andrew Seelye – Principal at Seelye Management – USA & St. Maarten
Saba Island Properties was started by Albert & Michael at a time when the potential for Saba to compete in the global real estate market was huge but suitable private property ownership transaction standards were not yet in place.
In a few short years, thanks to their vision, hard work, excellent professional communication and charming ability to make things happen for the best, it is clear we have gotten a real estate market in Saba that can finally flourish.
No island in this region offers what Saba and its community of great individuals does and thanks to Saba Island Properties we can all enjoy straightforward transactions where the value is highest!
Discerning clients who want to experience excellence, who require a unique, natural location where individuality is prized yet feel they should invest in a place where they can have a stake in a genuine and beautiful community must talk to Albert & Michael about doing business on Saba

Alan D. Alford – Property Owner, Saba – 'Nearly There Cottage'
I have really enjoyed working with Michael & Albert from SABA Island Properties.  They have proven themselves to be thorough, prompt, flexible and responsive, and consistently operate with a high level of professionalism.  It has always been my impression that they are more interested in genuinely assisting their clients to achieve their objectives than they are in chasing every last nickel from an opportunity.  I would definitely recommend their services to anyone looking to buy or sell real estate on Saba.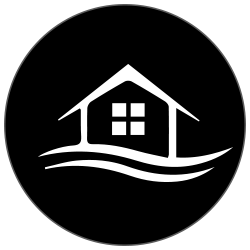 Saba Villas NV – Marcel & Caroline Hompes
From the moment we started working with Albert and Michael it felt as if we'd made the best choice ever regarding the Troy Hill project. We haven't been disappointed… The cooperation with those two kind, experienced, inventive and warm persons has given our project the direct boost to what we were looking for. We share the same feeling about the beauty of Saba and how to integrate our project in it. Their natural class and style fits totally in our vision of the Haiku House. The way they receive our tenants, giving service and give the "at home" feeling is comparable with 5-star hotels like Aman or Six Senses Resorts.
We will recommend SABA Island Properties without any hesitation.