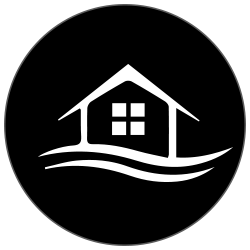 Ben Baker – President & CEO – "Your Brand Marketing" – Vancouver, Canada
Michael's unique gift is empathy — that you absolutely care about your clients and facilitating a lifestyle change.
It's not a house Saba Island Properties is selling, but a home. The distinction is vitally important.
Your niche is being the full service expats that you are. Allowing people the opportunity to live out their dreams and making sure that the reality lives up to their fantasy. Not many realtors from
New York, to London, to Vancouver take this extra and vital step to deliver Marketing Joy.
You understand what it is like to move from one of the largest metropolitan areas in the US, if not the world (New York City) to an island that can fit inside Central Park. It's being able to tell a unique story, to a unique audience that will absolutely trust you as you have been there and can help them make the decision that is best for them… and they will tell their friends.
You enable a lifestyle and your goal is to make people feel like they have won the lottery. You do that!

Melange Travel & Lifestyle Magazine – Debbie Austin
Congratulations, Albert & Michael… on your 5 year business anniversary. It has been an absolute pleasure working with you both, promoting your Saba properties and by extension, promoting the island of Saba as the true gem that it is.
The love you have for Saba certainly shines through on your website and Blog, and your gracious, genuine nature is also evident in the way you interact with others — we have experienced this first-hand. So, I extend hearty congratulations on behalf of the Mélange team, and we wish you continued success in the years ahead. 

Paul Van Doesburg – USA + Saba Property Owner
Congratulations Albert & Michael on 5 years of splendid work! 
Looking to your portfolio I can say — you changed the real estate market on the Unspoiled Queen. I think you both brought a personal touch to the real estate business on Saba. This is exactly what the island needs. 
Wishing you lots of success for Saba Island Properties in the years to come.

Ricky Lawrence – Saba Property Owner
Michael & Albert are great people to work with. Their website set-up is fantastic.
When it comes to creativity in marketing, they are the best.
I have only good words to say and look forward to working with them in the future.

Jeanne Vandenberg – Saba, Dutch Caribbean
I really enjoyed working with Albert & Michael – Saba Island Properties!
What stood out most for me was their kindness and helpful ways. I'm not very savvy in using the computer, scanning documents etc. but they stopped by my home several times to assist – always patient and ready to help whenever I called.
I highly recommend Albert & Michael because they're very knowledgeable about all aspects of real estate and the coordination of a sale, as well as working with the notary, which needs to be so precise with documents and procedures when closing on a property.
They know their business! Thorough – Caring – Professional — Authentic… and they like what they do. Thank you both.

Chris Ramsey – Saba Property Owner
I can not say enough great things about working with Saba Island Properties. Albert & Michael make life easy!
With me living in the states, I have found them to be trustworthy, quick to respond to any problems my tenants might have or questions that I have. They always keep my rental units occupied with long-term rentals. Albert & Michael keep my units fresh and up to date style wise.
Again, I highly recommend the use of their services.

Jeff & Ikuyo Sandford – Property Owners – Saba
Michael & Albert bring the unique qualities of "having been there and done that" to representing the properties they have in their portfolio.
Like all of the their clients, both on the rental side and looking to buy a property on the island, they have also been in position of having many questions, regarding the island in general and how things are done, having at one time been in the shoes of a newcomer.
They are always upfront and professional in their answers and quick to respond. We have owned property for over 10 years on this lovely island and consider both gentlemen are a welcome addition to the island and a invaluable resource to anybody interested in buying property.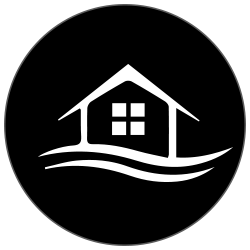 Larry & Graziella Sanchez – Property Owners – Saba
"We would like to thank you and express our appreciation, Albert & Michael, for the impressive services both of you provided to us via Saba Island Properties in our recent purchase of our property in Upper Hell's Gate.
Your company's ability to provide "cradle-to-grave" service from searching, finding, negotiating, buying, and closing on the property made this one of the easiest purchases of the many we have ever made — in locations where other international name-brand real estate companies have failed to meet the high-level threshold of service provided by Saba Island Properties.
Clearly, your small (and relatively new) but effective real estate company is a product of both of you — the two people who have infused their past work experience, work ethic, and enthusiasm into establishing the ethos of this Saba-originated, homegrown service on this small but rich 5-mile square jewel.
We think your former occupations in customer service, home design, furnishings, and your diverse international cultural roots have made you the ideal duo for bridging the aspirations of interested outside investors towards Saba.
You are able to bring the islands "heart" to outsiders and help them appreciate the benefits — outside the actual beauty of the land — which is the kindness, caring, and heart-filled devotion Sabans have for their own and those who become part of their own. It is what makes Saba, Saba… and it is one of the reasons we love it, we are glad we have established roots here, and that you two are the advocates for letting those who care about the things we do know that it exists."
President, CAGN Global, USA Ltd; Abu Dhabi, UAE
Former Senior Executive, Central Intelligence Service, USA
Former Assistant Commissioner, New York Police Department
and
Physical Therapist (retired)
__________________________

Dr. Vaughn Huckfeldt & Dr. Rachel Robson – Saba Residents & Home Owners
As medical school professors who had been on Saba for several years, we had fallen in love with the island and wanted to stay. But we never thought we would be able to buy our own home on Saba. Working with Albert & Michael at Saba Island Properties made our home ownership on Saba not just possible, but easy.
Albert & Michael worked closely both with us and with the sellers of Island View Villa to help us put together a sale that was mutually beneficial. Then, they shepherded us through the process of meeting with notaries, getting deed documents drawn up, and all the other legal processes involved in purchasing a house that would otherwise be very daunting for American ex-pats like us. Albert & Michael were unfailingly gracious, generous, and kind in all of the help they gave us.  Before we decided on the house we most wanted to buy, they took us to a wide variety of properties, all of which were beautiful.  At each place they were happy to answer all our questions. It was always a pleasure to work with them as they provided an exceptional level of service.
Throughout the entire process, it was very clear that Albert & Michael consistently put our interests as home purchasers ahead of their own as realtors. We are not the wealthiest of home-buyers… yet we were treated by both Albert & Michael as if we were major investors. I think this is because Albert & Michael recognize that every home purchase is a major investment for that home buyer.
That empathetic adoption of our perspective is really remarkable.
Saba is an incredibly beautiful island full of friendly people. It is a dream to own a home here. Albert & Michael made that dream possible for us. If you also want to live that dream, and are looking for the most charming and helpful real estate agents on one of the most beautiful islands in the world, you should talk to Albert & Michael.
Dr. Vaughn Huckfeldt & Dr. Rachel Robson – Saba Residents & Home Owners

Tanya & Jon Manning – USA & Saba Property Owners
My husband and I would like to share our remarkable experience we've had working with Albert & Michael of Saba Island Properties.
Being fortunate enough to have a wonderful property on Saba, but unable to visit as often as we had planned, we had to turn to someone on island to help us be sure that our wonderful cottage was looked after and maintained, as well as finding renters to keep her walls filled with life.
When we decided to start renting our cottage our absence created quite a challenge to manage a rental from off island. While we had some good Sabans to help us along the way, not being on island to oversee things put us in a position where that one bad apple renter left us scrambling when rent went unpaid for months. Try as we might to contact this errant renter to remedy the unusual situation, we found ourselves with very few options, until we contacted Saba Island Properties.
Even though we weren't clients Albert came to our rescue not knowing who we were or what our intentions might be. He spent many hours on our behalf from knocking on the front door and filing a formal notice to overseeing finding a contractor to make repairs and upgrade the house until our situation was resolved. Of course we knew that this type of integrity and generosity, coupled with local knowledge and a willingness to be so available to our many, many emails and phone calls, was the company we wanted to manage our rental and represent us when it came time to sell the property for other endeavors.
For the years we've worked with Saba Island Properties we've had total confidence our property was being represented at its utmost. Their local knowledge, professionalism, courtesy, understanding, commitment, sympathy, reputation, and availability allowed us to enjoy having our lovely property from far away. For this we are grateful. Just like the wonderful and unique atmosphere that is Saba, these two fit in perfectly.