Professor Elena Tolstov – MD, PhD – USA – Israel & Captain Alex Tolstov – USA – Russia – Israel
We are world travelers, spoiled, "saw-it-all" kind of persons. We decided to come to Saba for an emotional retreat. We took a job that was not important, but what we were looking for was –
luxury accommodations – nature – unusual experience – beauty – exotics – etc.
And we got it all.
We were so happy on Saba and very happy to have spent some time in the Champagne Cottage.
We saw this cottage on the internet and we called Albert & Michael – Saba Island Properties –
to ask about the place. I was so surprised by the great professional attitude, excellent language, amazing manners, high professionalism of Albert & Michael. They explained to us everything, booked the place and made our stay so comfortable! They took care of every need for us and we felt like we were at home.
The cottage itself is unbelievably beautiful, luxury, well kept. It can easily accommodate several people. Everything was amazing about our stay there – the house, the design, the furniture, linens.
Great kitchen, clean pool, amazing views of the sea and the mountains.
The nature was very unusual, windy, not hot, very comfortable – Local food was unusual and delicious. Great experience.
Saba is a small island, but it is really intoxicating! It was an unforgettable experience – one of a kind. We were really happy to live there and spend time on Saba, with Michael & Albert… amazing hosts.
We would strongly recommend Champagne Cottage for everybody who is looking for a new, unusual experience… emotional and spiritual retreat.

Anne Czerner – Co-Founder – 'Essential Africa' – Johannesburg, South Africa
What is rare in the world of real estate, is finding someone that genuinely cares, has empathy and humility, that is in this for the long run, that takes the time to discover exactly what you are looking for and sifts through all the options and comes up with a property that is absolutely ideal for you.
A property investment is not only one of the largest investments you ever make, but it is an investment in a lifestyle, a decision on what is truly important in life, what matters.
Michael and Saba Island Properties takes you through a process that allows you to distil the essence of what you truly desire, and then match this with the appropriate property.
He does this because he is totally passionate about life, about Saba and all it offers. He has moved to Saba himself, understands what it takes to make this move, and can guide you every step of the way.
Regards – Anne Czerner – Essential Africa

Andrew & Laurie Wright – Brighton, Wisconsin
Saba an island or private club? Forget 'Mustique' this is real!
Ok, I've been quiet too long about my private club, Saba that I share with 1300 of my new closest friends… Anyone that lives in a small town, a suburb, a private gated community or in a condo etc. cannot have the amenities that this bespoke location has. It has a utopian element that we all search for. Here it is right in front of your eyes in Saba. The short list is that there is no unemployment, health care for all, a place to live affordably, a place where everyone knows you and is pleasant even if they disagree with you, which leads to little or no crime. They even SWEEP the streets and I mean with a broom and shovel. And best of all it's a Tropical Island with the suns warmth, tropical breezes, fabulous dining, world class diving and yes in this day of Zika — no mosquitoes!
So how would you go about creating this and then how would you pay for this?
The easy answer is fly on down and book a room or better yet a house.
We first started our trips to Saba over 25 years ago staying at the Queen's Gardens Hotel (very nice) and more recently at the Haiku House (over the top… literally).
When we stayed at the Haiku House we meet the unbelievable team of Michael & Albert whom manage the functions of the house, along with having just about every property on the island that is for sale or rent available at their real estate company SABA ISLAND PROPERTIES.
There (again literally) is nothing they can't do. Construction, Design (Albert is the Guru of Design and making the impossible come to life), Logistics, and making you feel Relaxed and Important (Michael is master of this one). They listen intently and remember your thoughts like an elephant. They epitomize the work ethic that we used to see. They represent all that Saba has to offer. We recently had to cancel all of our travel plans for this past winter and stay in the frozen north. The first thing we did once we could travel is go to Saba and have dinner with Albert & Michael and catch up.
I cannot say enough great things about this duo, other than to say that if you are fortunate enough to visit your private club Saba, make sure you look up these two as they could easily trump your best concierge.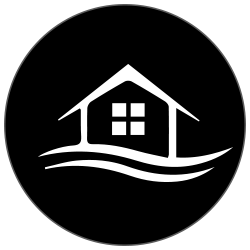 Ben Baker – President & CEO – "Your Brand Marketing" – Vancouver, Canada
Michael's unique gift is empathy — that you absolutely care about your clients and facilitating a lifestyle change.
It's not a house Saba Island Properties is selling, but a home. The distinction is vitally important.
Your niche is being the full service expats that you are. Allowing people the opportunity to live out their dreams and making sure that the reality lives up to their fantasy. Not many realtors from
New York, to London, to Vancouver take this extra and vital step to deliver Marketing Joy.
You understand what it is like to move from one of the largest metropolitan areas in the US, if not the world (New York City) to an island that can fit inside Central Park. It's being able to tell a unique story, to a unique audience that will absolutely trust you as you have been there and can help them make the decision that is best for them… and they will tell their friends.
You enable a lifestyle and your goal is to make people feel like they have won the lottery. You do that!

Melange Travel & Lifestyle Magazine – Debbie Austin
Congratulations, Albert & Michael… on your 5 year business anniversary. It has been an absolute pleasure working with you both, promoting your Saba properties and by extension, promoting the island of Saba as the true gem that it is.
The love you have for Saba certainly shines through on your website and Blog, and your gracious, genuine nature is also evident in the way you interact with others — we have experienced this first-hand. So, I extend hearty congratulations on behalf of the Mélange team, and we wish you continued success in the years ahead. 

Paul Van Doesburg – USA + Saba Property Owner
Congratulations Albert & Michael on 5 years of splendid work! 
Looking to your portfolio I can say — you changed the real estate market on the Unspoiled Queen. I think you both brought a personal touch to the real estate business on Saba. This is exactly what the island needs. 
Wishing you lots of success for Saba Island Properties in the years to come.

Ricky Lawrence – Saba Property Owner
Michael & Albert are great people to work with. Their website set-up is fantastic.
When it comes to creativity in marketing, they are the best.
I have only good words to say and look forward to working with them in the future.

Jeanne Vandenberg – Saba, Dutch Caribbean
I really enjoyed working with Albert & Michael – Saba Island Properties!
What stood out most for me was their kindness and helpful ways. I'm not very savvy in using the computer, scanning documents etc. but they stopped by my home several times to assist – always patient and ready to help whenever I called.
I highly recommend Albert & Michael because they're very knowledgeable about all aspects of real estate and the coordination of a sale, as well as working with the notary, which needs to be so precise with documents and procedures when closing on a property.
They know their business! Thorough – Caring – Professional — Authentic… and they like what they do. Thank you both.

Chris Ramsey – Saba Property Owner
I can not say enough great things about working with Saba Island Properties. Albert & Michael make life easy!
With me living in the states, I have found them to be trustworthy, quick to respond to any problems my tenants might have or questions that I have. They always keep my rental units occupied with long-term rentals. Albert & Michael keep my units fresh and up to date style wise.
Again, I highly recommend the use of their services.

Jeff & Ikuyo Sandford – Property Owners – Saba
Michael & Albert bring the unique qualities of "having been there and done that" to representing the properties they have in their portfolio.
Like all of the their clients, both on the rental side and looking to buy a property on the island, they have also been in position of having many questions, regarding the island in general and how things are done, having at one time been in the shoes of a newcomer.
They are always upfront and professional in their answers and quick to respond. We have owned property for over 10 years on this lovely island and consider both gentlemen are a welcome addition to the island and a invaluable resource to anybody interested in buying property.