Michael D. Cleaver – President & CEO – WINAIR
Michael – Just a short note to express my thanks and appreciation for all the assistance you and Albert have provided me with the management of my property in Saba.
As you know, pre-covid, we remodeled and effected major rebuilding of my home on Saba in anticipation of a sale of Sea View Cottage home, as I was not using the property due to time constraints; the home was just not being used. Both you and Albert made the time to assist and advise me with this project as I continue living off-island; this was a huge task.
Our plans changed with the COVID pandemic shutdown in the region; once again, with your assistance, we have pivoted and have made and executed a plan to rent the property until market conditions returned, making the prospect of a sale again a feasible plan.
Your assistance in preparing the home for rent, assisting with the everyday chores of yard cleaning, housekeeping, maintaining the property has been accomplished without thought or concern on your parts. Not an easy task during this pandemic, but we got it done.
Service, communication, and caring are obviously several of the planks of your business; your efforts are noticed and greatly appreciated. Your caring for your customers, assisting, and suggesting possible action plans clearly demonstrates your deep caring and commitment for your customers. Old fashion caring customer service is very much evident in Saba Island Properties creed and code.
(A scarce commodity in today's business environment.)
Thank you for being a true partner and friend in assisting me with this project.
I wish you continued success and thanks.
Sincerely,
Michael D. Cleaver – President & CEO – WINAIR.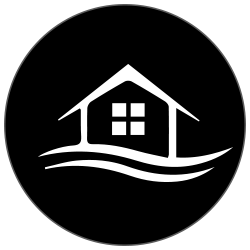 Larry & Graziella Sanchez – Property Owners – Saba
"We would like to thank you and express our appreciation, Albert & Michael, for the impressive services both of you provided to us via Saba Island Properties in our recent purchase of our property in Upper Hell's Gate.
Your company's ability to provide "cradle-to-grave" service from searching, finding, negotiating, buying, and closing on the property made this one of the easiest purchases of the many we have ever made — in locations where other international name-brand real estate companies have failed to meet the high-level threshold of service provided by Saba Island Properties.
Clearly, your small (and relatively new) but effective real estate company is a product of both of you — the two people who have infused their past work experience, work ethic, and enthusiasm into establishing the ethos of this Saba-originated, homegrown service on this small but rich 5-mile square jewel.
We think your former occupations in customer service, home design, furnishings, and your diverse international cultural roots have made you the ideal duo for bridging the aspirations of interested outside investors towards Saba.
You are able to bring the islands "heart" to outsiders and help them appreciate the benefits — outside the actual beauty of the land — which is the kindness, caring, and heart-filled devotion Sabans have for their own and those who become part of their own. It is what makes Saba, Saba… and it is one of the reasons we love it, we are glad we have established roots here, and that you two are the advocates for letting those who care about the things we do know that it exists."
President, CAGN Global, USA Ltd; Abu Dhabi, UAE
Former Senior Executive, Central Intelligence Service, USA
Former Assistant Commissioner, New York Police Department
and
Physical Therapist (retired)
__________________________

Dr. Terika L. Haynes – Dynamite Travel & Writer – The Washington Post
Harmony House warmly welcomes you from its initial entry point. Once you enter your spirit is literally transformed and gives you a sense of home in your heart.
The bedrooms are well thought out and inviting for relaxation. The bedrooms also have air conditioning (if you should need it) and televisions. The bathrooms include cozy robes for you to relax in as if it is your own home. The primary bedroom also has a large seating area with lots of natural light. There are stairs in the home but you'll enjoy your way down as they spiral down to the first floor.
The living room area has plenty of space for you to relax and also provides natural light and a television. The kitchen and dining spaces are well appointed and are supplied with cookware, glassware, and all of the appliances that you'll need for dining.
The outdoor space is the prize of the property. There is a humongous hammock and several lounge chairs around the spacious pool. There are also several seating areas (both covered) where you can enjoy a nice glass of wine and take in the spectacular views that this property provides its guests. Harmony House – Albert & Michael – Saba Island Properties – will indeed gift you with peace, serenity, and harmony throughout your stay.

Elaine Alicia – Head of Marketing – The Makana Ferry – Caribbean Transportation
Albert and Michael offer the finest in hospitality. Their properties are beautiful, spotless, and comfortable.
Need a car? They'll book! In need of airport or ferry pickup? They'll be there to greet you upon your arrival. A private chef? They have you covered!
The stunning island of Saba is safe and peaceful and offers the privacy we crave while on holiday.
We highly recommend Saba Island Properties for your rental and property purchasing needs.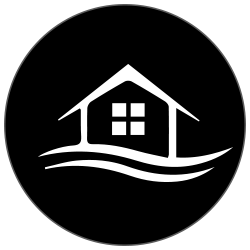 Sybolt ten Hoopen – Owner – The Old Gin House, Statia
We live on neighboring Statia and had a friend come pick us up with a Saban lobster fisherman, a quick 42-foot well-maintained boat. The boys' weekend out started with a great trip on calm ocean waters.
Coming into Saba by boat is an experience on a whole other level than by air. The mountain rises from the water majestically and boasts adventure when the forest tops are in the clouds. It's a lovely experience.
We departed a little late due to our customs being on Island time but were greeted with all courteousness by the harbor officials and customs on Saba. A quick passport stamp, and we were on our way. We were in touch with Michael, our host, and Haiku House property manager, all the way and apologized for being late. Michael responded by telling us his 30 minutes were all bliss as he could see our fishing boat plane into Saba waters from way high up.
A perfect welcome with classical music playing, flowers, an abundance of towels and amenities, a well-stocked fridge, and all the explanation one needs to run this gorgeous place called Haiku. The house is a three-bedroom and bath wooden cabin based on Japanese design and blends in with the mountain rainforest landscape as it has been sitting there for decades. It's all nature, wood, and bliss.
The house was squeaky clean with amazing linens and amenities; it's a 5* all the way. Pool and Jacuzzi well maintained and cleared from leaves daily by the lovely pool lady Cece.
We spent our days listening to music, talking, napping, lounging, and drinking great bottles of wine in and around the pool. Sleeping with the doors and windows open only to be woken up by a cloud passing through the bedroom or the mountain creatures coming alive in the early AM hours.
Thanks to Haiku, Michael and his team, our fisherman's friends, and the lovely island of Saba, we had an unforgettable experience.
Sybolt ten Hoopen
Owner / Director
The Old Gin House
Orange Bay 1, P.O. 72
St. Eustatius – Dutch West Indies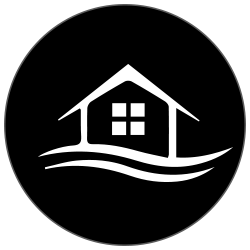 Ben Baker – President & CEO – "Your Brand Marketing" – Vancouver, Canada
Michael's unique gift is empathy — that you absolutely care about your clients and facilitating a lifestyle change.
It's not a house Saba Island Properties is selling, but a home. The distinction is vitally important.
Your niche is being the full service expats that you are. Allowing people the opportunity to live out their dreams and making sure that the reality lives up to their fantasy. Not many realtors from
New York, to London, to Vancouver take this extra and vital step to deliver Marketing Joy.
You understand what it is like to move from one of the largest metropolitan areas in the US, if not the world (New York City) to an island that can fit inside Central Park. It's being able to tell a unique story, to a unique audience that will absolutely trust you as you have been there and can help them make the decision that is best for them… and they will tell their friends.
You enable a lifestyle and your goal is to make people feel like they have won the lottery. You do that!

Anne Czerner – Co-Founder – 'Essential Africa' – Johannesburg, South Africa
What is rare in the world of real estate, is finding someone that genuinely cares, has empathy and humility, that is in this for the long run, that takes the time to discover exactly what you are looking for and sifts through all the options and comes up with a property that is absolutely ideal for you.
A property investment is not only one of the largest investments you ever make, but it is an investment in a lifestyle, a decision on what is truly important in life, what matters.
Michael and Saba Island Properties takes you through a process that allows you to distil the essence of what you truly desire, and then match this with the appropriate property.
He does this because he is totally passionate about life, about Saba and all it offers. He has moved to Saba himself, understands what it takes to make this move, and can guide you every step of the way.
Regards – Anne Czerner – Essential Africa

James & Linda Mackay – Canada & Saba Property Owners
We were hooked on Saba the first time we took a day trip to the island.  The people on Saba and the fantastic sense of community, culture and conservation made us feel at home.  This paradise captured our hearts and each time we returned, we became more and more convinced that we needed to establish a permanent presence on the island and share it with others.   
Working with Saba Island Properties on this initiative was a great experience for us.  Yes, selling real estate is a business, but Michael and Albert treated us as guests rather than customers.  They took the time to hear our voices and listen to our dreams so that they could find us the perfect property.  
Michael and Albert patiently guided us through many potential prospects and answered our countless questions along the way.  The experience and knowledge base they possessed was obvious, yet the manner they worked respected the fact that this was not only a leap to a new home for us, but also a leap of faith to a system that was far different than what we were familiar with.   
Working with Saba Island Properties gave us the confidence to realize our dream of land ownership in Saba.  Michael and Albert are skilled professionals who know the island, know the industry, and know the right people to get things done. 
Early on in our search, Michael and Albert identified a property that they believed was a great match for what we were after.  They saw our vision, guided us along and supported us as we weighed our options.  Ironically, eighteen months later, in the midst of a pandemic, their patience and quiet persistence paid off.  Michael and Albert operate with compassion and sincerity and we look forward to working with them as this project continues. 

Tom Darrow – Talent Connections – Georgia, USA
Michael & Albert – Saba Island Properties – have been incredible! 
They have helped us with rentals on Saba and looking at a possible villa purchase.  They are very responsive with communications, answers to our MANY questions, and if something wasn't perfect at the rental villa, they quickly made it perfect.  Michael & Albert not only have the expertise but also a heart and passion for what they do and for serving tourists visiting Saba.
Thank you, Michael and Albert, for a great stay at the AMAZING Champagne Cottage and for tirelessly showing us villas and land for sale in Saba that might fit our longer-term dreams.