Saba — Priceless Value for You – Albert & Michael – Saba Island Properties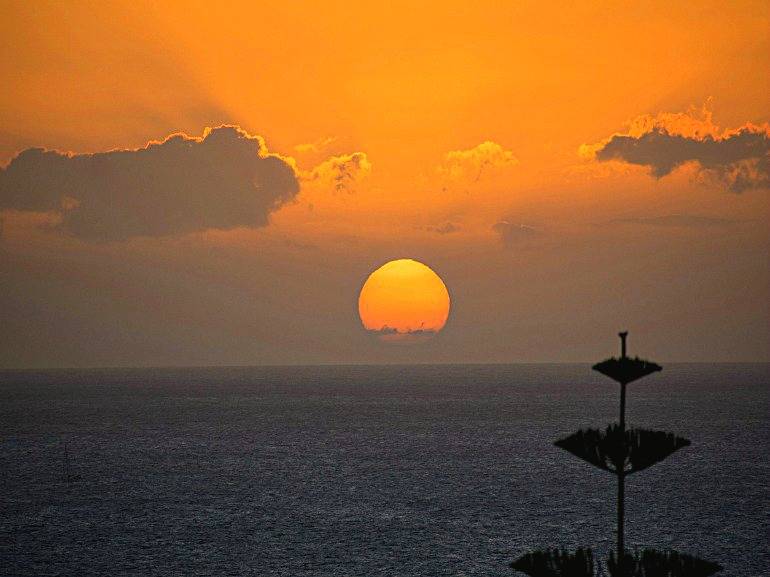 Often people think because Saba is a small island (5 square miles and about 2,000 people) it will be cheap to visit and to live on. Cheap to buy groceries. Cheap to rent a house. Cheap to own land or a home or even cheap to build something new.
It's not the case. It's affordable but maybe not for everyone.
The question is not about price but rather value. What value does Saba offer to you?
True fans show up
Imagine living on a Caribbean island. Living every day with a gorgeous climate. (Even when it rains.) Astonishing nature. Friendly people. Diverse culture. Secluded. Safe. Adventurous. What are these facts worth to you?
Saba is open to everyone. It's exclusive. It has status. It appeals to several different groups of people and, you don't have to be a millionaire to visit or live here.
For some Saba's not right. Not big enough. Not enough beaches, nightlife, shopping. That's fine because lots of other people are real fans and they spread the word. They're focused on the particular value and assets they get out of Saba. They show up and luxuriate in Saba for multiple, good reasons; relishing the fact that they found this island sanctuary and live an incredible Caribbean lifestyle:
"It's the peace we love. We work hard, 6 days a week, and the peacefulness of Saba is incredible!"
"We come here once or twice a year to relax and rejuvenate. It's home to us."
"No crowds! It's like our own

private club

."
"We're in awe of Saba. We love the whole Saba experience. Nothing else we've ever found compares to it."
Can you do better? 
Saba is not a discount island. We are not interested in racing downhill to offer people low prices. Begging and bargaining to attract masses of people to support us. Why lower prices or standards when you already have something powerful that matters?
(Just a few of the crucial attractions Saba is known for.) It's so much smarter to create a lot of value than to slip into being average; lessening prices, service and quality. The big value of Saba is the entire, glorious island experience we're selling. Saba is significant. An incredible product that we're tremendously proud of. We don't dumb it down in any way because we know it surpasses your typical Caribbean holiday retreat, with countless benefits for all who come here.
The people of Saba love and respect their beautiful island home. The esteem value shows in how they work to maintain its charm and desirability.
Living well is not always about monetary worth
We each have a story about what's important to us. What we spend our time and money on and how it makes us feel. The home we rent or own. Our education. Health. Success. Entertainment. Friends. Family. Living well shouldn't be about possessions; how much you have but rather — deeply reflective of your core values and beliefs.
The value of integrity
The freedom to choose how you live
Kindness and empathy in the way you treat other human beings
Truth
Love
Happiness
Saba is unpretentious and natural.

It can bring out the best values in you
We moved here (from New York City) because we saw and felt, in just a few days, how Saba could and did, improve the quality of our lives. Sometimes a place or an event helps you become crystal clear about what really matters to you and how you want to live. Visiting Saba did that for us. The island made us feel immensely grateful to be alive. Energized and peaceful. We relaxed inside ourselves. Releasing stress and worry and getting rid of a senseless, fast pace of living that was ruining our lives and happiness. The beauty of Saba and its people does that to people. Brings you home to your true self. The views are spectacular. Brilliant sunrises… Mt. Scenery… the Caribbean ocean… the blue sky… shining moonlight and stars… There's thrilling wonder all around you to experience every single day.
What a way to live! 
We hear similar stories talking to people visiting Saba for the first time and then, why they keep coming back again and again, as well as people who are committed to something more permanent — looking to invest in properties and businesses and — a place where they can raise their family with peace and security. People like us do things like this. It's the 'us' that's important. The connection to other people and a specific place called Saba.
Saba lights up a divine spark in people that connects them to the vitality of living the best life they can, in a beautiful place, in a meaningful way, connecting with the earth and other people who feel the same deep joy for life that Saba naturally promotes and draws out of you. 
It's an invaluable and unforgettable journey to take when you come to Saba. We call it priceless.
♦   ♦   ♦
Saba (+599) 416 . 2777 / USA +1 . 631 . 604 . 4435 / Skype: saba.island.properties
Emails:  Albert@sabaislandproperties.com  or  Michael@sabaislandproperties.com