Saba Markets Itself – Albert & Michael – Saba Island Properties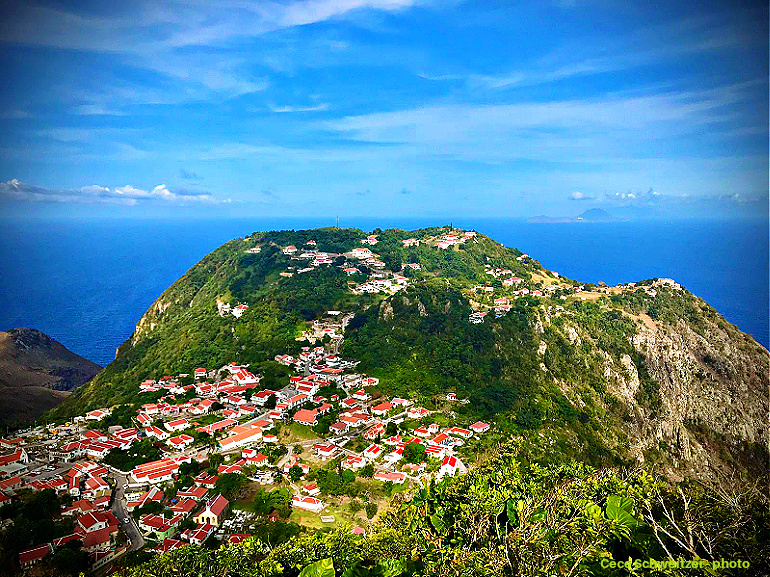 There are two things we market 
The beautiful Caribbean island of Saba and the lifestyle. It's terrific marketing work to do, made easy for us because Saba is our product, and
it is Superb.
Saba and its lush, tropical vegetation gives people something to talk about from the moment they step on the island, and the quality of life offered makes complete sense based on how some people choose to vacation and live here, full or part-time. So – Saba sells itself
to the right people.
Saba is unknown, which is an asset to people looking for adventure off the crowded tourist path.

Safe

Friendly

Easy to get to

Nature is magnificent – beautiful – stunning – breathtaking+++

Top diving and hiking

Clean

Peaceful and relaxing

Glorious climate
We believe island living on Saba goes beyond any other Caribbean island. We call it exclusive and private in a relaxed way,
with good restaurants, hotels, grocery stores, rental cottages, and villas.
Saba is not inexpensive, not the caliber of Saint-Tropez, Ibiza, St. Barts, Cannes, or Nice if that's what you want. However, Saba is affordable, with effortless elegance – attractive – stylish – comfortable – not complicated – impressive beauty – simple luxuries. You feel at home.
Saba is not for the masses. It has a specific audience, and we know many facts about that small, viable audience it attracts.
With the effects of Covid-19, we're aware of the slowing down of consumption, and we're taking great care to sustain productivity, helping people see if Saba is right for them financially and emotionally.
People with resources are savvy investors and they see the value of Saba.
Marketing is service
It's how you answer your phone – treat people – the way you listen – and solve problems.
Consumers tell you exactly their priorities, and we let them know if they can or cannot have it on Saba – beaches, private boats, airplanes, nightlife, watersports, travel between islands, mortgages, and owner financing.
Marketing today is about earned attention and less about bought advertising,
– Our website is one of our top marketing tools.
– Also, our monthly Blog (published for the past 8 years).
– Our endorsements give people valuable reasons to work with us and to spread the word.
– We have a permission-based email list (built one person at a time) that connects us to people worldwide who want to know about Saba, properties, and investment opportunities as Saba changes and develops.
Permission marketing helps us build a brand people trust. No one likes spammers or demanding people interrupting your life who tell you
what to buy and why.
We moved here many years ago from New York City. We've learned a lot about the culture and business. We promise to tell you the truth about living and working in Saba – the government – the people – taxes – health and medical – banking – residency – owning property – building – renovating – moving – even the negatives and lack of things that make a difference.
We've positioned ourselves in the corner of the Caribbean, where we can look out and grow accordingly. That also means seeing what we can contribute, looking at what is possible, and where we can make things better for Saba, our real estate work, and our personal lives.
We love Saba. We're proud of the island and the work we get to do – helping people learn about this incredible place.
♦  ♦  ♦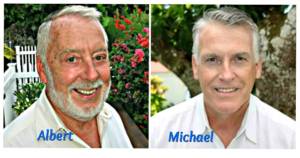 Saba (+599) 416 – 2777
Emails:  Albert@sabaislandproperties.com  or  Michael@sabaislandproperties.com
Here are Some Endorsements about Our Work
♦  ♦
Michael's writing is published at Arianna Huffington's – Thrive Global, The Huffington Post,
Medium, Maria Shriver's Website, LinkedIn, Michael Port, The Fordyce Letter, Mélange Magazine and others.
Along with this international monthly Blog Michael publishes Daily on his coaching website – Commit2Change.