SABA Island Properties – Clients Tell Stories – Albert & Michael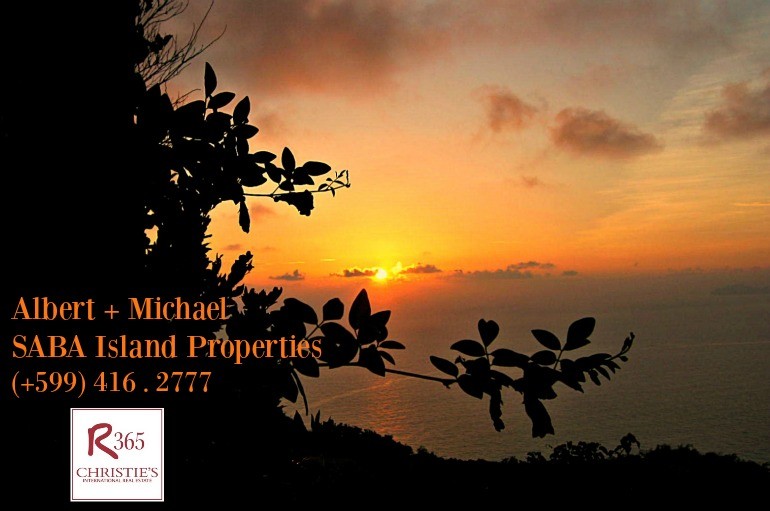 We're expat real estate agents and property managers — caring for homes, selling and renting. It's a wonderful job because we talk to and meet lots of people from all over the world who come to Saba to visit and vacation and invest in homes or land. People aren't just passing through Saba. They're doing what we call — 'Creating a Caribbean lifestyle for a week… or a lifetime.'
Every person has a voice; a picture in their mind of how they want to be treated; what they need, hope for and expect. It's perfectly natural and acceptable. We listen, engage and include our customers in the conversation from our first connection. That's what people deserve and we naturally love doing it!
We're customer focused
We don't turn down the volume on our enthusiasm, creativity or joy, we simply power it up because we're built that way and… it attracts and creates happy people and for us, that's utterly irresistible and satisfying.
We solve problems not because 'the boss' said to do it and not because our contract says we 'have to do it' but because we want to.
It matters to us. We care.
We're sustaining and always improving our service at SABA Island Properties because… we love what we do!
As affiliates with R365 / Christie's International Real Estate we know that Saba is getting wider exposure… it's becoming better known in the USA, Canada and Europe.
Here's one story we're proud to share because it illustrates the sincere privilege we feel to serve people and guests and to make a difference.
♦        ♦        ♦
"In early August 2015, we held our wedding at Haiku House on Saba. Haiku House property managers, Michael and Albert were very helpful in all aspects of our planning and preparations for the event.
Upon booking the property, we received  a very nice and detailed information packet about the property but also with all of the "need to know" info on the entire island. We had a million questions and urgent needs with everything from finding a minister to finding a way to dry clean the wedding dress, and Michael and Albert supported us offering suggestions and pointing us in the right direction.
Upon our arrival Michael and Albert welcomed us warmly and took time introducing us to Haiku House and its many amenities, making sure that we were totally comfortable with everything from lighting and sound systems to internet and taxi services, and letting us know that they were available anytime we needed anything. It's hard to explain how nice it was knowing that we could pick up the phone and have a "lifeline" anytime it might be needed. 
After booking, they asked if we wanted some food upon arrival since we were arriving on a Sunday… but we never got back to them. When we arrived they had bought, bread and cheese and wine, eggs, bacon, orange juice, tons of snacks, and more. We were famished and had a very nice welcome breakfast. As we had arrived early, the cleaning crew was still there and one lady offered to make breakfast for us, and we declined, but then she insisted on cleaning up our dishes and mess!
Haiku House is a beautiful and elegant property inside and out and is pre-loaded with everything you need for a great quiet stay. It was a perfect venue for our wedding and was well worth the price… friends and family attending agreed that it was a beautiful and serene property.
Prior to departure, we were looking for an Island keepsake gift to give our wedding guests. We had previously searched everything on line and found nothing and while on the island we never found anything quite right, but at the last minute, we asked Michael. He made a call and then called us back. We ended up at the dive shop and got some beautiful and reasonably priced Saba beach towels for all of our guests.
We want to thank Michael & Albert of SABA Island Properties for their warm and professional help with our wonderful vacation wedding. The memories will stay with us for the rest of our lives."
♦   ♦
Andy Beam & Amber Welsh
Amber and Andy reside in Houston, Texas. Andy is a Chemical Engineer working in Saudi Arabia as Commissioning & Startup Manager at Sadara Chemical, a joint venture of Dow Chemical Company and Saudi Aramco.  Amber works for Innovative Alternatives in Houston, TX, a non-profit organization supporting employee training and wellness, healing and direction for individuals and families facing tragic and/or life changing events.
---
Albert & Michael – SABA Island Properties
Saba (+599) 416 . 2777 / USA +1 . 631 . 604 . 4435 / Skype: saba.island.properties
Emails:  Albert@sabaislandproperties.com  or  Michael@sabaislandproperties.com