SABA Island Properties ~ Albert & Michael – 3 Words 2 People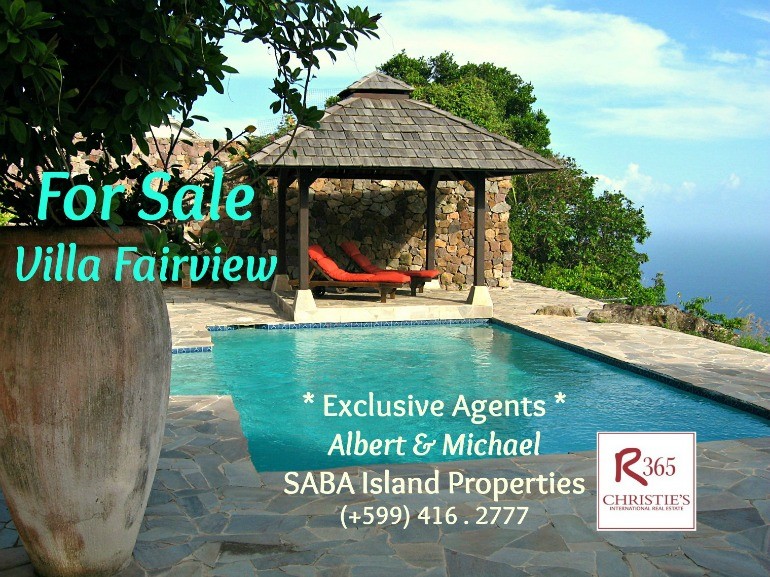 – SABA Island Properties —
3 simple words
Unpretentious
Easy to remember and to find our website
–

SABA Island Properties

– owned and operated by 2 people — Albert & Michael
No confusion with our brand of real estate:
Turquoise blue is our advertising brand color
It's on our property signs and business cards
Our 

New Shop and Listings

in Windwardside at Swinging Doors
Published articles about our company
Our real estate

Blog

Facebook postings
E-mail announcements
What About Brand Equity?
It's a marketing term — "Describing the value of having a well-known brand name."
Like Campbell's Soup — Coco-Cola — Kleenex — Amazon — Cheerios — Google.
These brands make a company memorable, easy to recognize, with superior quality and reliability.
Some companies try to be Cola-Cola but they're not. Others put Kleenex on a generic box of tissue and while it may cost less and be OK, it's not the real thing. It's an imitation. Some people don't care but others are willing to pay extra for the real brand and go with it exclusively.
SABA Island Properties is our original brand name and our clients have a positive experience with our brand offerings:
Rentals and Sales
Land and Homes
Renovations
Interior Design
New Construction
Property Management
Landscaping
Consulting
SABA Island Properties brand is becoming known and recognizable for trust and quality.
With sales and reviews growing it says we have something better to offer than the 'lesser known generic brands'.
Take a look at this wonderful endorsement from — Hans & Yvonne Geijtenbeek – Amsterdam, Netherlands & Saba — See why they chose to work exclusively with us as real estate agents for their home.
♦  ♦
"Yvonne and I are the owners of Villa Fairview on Saba. We know Michael and Albert for a couple of years
as very warm and involved persons. They are extremely accurate and professional in their work.
As a past real estate agent in Amsterdam I know that they are highly reliable and experienced in the
real estate business. They know what they are talking about.
Unfortunately you can't say that of a lot of real estate agents in the world.
Albert and Michael of SABA Island Properties are a welcomed improvement for Saba. The Best!
♦     ♦     ♦
It's our intention for every client to have an awesome customer experience.
One they'll talk about for a lifetime.
3 words 2 people — SABA Island Properties — Albert & Michael
♦  ♦
Saba (+599) 416 . 2777 / USA +1 631 . 604 . 4435 / Skype: saba.island.properties
Emails:  Albert@sabaislandproperties.com  or  Michael@sabaislandproperties.com