Saba Has Status – Albert & Michael – Saba Island Properties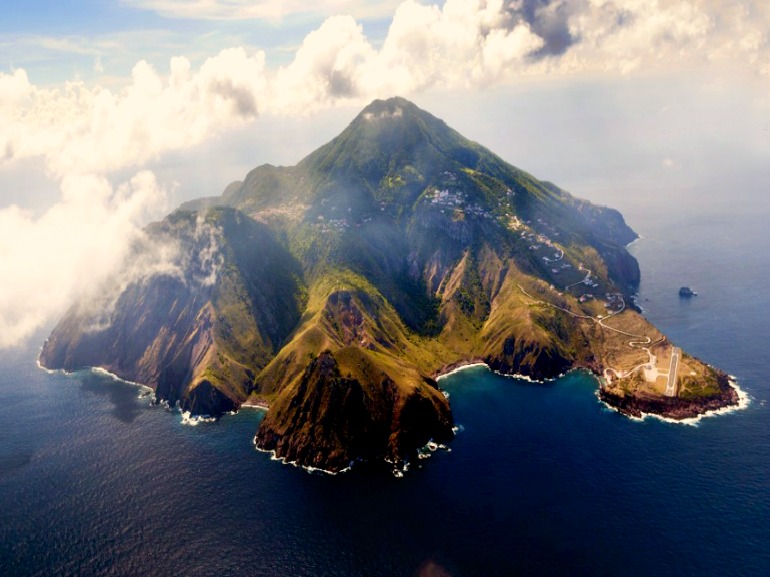 Have you been to Saba?
Experience safety – beauty – peace – cleanliness – gorgeous climate – hiking – diving+++
Safety is first. It's what people most want – to feel the earth they stand on, the home they live in is secure for them, their family, and their friends.
Community

and hospitality are next. Trust. The freedom to live as you please without fear of discrimination. The universal desire for respect, dignity, significance, connection, fitting in, and counting on others.
The quality of life is superb for – relaxation lovers – nature worshippers – conservation leaders – artists.
Saba is a compact Caribbean Island, and many things about it will never change to ruin its unique allure – charm – elegance.
There is one airport, and it will not get bigger. (15 minutes flight from St. Maarten on Winair with a surprise landing.) Also, the ability to hire charter flights and helicopters.
If you like to travel by water taxi, there are a couple of ferries – The Makana and The Edge (90 minutes each).
There is land to purchase and build your dream home or business – brand new private luxury homes with breathtaking views of the sea and hills – condominiums – timeshares – new hotels – quality smaller villa projects – plenty of possibilities for your needs when visiting for 3 days – 2 weeks – 1 month or more – or choose to live here full or part-time.
Saba – "The Unspoiled Queen"

– is a well-kept secret

– unknown for the right reasons, and the people who live and work here are the most fortunate in the world. Will you become a

Saba insider

or remain an outsider, out of touch with what is in demand today for living your best life.
We thrive on the uniqueness of Saba, the lack of crowds, and the relentless lush and dramatic nature with the island's fierce desire to protect its marine life, reefs, and tropical jungle.
A quality

Saba Island Lifestyle

is something people search for worldwide and often do not find. It's here on Saba. Come and decide for yourself. We happen to love the fact it is not for everyone.
All of this creates positive tension for people. Tension is not something to avoid – researching the island, learning about a new place to visit, an adventure, curiosity, possibilities, and change. It's appealing for the right traveler who will visit Saba and see its potential immediately – not waiting to invest – and choosing to become a Saba resident – an early adapter – emotionally and culturally enrolled in the journey of living a magnificent life.
Once, people were happy with St. Barths – Bonaire – Anguilla – St. Tropez – Ibiza – until they became too crowded and expensive.
Saba is a brand status and a significant choice people desire to be affiliated with in any way.
Visiting Saba has status.
Owning property on Saba has status.
Building your dream home on Saba has status.
Running a business on Saba has status.
Living on Saba part or full-time has status.
♦  ♦  ♦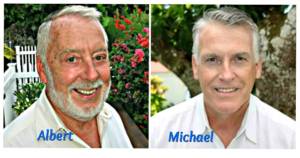 Saba  (+599) – 416 – 2777
Emails:  Albert@sabaislandproperties.com  or  Michael@sabaislandproperties.com
Read Why People Choose to Work with Us
♦
Michael's writing is published at Arianna Huffington's – Thrive Global, The Huffington Post,
Medium, Maria Shriver's Website, LinkedIn, Michael Port, The Fordyce Letter, Mélange Magazine and others.
Along with this international monthly Blog Michael publishes Daily on his coaching website – Commit2Change