Saba Grounds You – Albert & Michael – Saba Island Properties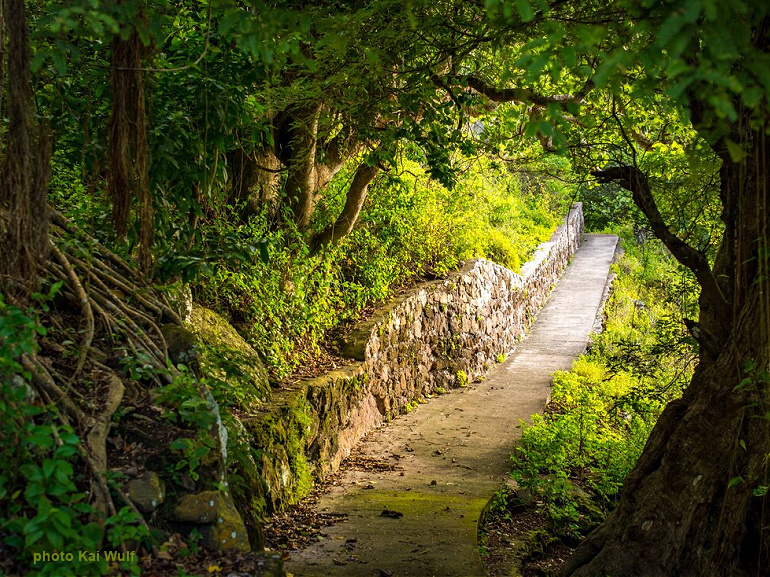 And… what beautiful grounding it is!
There is no other place like Saba in the Caribbean.
Saba offers a quality of life that stuns many people who first visit and wonder why they have never heard of this remarkable island paradise. Then they keep coming back for more Saba and wisely invest by regularly booking in their favorite hotel and room, renting a cottage or villa, and even purchasing land or home so they can live here full or part-time. That's seriously grounded!
Saba's land and scenery are magnificent and one of the big attractions for people who love nature – hiking – diving – bird watching –
and the luxury of relaxing in peace and joy. Doesn't everything seem better, grounded, when you're close to nature?
Many people say to us – "I feel at home on Saba. Like I've lived here a long time." That's grounded!
Saba is an inspirational and romantic place for creatives, photographers, writers, musicians, dancers, web designers, painters, exercise and yoga enthusiasts, environmentalists, entrepreneurs, people looking to retire or reinventing themselves.
As real estate brokers, we're privileged to witness people falling in love with Saba, rejuvenating, releasing stress and fear, especially from
the emotional and physical strain of this long pandemic.
People seem to trust the world more when they come to Saba. The beauty and friendly people encourage it. Grounded!
Saba brings out immense gratitude in people because they value the ordinary things in life that matter – not feeling so vulnerable but
well-balanced and sensible. Grounded!
When you feel present in your body and connected to the world, you're grounded – calm and centered and not controlled by the events of the outside world even while significant change and concern is going on in Afghanistan and the Middle East and the politics and cultural differences of the United States.
Our real estate sales are still going up. People call and email us often about homes and land we're selling and set dates to visit Saba and look at properties. They have dreams and plans to fulfill because life is more precious than it ever has been.
There are changes in life and work that people are looking for now and in the near future. Some are relocating, and others are taking breaks from work – what we call taking a Sababbatical to reset themselves, looking to do work they love – work that will make a difference
in people's lives.
One advantage of the pandemic is that people like working remotely and do it with great ease and success. One more fact for feeling grounded, connected, and present all around the world.
Saba is proud of setting world standards to be safe from covid – leading and protecting the island with generous and tough care. That kind of commitment and trust – living in safety and beauty – is why people feel grounded on Saba.
♦  ♦
Saba (+599) 416 – 2777
Emails:  Albert@sabaislandproperties.com  or  Michael@sabaislandproperties.com
Michael's writing is published at Arianna Huffington's – Thrive Global, The Huffington Post,
Medium, Maria Shriver's Website, LinkedIn, Michael Port, The Fordyce Letter, Mélange Magazine and others.
Along with this international monthly Blog Michael publishes daily on his coaching website – Commit2Change.