Saba – A Top Investment – Albert & Michael – Saba Island Properties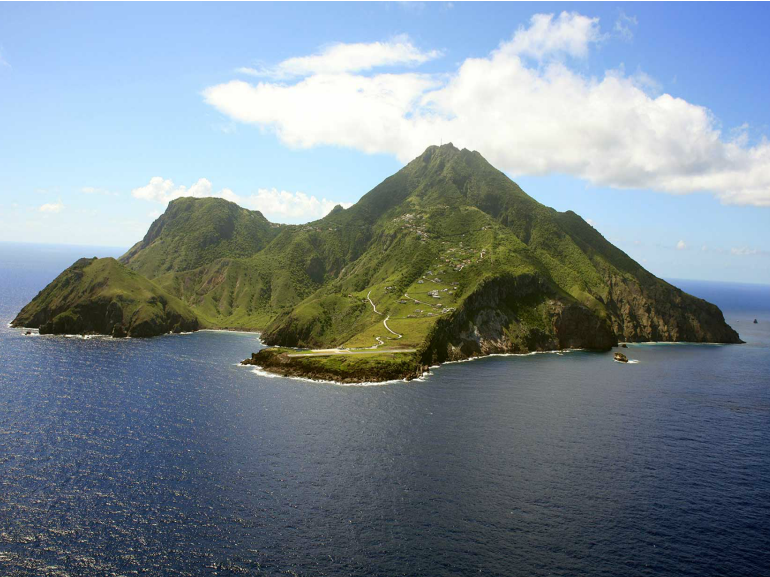 People invest in the Caribbean Island of Saba for two reasons:
One – the real estate opportunities are brilliant.
Two – the quality of life is highly beneficial to their physical and mental well-being. A life without relentless stress helps you return to
what matters most – your health and happiness.
> Real estate is one sure way to beat inflation sensibly.
> If you invest in properties to rent, they will appreciate and create cash flow all year round.
> Renting to someone helps you maintain your home and pay your taxes and bills.
> With the right property, you can subdivide it and add more houses.
> Real estate is less vulnerable than the fluctuations of the stock market.
> Why let money depreciate in a bank when you can put it to work to build a sustainable, usable asset?
> There are also tax benefits on your property investments.
> People need places to live, and rental homes are in demand in Saba for medical students and teachers at Saba University School of Medicine and contract workers and their families relocating to Saba.
> Saba is a haven to escape to full or part-time – paradise – your Caribbean island.
> Saba is pretty unknown, making Saba exclusive – pristine – prime for curious investors.
> There's nothing like Saba in the Caribbean. Unique. SUPERB.
> Nature is incredible – surrounding you with stunning, lush green, spellbinding scenery.
>  Saba's not crowded with gazillions of tourists and gigantic cruise ships.
> It's safe for you, your family, and your friends.
> People are friendly and helpful.
> Saba is compact – 5 miles long and about 1,800 people.
> Excellent grocery stores and restaurants.
> Top-notch hotels, private cottages, and villas to rent.
> World-class diving, hiking, and the personal choice to chill out and Do Nothing But Relax.
> Beautiful climate.
> Private.
> Clean.
> Easy to get to.
We meet people from around the world who are earnest in knowing what it's like to live on Saba, and as ex-pats, who moved here from New York City 12 years ago and run our own real estate company, we're well qualified to tell people the truth about life on Saba – purchasing and owning property – renting – moving – opening a business – taxes – healthcare – banking – residency+++
We invested in Saba because we believe in it.
We loved Saba from the moment we stepped on the island.
Saba met many of our needs for a new lifestyle choice.
We bought land.
We renovated a home.
Purchased another home for additional income as a rental property.
Opened a real estate business because there was a critical need.
We continue to invest in many creative ways, especially as Saba grows with a new harbor in its future and land options for homes and businesses.
The long-term returns for investing in Saba are exceptional.
♦  ♦  ♦
Here are four people we respect on the subject of real estate investment:
American financier Russell Sage:
"Real estate is an imperishable asset, ever increasing in value.
It is the most solid security that human ingenuity has devised.
It is the basis for all security and about the only indestructible security."
American playwright, actor, and director Sam Shepard:
"Everyone wants a piece of land. It's the only sure investment;
it can never depreciate like a car or washing machine.
Land will double its value in ten years. In less than that. Land is going up every day. "
Andrew Carnegie – industrialist and philanthropist:
"90% percent of all millionaires become so through owning real estate.
More money has been made in real estate than in all industrial investments combined.
The wise young man or wage earner of today invests his money in real estate."
Franklin D. Roosevelt – FDR – 32nd President of the United States:
"Real estate cannot be lost or stolen, nor can it be carried away.
Purchased with common sense, paid for in full, and managed with reasonable care,
it is about the safest investment in the world."
♦  ♦
You must invest in a trip to Saba and see what we're talking about – See the potential in Saba.
We think you'll be thrilled you discovered Saba.
♦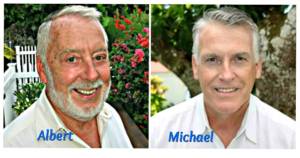 Saba (+599) 416 – 2777
Emails:  Albert@sabaislandproperties.com  or  Michael@sabaislandproperties.com
Read More about Our Value to Investors on Saba
♦  ♦
Michael's writing is published at Arianna Huffington's – Thrive Global, The Huffington Post,
Medium, Maria Shriver's Website, LinkedIn, Michael Port, The Fordyce Letter, Mélange Magazine and others.
Along with this international monthly Blog Michael publishes Daily on his coaching website – Commit2Change.