Windsong Lot – Sold – Albert & Michael *Exclusive Agents* – Saba Island Properties
Windsong Lot – Sold
(Flat Point District)

♦
4,134 Square Meters of Natural Saban Land

♦
---
---
 Here's the seller's description of this choice piece of land:
"Next to Windsong Villa is one of the most breathtaking parcels of land in the entire Caribbean. It's gigantic by Saban standards and
recently surveyed at 4,134 square meters (more than one acre). Although portions of our Windsong Lot are steep, which is common on Saba, an accessible homesite has been identified by a reliable local builder. 
Expansive Caribbean waterfront and Saban mountain views
Easy, scenic walk to the airport – Beautiful Cove Bay Beach – and Dazzling Spring Bay

Property includes a shared right to

Windsong Villa's

off street parking area and




 rights to share the large grey water cistern under the parking area.
A popular website, Thrillist (featuring lists of the best of everything) picked Saba as one of, "The 12 Best Islands You've Never Heard Of."
This is not surprising to anyone who has ever been to Saba but the thing that caught our eye was the photo they used to promote Saba as one of the "best" islands from around the entire world… taken right across our special parcel of land.
Yes. This is the actual picture and Yes… this is your view!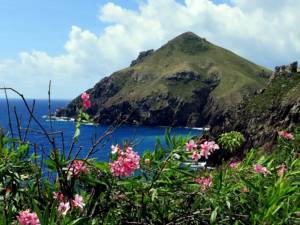 Years ago, the island placed four benches (two in remote locations) signifying special spots to rest and enjoy the splendid views and gorgeous climate of Saba. One of them is across the road from our Windsong Lot of land."
Come and see for yourself. Stand on the land and feel the emotional impact of Saba. Next door is Windsong Villa a highly successful example of the beautiful home you can build on this magnificent piece of Caribbean paradise.
Perhaps you should buy Windsong Villa too and expand the possibilities of living your Caribbean dream. 
What machinations and opportunities Windsong Lot offers you.
♦  ♦  ♦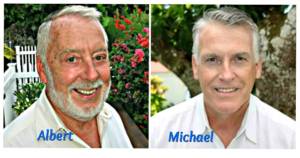 Saba (+599) 416 . 2777 
Emails:  Albert@sabaislandproperties.com  or  Michael@sabaislandproperties.com
Read How Other People Have Benefitted From Our Work