Haiku House – Exquisite Vacation Rental – Albert & Michael – Saba Island Properties
Bedrooms: 3 Bathrooms: 3
~ An Exquisite Villa For Rent ~
Based on the principles of Haiku (a form of Japanese poetry – focusing on peace, tranquility and harmony and the relationship between nature and man) Haiku House is an exclusive, modern Rental Property on Saba — a post and beam architectural redwood design of a
Japanese 16th century villa plan presenting the simple elegance of a Shinto shrine.
Haiku House is softly bleached into a grey silvery finish by the trade winds and warm Caribbean sun. It's natural look is at one with the landscape of Saba… warmly embraced by the lush, green hills, brilliant sunshine and leagues of Wedgwood blue sea.
Instantly you feel at home at Haiku — arriving at its generous entrance foyer of wood, glass and white modern furnishings — an eye catching infinity pool opens up to striking views of the town below — twin mountain peaks and — the beautiful Caribbean Ocean stretching out wide in between.
~ Saba is above, below and all around you at Haiku House ~
~ The Privacy is Exceptional ~
♦   ♦   ♦
– 3,500 sq. feet of open living space with all of the latest modern amenities in bathrooms and kitchen refinements
– Comfortably accommodates six (6) people
– Spacious Living / Dining / Kitchen plan with gorgeous views of the Caribbean Ocean and mountains
– SieMatic modern kitchen
– Master bedroom / air conditioned / private bath
– Two (2) guest bedrooms / air conditioned / two (2) private baths
– Library / Office 
– Infinity pool
Why not vacation on a beautiful Caribbean island and truly live…




in comfort, elegance, peace and joyful luxury every single day.
 Haiku House enables you to profoundly and effortlessly connect with

nature

and then…
reconnect with yourself. 
(Haiku House is located on Troy Hill —
one of the most desirable residential areas on Saba
♦   ♦   ♦
– Haiku House Rental Rates 2023-
* High Season — January 8–> April 16
$950 USD per night (minimum stay 4 nights) or
$5,700 USD per week

*Low Season — April 17 –> December 16
$750 USD per night (minimum stay 3 nights) or
$4,500 USD per week
*Christmas / New Year — December 17, 2022 –> January 7, 2023
$7,000 USD per week (minimum stay 7 nights)
(all prices include taxes)
♦
– TV + Audio System – Internet WiFi (ADSL) –

– No Smoking –
– Pets Not Allowed –
– We Do Not Host Events or Large Parties –
– Cancellation Policy –

*If greater than 120 days prior to arrival date = full refund
*If between 90 and 120 days prior to arrival date refund is less 25% of the total rent
*If between 45 and 90 days prior to arrival date refund is less 50% of the total rent
*If less than 45 days prior to arrival date = no refund
♦ 

 ♦ 

 ♦
Please Call Albert & Michael –

SABA

Island Properties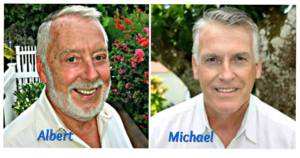 Email:  Albert@SabaIslandProperties.com  or  Michael@SabaIslandProperties.com
[Haiku House is also FOR SALE – Please visit 'Properties Page' for additional details]
(Please click on link above for details)
♦  ♦