Emory's Cottage – SOLD – Albert & Michael *Exclusive Agents* – Saba Island Properties
 A Magical Spot!
All the way at the top of Upper Hell's Gate, very near Sandy Cruz trail, Emory's Cottage welcomes you.
♦ 1,660 feet above sea level this special cottage is happily nestled in the curve of the Saban hillside with total privacy…
nearly undetected by any passersby.
"When you open the gate and begin to walk down the curved stone garden steps you're immediately immersed in the tranquility of this rustic and stunning location. Soothing… calm… free of commotion… a sweet place with lots of charm.
We love the open, almost uncharted land surrounding Emory's Cottage. It's one of the most idyllic spots on earth.
And if you're a gardener, well… this is the place to dive into nature and create to your hearts content!" – Albert & Michael
---
---
♦ One Bedroom
♦ One Bath
♦ Work shed underneath the house
♦ Private off street, stone wall parking area
♦ Beautiful ocean views of St. Barths and St. Martin
♦ 885 square meters of land allows for further expansion and possible pool
When we talked to the owner he was so kind to share his personal feelings about his home:
"I use the home as a winter escape. It's quiet. Secluded. Safe! It's extremely well located against future building intrusion by island developers. I specifically chose Upper Hell's Gate for its spectacular ocean views and quietness. My favorite times of day are early morning, fresh and clean… and late night star gazing. Both so beautiful! The property is comforted by caressing breezes and warm temperatures — cool, comfortable mornings and nights are the everyday norm. I pictured my future life to be totally relaxing and thankfully distant from cares and winter snow. Saba is the safest, least spoiled and cleanest of ALL the Caribbean islands. It's a great investment!!!!
And… if you need more let Albert & Michael of Saba Island Properties oversee your renovation plan."
Look no further! Let your creativity bring you right here and
just fall into the casual allure and hush of Emory's Cottage.
♦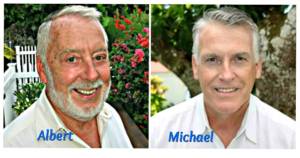 Saba (+599) . 416 . 2777 
Emails: Albert@sabaislandproperties.com  or  Michael@sabaislandproperties.com