'A Quiet Place' – Windwardside Land – SOLD! – Albert & Michael – Saba Island Properties
Lot Area: 1,253 square meters
 Beautiful – Natural – Scenic – Windwardside Land SOLD!
A Quiet Place — Isn't that what we're all looking for in the world?
A place to call home.
A

lifestyle

of living well, peaceful, happy.
The Property is Unmatched:
1,253 square meters of sloping, woody, undisturbed land
High above Windwardside Village
Generous land that inspires admiration and awe
Set right into the greatness of Mount Scenery
Road Access (only on Mount Road)
Side to side Caribbean sea and Saban hillside views all around
♦  ♦
The owner shared his grateful story with us:
"It's a very quiet place. A great piece of Saba land.
I especially like the morning… drinking my coffee… quiet, still, close to the center of Windwardside.
Beautiful nature… the ocean on two sides… the mountain and friendly people.
You don't need much to have a happy life.
I want the future owners to realize that Saba is a very beautiful piece of the world."
♦
It's a sumptuous piece of land.
Surrounded by

simple, abundant joys of nature.



What a chance it is for you to build your future and live out your dreams right here on Saba.
The mountain and sea and sky are calling you!
We're truly thankful and excited to represent this property.
(Please note: There is no access from Windwardside Village for this property. 
* There is no public path or stairs to reach this property*
The only access is on Mountain Road)
♦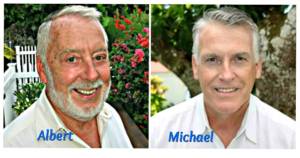 ♦  ♦
Saba (+599) 416 . 2777 
Emails: 

Albert@sabaislandproperties.com  or  Michael@sabaislandproperties.com