People Like Us Do Things Like This – Albert & Michael – Saba Island Properties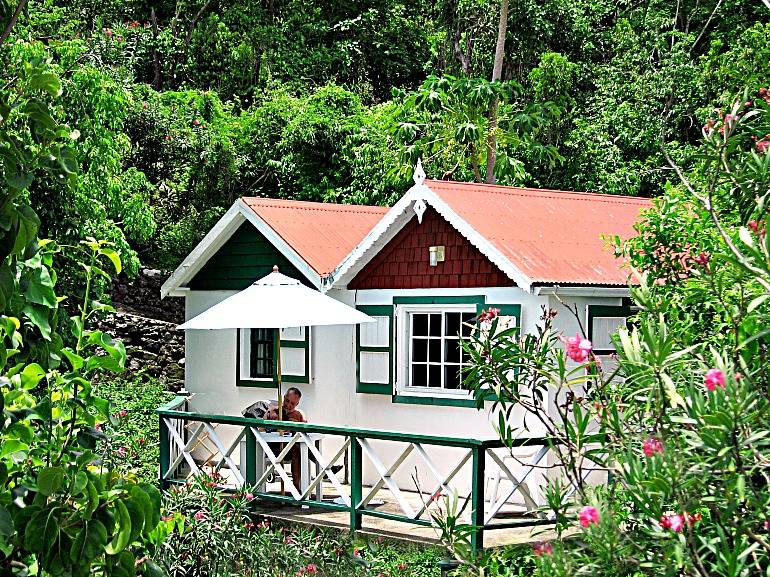 "I learned the power of these 7 words — People like us do things like this — from Seth Godin taking his course The Marketing Seminar.
It changed the way I see and connect with people, how to do work in real estate I'm proud of and how to make a difference by having genuine care about people and properties and not just posting a generic listing." – Michael
What's fascinating about people like us?
We all have a deep desire to connect with other people, places, ideas, behaviors, all kinds of things from telephones to personal wellness.
We make choices about what we like and dislike. Choices about how we're the same and different from the groups of people we engage with (friends, strangers, business owners, divers, hikers, environmentalists, doctors, classmates, politicians, teachers, artists).
People like us do things like this. We notice new things right away and we talk about them, face to face, and on all forms of social media. So the 'Yes… we like it' or 'No… not for me' gets around fast.
When marketing real estate on a small and incredibly beautiful Caribbean island, it's vital for us to connect with the right people by understanding what they think and truly want and then, to also connect with the people around them (in their tribes) who may be searching for a home and culture like Saba, even if it's a hotel or rental property for just a week. People like us do things like this.
Who are the people like us?
What are the things they like?
What do they dream about?
What might they be afraid of?
What makes them feel they belong in a place and are respected?
How can we serve them and create the change they are seeking?
We were New Yorkers but we wanted change
Albert and I lived and worked in New York City for 40 years and still we wanted a better quality of life. We wanted to get away from winter, to stop paying high taxes, stop being drained, stressed, overworked and just to slow down. We started searching for a new place to live; a good climate, no crowds, peace, convenience, comfort and something to fit our budget. (Some of the basic human needs we had.)
We looked into Morocco, Azores, Costa Brava, Malta, St. Martin, St. Barths, Maldives, Guadalupe, Panama, Costa Rica and Saba. People like us do things like this. We do our homework to find exactly what we want. Saba was the change we were looking for.
Safe
Clean
Affordable
Easy to get to
A great place to retire
Not a tourist trap with bumper to bumper people
No gargantuan cruise ships parked side by side by side in the harbor
No crowded beaches, casinos or loud night life
Good services, groceries, restaurants, hotels
Warm and a gorgeous setting
Friendly people
Awareness can change people for the better
We bought property on our first visit to Saba because people like us do things like this… we take action and create what we want as fast as possible. We just loved the climate and culture of this special place. We sold our home, closed a business and moved our treasured pet and belongings to Saba and began living an amazing, happy life.
Then we opened a real estate business because people like us are active and we like to give back… helping other people like us to be aware of Saba and feel at home. Teaching them what we, as expats, have learned in our 6 years here (from taxes to health benefits to becoming a resident).
Successful marketing is not about spamming the world aimlessly with ads hoping someone will notice you but going out to find the other people like us, gaining their permission and trust and having empathy by thinking deeply about who they are, how they think and see the world, what they long for, dream about, hunger for. Yes! Our work is that emotional, intellectual and personal because… people like us believe that caring is what other people deserve.
The doors are open for an exclusive way of life
We're so grateful to be working in real estate and to have Saba as our home and… our product to promote with reverence and rapture.
People like us celebrate Saba. The island, lifestyle and inherent beauty sells itself.  We're just here as guides and teachers for you.
Either Saba is right for you or it's not.
We're not insisting that people think like us. Not looking for the masses to pour in. Not looking to change Saba and its exclusivity but, to spread the word that Saba exists so other people like us can experience its magic, abundance and possibilities for a week or… a lifetime.
♦
"At the heart of the exclusive organization is a simple truth: All the members are people like us."
– Seth Godin –
♦   ♦   ♦
Saba (+599) 416 . 2777 / USA +1 . 631 . 604 . 4435 / Skype: saba.island.properties
Emails:  Albert@sabaislandproperties.com  or  Michael@sabaislandproperties.com
*Expats who are passionate about Saba*