Our Extreme Gratitude – Albert & Michael – SABA Island Properties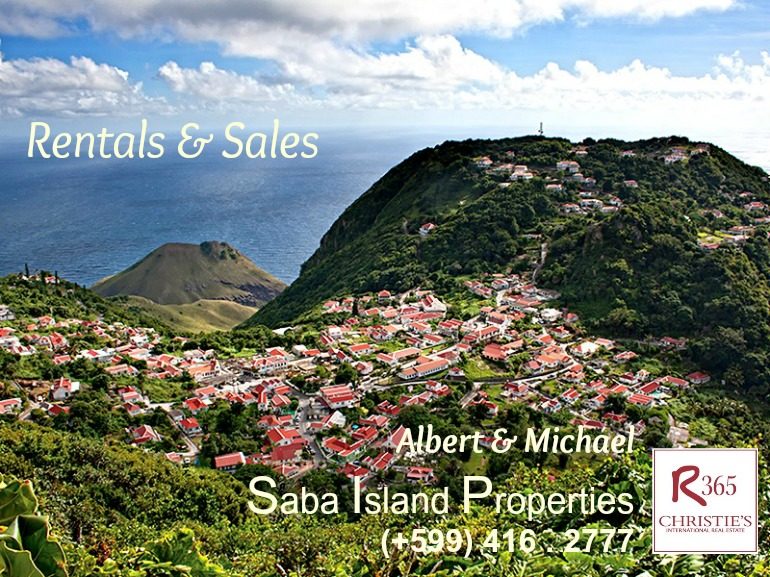 Many good things have happened to Albert & Michael at
Saba Island Properties


and it makes for abundant gratitude.

We thank our clients, the people of Saba and others around the world who support and trust the work we do in real estate. They've given us their invaluable advice, knowledge and insight about business, pricing, local customs, history and laws… as well as entrusting their properties to us to care for and sell. All of their kindness and warmth we treasure. We do not take our gratitude for granted!
Here are some of the properties we're so proud to have sold – Businesses – Homes – Land:
2. Ecolodge – The Environmental Hotel at the rainforest on Mt. Scenery
3. Saba Deep – Fort Bay – Dive Business + Restaurant + Building
9. The Mountain – Upper Hell's Gate land
As you can see… diverse, important, positive change and growth is happening.
SABA Island Properties is turning into the kind of magical business we dreamed of and much more:
Property Management

Rentals

Design and Renovation Work

Landscaping

New Construction

Relocation

Consulting
We're agents of vision. Agents for change.

Agents communicating with people 

and…
we're growing all the time.
Real estate sales are not about luck. You need awareness and insight to sell.  It's wonderful, demanding work learning about the properties you represent — knowing them inside and out, their assets and possible drawbacks. Searching for the right customer — screening people — keenly listening to what a person wants and trusting your gut instinct when you suggest land or homes. It's being patient, understanding, following up, building relationships and having integrity throughout the entire sales process and, afterwards too.
We don't just want to make the sale, we want to be remembered, to help others, to uplift people as they think about buying or selling property, to care more, give a hand, create and look for opportunities, to do great work, to matter, keep our promises, be generous, innovative, aware, available, direct and truthful, to choose our customers, offer quality service, expand, take risks and do all we can to care for and promote Saba.
The best words we can use to express our extreme gratitude are — THANK YOU!
♦
Albert + Michael

–

SABA Island Properties
♦ ♦
Saba (+599) 416 . 2777 / USA +1 . 631 . 604 . 4435 / Skype: saba.island.properties
Emails:  Albert@sabaislandpropeties.com  or  Michael@sabaislandproperties.com