Living Life Now! – Albert & Michael – Saba Island Properties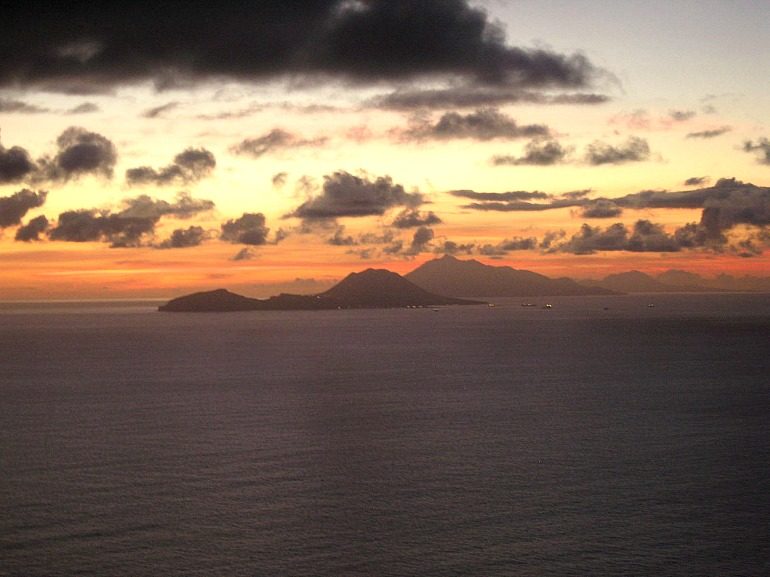 Even while there is a lot of stillness on Saba, with people living and working at home, some businesses temporarily closed and turmoil about the corona outbreak, on April 1st, we welcomed a man and his wife to a new home, here on the island (meaningful that it was the 1st ).
It made for grand gratitude to get the house ready – having it cleaned, fresh sheets and towels put out, cabinets, drawers and closets organized, windows washed and opened, cushions out, umbrellas up on a brilliant Saba day, cut flowers from the yard in a vase, internet running, a bottle of champagne, two glasses and a 'welcome home' note.
Lots of caring details in the service we offer to others, uncompromising and distinctive in our standards and at the center of who we are as property managers and people who really care. It's what we stand for and love doing.
Empathy

and process.
Connecting with people and doing our job.
A model we hope spreads and helps others to feel they too can serve and thrive.
And then… seeing him drive in at 3 pm, get out of his car and be so happy! It was difficult not to shake hands and be close at this time of celebration and safe distancing.
He said, "My dad passed away 8 years ago today and he would be so proud of me living here and the work I do. He always told me to live life now! Not to wait or delay achieving what you want."
We were honored and moved hearing this tribute as we showed him around.
This is one of those surprising dichotomies of life to try to make sense of. Something beautiful, rather normal and familiar and moving –
that runs right alongside extreme world circumstances that shake us up, with the presence of covid-19.
We know how important home is to people. Where you live and how it makes you feel is vital to your entire well being – your happiness – safety – comfort – the location and surroundings, especially here on Saba, where you're an intricate part of the immense gift of nature.
As a real estate agent and Life Coach, Michael describes it this way:
"Finding a home in this world – a place where you belong – feel safe and respected –
is directly related to how you want to feel about your self –
being at home with who you truly are. For me the two are inseparable!"
♦  ♦
Emails:  Albert@sabaislandproperties.com  or  Michael@sabaislandproperties.com