Integrity – Trust – Service – Albert & Michael – Saba Island Properties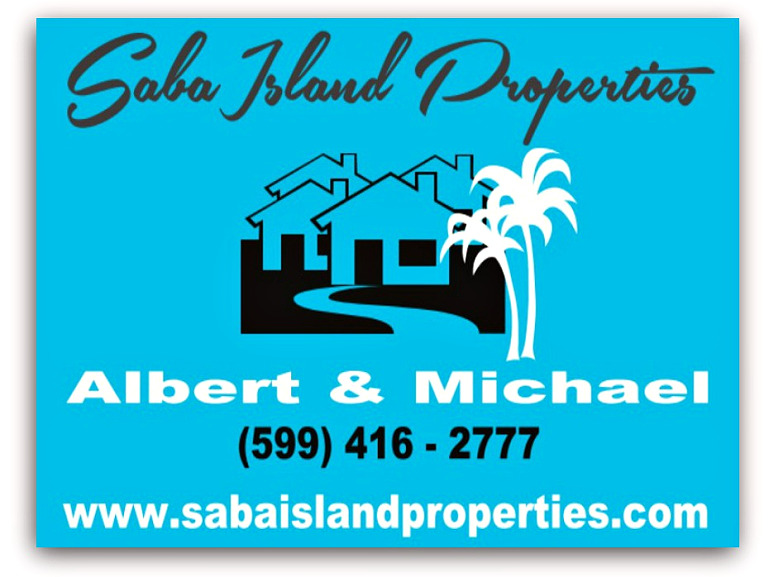 Saba Island Properties doesn't exist just to rent villas and cottages and sell land, homes, and businesses.
Selling real estate is the opportunity for us to make a difference for our customers – who are other people (like you and us) – humanity – and to make a difference for people who work with us, helping them become what they seek. The work we do isn't for us. It's for somebody else.
We're a business, our doors are open, but it doesn't mean we must work with everyone. And we don't. It's an important choice who we are affiliated with. Integrity – Trust – Service – are the three vital criteria for us.
What message does it send to people if you work with unethical people, bullies, mediocre amateurs or hobbyists?
If you choose this, it's a mistake that will harm your business and reputation to hire any real estate agent who tells you they have buyers for your property. If they do, have them give you a deposit immediately with a notarized document of purchase. You have a right to meet the person and talk with them.
Check out the real estate agents listings – their sales record – store front – reputation. If they can't sell the properties they presently have what makes you think they have a buyer for you?
You only need one or two reputable real estate brokers to work with. Opening it to the mass real estate market is a waste of time – a desperate attitude.
Why have to learn from a mistake or have a regret when you can be smart and work with honorable people from the beginning? People who are loyal and tell you the truth even when you don't like hearing the truth. People with track records, who work daily promoting their business and understand the market.
Things do not sell fast on Saba. And, If you value your project go with professionals. They bring insight and reputation to the work.
Professionals

will not sacrifice the expertise and authority they worked hard to establish with silence and insincere agreement to go along with a plan. That's the hard and true work of a professional. So you can either enroll in the journey with them or make  the choice to stand aside.
Quality service is a crucial daily goal for us. When quality service is met and surpassed (not just talked about), it encourages people to return to us and refer others, which helps our business thrive. (

Check out our endorsements.

)
We also consistently connect with other real estate brokers to spread the word about Saba and help us sell properties.
Recently, we had two different experiences with real estate brokers that impacted us.
One was not forthcoming. Not honest – hidden – deceptive in deleting emails as they sent them – tried to go around us directly to the property owner. They were only interested in how much money they would make and asked that question repeatedly.
The other broker was friendly – open – engaging – flexible – direct – truthful – and professional.
We received a legitimate co-broking contract immediately.
Which person would you prefer to work with?
Real estate brokers are on the front lines of sales and service. 
We are our marketers.
We are our brand.
We build trust – comfort – safety.
In any business, service has a strategic purpose – to make money – however, quality is what matters most to people and people do pay for that.
We don't trick people into a sale. We work to earn respect because people are significant to us, and we hope our service and integrity will make them want to work with us.
We study other companies and service leaders in various industries to learn from them. Here is one person we love:
"Service, for me, for us, is not a transactional act. It's not a trick we undertake to get people
to give us their money. Yes, of course, great service has strategic value.
Every day we go out with the belief that we need to re-earn our customer's trust and make it worthwhile for people to want to spend time and money with us. But really, service is a way of being in the world."
– Ari Weinzweig, Cofounder, Zingerman's
We (Albert & Michael) are involved in every detail of our work. It's a genuine commitment to caring and giving. Service is a daily way of living – moment to moment. We don't turn it on and off. It's our profound and happy choice. It's the way we choose to live and work.
Our best customer is Saba. We must take care of her always and in all ways.
♦  ♦
Saba (+599) – 416 – 2777
Emails:  Albert@sabaislandproperties.com  or  Michael@sabaislandproperties.com
Read Our Endorsements – See Why People Choose Us
♦
Michael's writing is published at Arianna Huffington's – Thrive Global, The Huffington Post,
Medium, Maria Shriver's Website, LinkedIn, Michael Port, The Fordyce Letter, Mélange Magazine and others.
Along with this international monthly Blog Michael publishes Daily on his coaching website – Commit2Change