Home and The Folks Who Live On the Hill… Albert & Michael – Saba Island Properties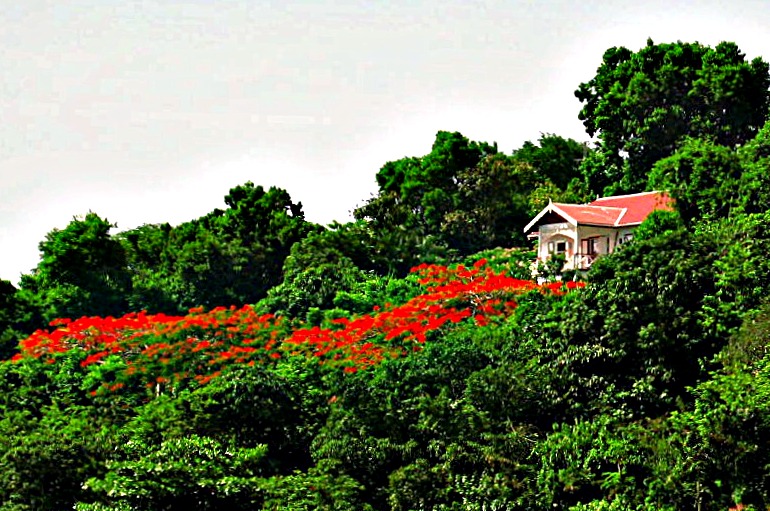 In our Caribbean real estate business – SABA Island Properties — the words *house and home* are spoken and thought about a lot!
Because we love music, they bring to mind many songs that express the feelings of home. Such as:
'I'll be Home for Christmas'… 'House of the Rising Sun'… 'Home On the Range'… 'Take Me Home, Country Road'… 'Our House'… 'Homeward Bound'… 'My Old Kentucky Home'… 'A House is Not a Home'.
We're big fans of Canadian jazz pianist, singer, song writer Diana Krall. She performs a version of, 'The Folks Who Live On The Hill', that is simply gorgeous. Deep, smooth, quiet, penetrating, intimate feeling just pours out of her rich, sexy contralto voice. BOY… is she at home with herself; one with her voice and connection to the piano keys. You know she's thinking and singing of someone special.
The music and words are by Jerome Kern and Oscar Hammerstein II and these particular lyrics make us think of Saba – the land, the homes, the people. "… Hilltop high… a cottage that two can fill… the folks who live on the hill."
Here are all the lyrics for you to relax and get lost in…
"Someday we'll build a home on a hilltop high,
You and I,
Shiny and new a cottage that two can fill.
And we'll be pleased to be called,
"The folks who live on the hill". 
Someday we may be adding a thing or two,
A wing or two.
We will make changes as any fam'ly will,
But we will always be called,
"The folks who live on the hill". 
Our veranda will command a view of meadows green,
The sort of view that seems to want to be seen.
And when the kids grow up and leave us,
We'll sit and look at the same old view,
Just we two. 
Darby and Joan who used to be Jack and Jill,
The folks who like to be called,
What they have always been called,
"The folks who live on the hill".
Here's a musical link to Diana Krall… Hope it works so you can be stirred and swept hearing her sing.
---
---
~ Come and visit us in our office on Booby Hill, Windwardside ~ Right between 'Shearwater' and 'Spyglass' on Booby Hill Point 
Saba (+599) . 416 . 2777 / USA +1 . 631 . 604 . 4435 / Skype: saba.island.properties
Emails:  Albert@sabaislandproperties.com  or  Michael@sabaislandproperties.com