Here's Our Promise – Albert & Michael – Saba Island Properties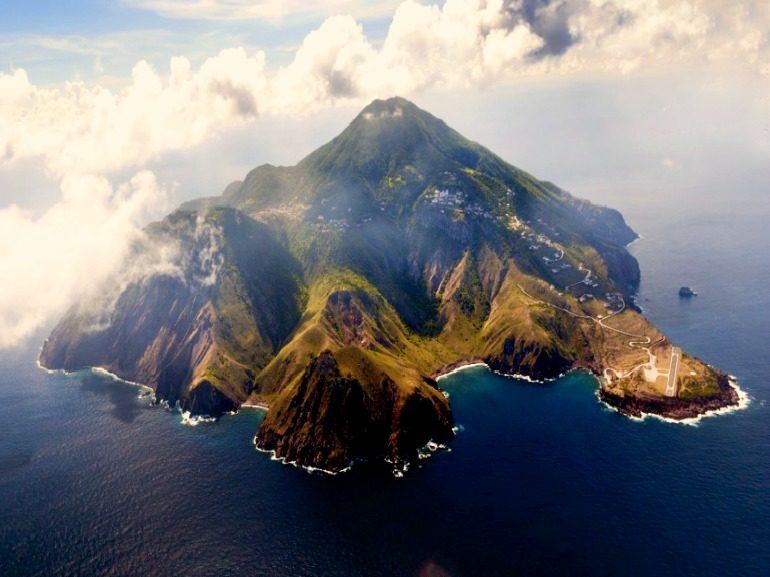 We promise to tell you the truth and give you the facts about living on Saba as no one else can
We're the only expat real estate company on Saba and that stands for something — our unique ability to help answer any questions you have, even to understand doubts or fears mixed in with your hopes and dreams, as you think about visiting Saba, investing or moving here. It's a magnificent life but… the biggest question is this – The Caribbean Island of Saba – Is It For You?
We moved here in 2011, from New York City, and we love it. So, we're able tell you what we've experienced first hand. The upside and down, pluses and minuses of living on a small and exquisite Caribbean island.
We know about:
Packing and moving our belongings, our treasured dog Tulla and fun Miata car here
Buying land
Renovating a home
Opening a business
Becoming residents
Medical and health benefits
Taxes
Opening a bank account and securing your finances
The cost of living
Unless you've actually gone through these things you don't know the facts, the time it takes, deadlines, paper work, processes as well as the unusual feelings and surprises you might and will experience.
We're delighted to assist you find your way. It's a great part of our work and… we may even give you a few more things to think about.
Again – Saba's just beautiful! For some it may seem too remote, small, not enough beaches or night life or things to do. That's what you'll want to discover for yourself when you visit Saba. It's a new adventure to see if Saba is a place you like visiting and something you want more of.
Many people embrace the change and leap to investing in property and actually moving here full or part time. Others take their time and that's perfectly fine too. The idea of living on a Caribbean island is ever so appealing, elite, an opportunity you don't want to miss. Saba is doable. Feasible. Within your power and budget. Saba offers you a superb quality of life. It's a place you can feel at home. It is our home.
We're not looking to change Saba
We like Saba the way it is and this remarkable place will change at its own rate. Yes. We want many more people to know Saba exists so they can enjoy it and all it has to offer – affordable, safe, stunning scenery, wonderful climate, friendly people where you can build a good life for you and your family, remarkable diving and hiking, great restaurants, hotels, lovely cottages and villas to rent and experience the entire lifestyle of Saba.
Visitors to Saba are like students learning and our job, as real estate agents, is to teach people about Saba and that means understanding what you want. We're not here to sell you on anything, to 'market at you' with lots of superficial publicity and annoying spam about how wonderful Saba is. Saba markets itself and either it's right for you or not.  That's the crucial part of our promise – helping you decide is Saba right for you.
Let us be your #1 choice to answer your questions, solve your problems, understand and have empathy for what you truly want and desire as you think about the Caribbean island of Saba and how it plays out in your future. Caring, knowing and serving you is what our business is built on.
You have a direct connection to Saba through us. So take advantage of us. We're here for you.
♦   ♦   ♦
♦
The only expat real estate company on Saba

Saba (+599) 416 . 2777 / USA +1 . 631 . 604 . 4435 / Skype: saba.island.properties
Emails:  Albert@sabaislandproperties.com  or  Michael@sabaislandproperties.com
♦