*An Exclusive Celebration* – Haiku House + Albert & Michael – Saba Island Properties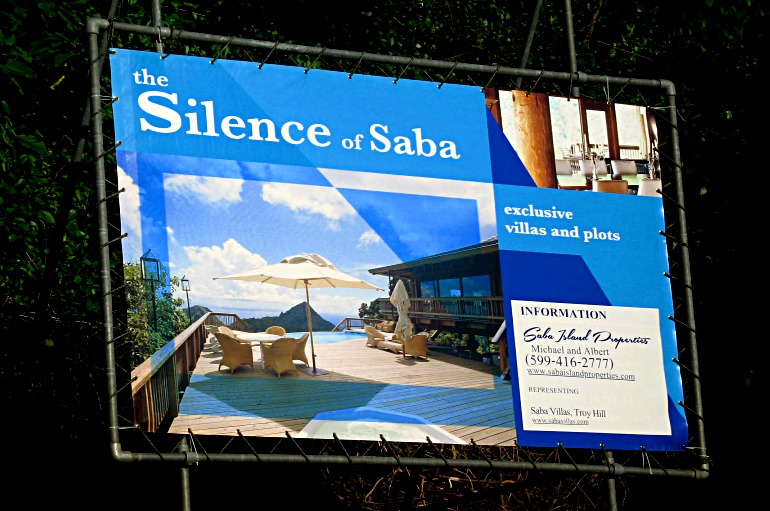 A Time for New Beginnings
♦   ♦   ♦
We're extremely proud and happy to tell you that Saba Island Properties is now the exclusive brokers for the sale and rental of Haiku House. This includes the interests of the Saba Villas N.V. Development Group on Troy Hill.
Saba Villas has land offerings that are the most desirable pieces of properties on Saba.
An exquisite setting for a five star ecological resort and select group of residences with stellar views of the Saban Hills and Caribbean Sea.
♦ ♦
Marcel & Caroline Hompes – Haiku House / Saba Villas – honor us with their words:
"From the moment we started working with Albert and Michael it felt as if we'd made the best choice ever regarding the Troy Hill project. We haven't been disappointed. The cooperation with those two kind, experienced, inventive and warm persons has given our project the direct boost to what we were looking for. We share the same feeling about the beauty of Saba and how to integrate our project in it. Their natural class and style fits totally in our vision of the Haiku House. The way they receive our tenants, giving service and give the "at home" feeling is comparable with 5-star hotels like Aman or Six Senses Resorts. We will recommend  SABA Island Properties without any hesitation."
♦
Our gratitude is abundant with this news
We opened our real estate business – SABA Island Properties – in June 2014 and we've been building up our vision and brand every day. It's our primary purpose to take care of people. To listen to their needs and hopes as we work to sell their properties and also plan with others who are looking to invest in Saba as a place to retire and raise their families. We're taking our turn — changing how real estate is offered on Saba. People now have a choice about who they can work with and the quality of thought and services they'll receive.
We're so happy to be learning as people give us new ideas and direction. Everyone we meet and work with are so generous with their time and knowledge about Saba, its history and what the land of Saba means to people.
The exclusive representation of Haiku House is a major step forward in achieving our dreams and we're confident, as expats who moved here from New York City, that we have the answers and experience people are looking for as they visit this beautiful island… renting, investing in properties and even building new homes. Home. That's the essence of our work — helping people feel at home for a week or… a lifetime.
♦     ♦     ♦
Saba (+599) 416 . 2777 / USA +1 . 631 . 604 . 4435 / Skype:  saba.island.properties
Email:  Albert@sabaislandproperties.com  or  Michael@sabaislandproperties.com