Albert & Michael – SABA Island Properties – Mediocre or First Rate?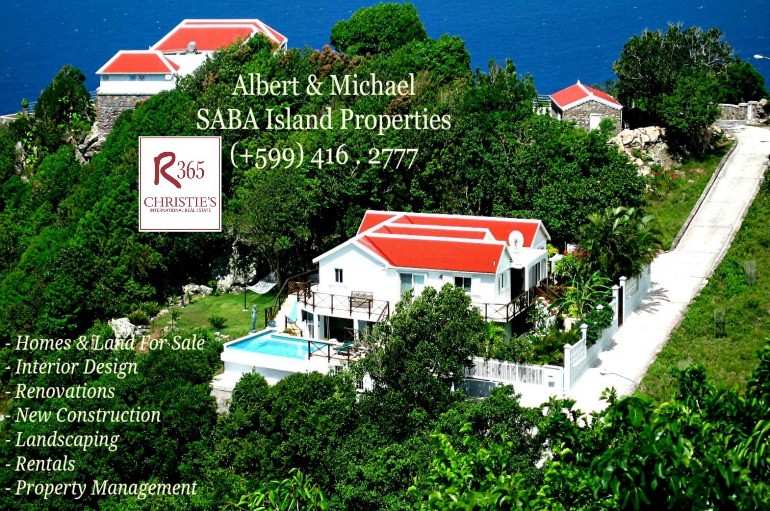 How do you want people to think about you and your business?
Mediocre — Not very good; of moderate quality… ordinary… average… middling… so-so… second rate… no great shakes… unexceptional.
First Rate — Superb; top quality… excellent… outstanding… A number 1… premium… top of the line… unmatched… excellent… world-class.
We're not mediocre at SABA Island Properties. Good enough is not our mindset. We never think — "That property listing is good enough, that photo or contract or email or offer is good enough."
We work to be first rate; working at maximum for our clients because it matters to us.
How you treat your clients and the impact you make — your intention, attitude and behavior — shows all over the place.  People notice how you are and they hear how you work and 'the word on the street' will make or break you.
What is really important to our customers?
If you look at our 'Testimonials' you'll see what people expect and like about working with Albert & Michael.
Here is one of our happy customers:
♦    ♦    ♦
Henry & Mary Johnson – Texas
Owners – Maggie's Cottage – Saba
We recently hired SABA Island Properties to list Maggie's Cottage, formally known as House of Gladys.
We first met Albert when researching renovation options for our rental property.  Albert and Michael were recommended highly by other islanders familiar with their high end design experience and reputation for unsurpassed quality.
We were delighted to find them extremely professional, knowledgeable, honest and personable, with a shared interest in the history of Saba and maintaining the integrity of the 100-year-old cottage. They provided detailed quotes for various upgrade scenarios, rental options and a sales option, and were readily available 24 x 7 to answer questions – even while on holiday!
After careful evaluation, we decided it was in our best interest to sell the property – a difficult decision for us. There was no question —  Albert and Michael would be our agents. They have been understanding and supportive every step of the way. We are very comfortable with them and have complete faith we are in caring, competent, trustworthy hands.
Buying, selling, renovating or renting, we highly recommend SABA Island Properties without hesitation.
♦   ♦
First rate for us means caring all day long.
♦
Albert & Michael ~ SABA Island Properties
*The Only

Expat Real Estate

Company on Saba and That Means…


We know What We're Talking About Living on Saba*
Saba (+599) 416 . 2777 / USA +1 . 631 . 604 . 4435 / Skype: saba.island.properties
Emails:  Albert@sabaislandproperties.com  or  Michael@sabaislandproperties.com