A Testimonial — The Change We're Creating in Real Estate – Albert & Michael – Saba Island Properties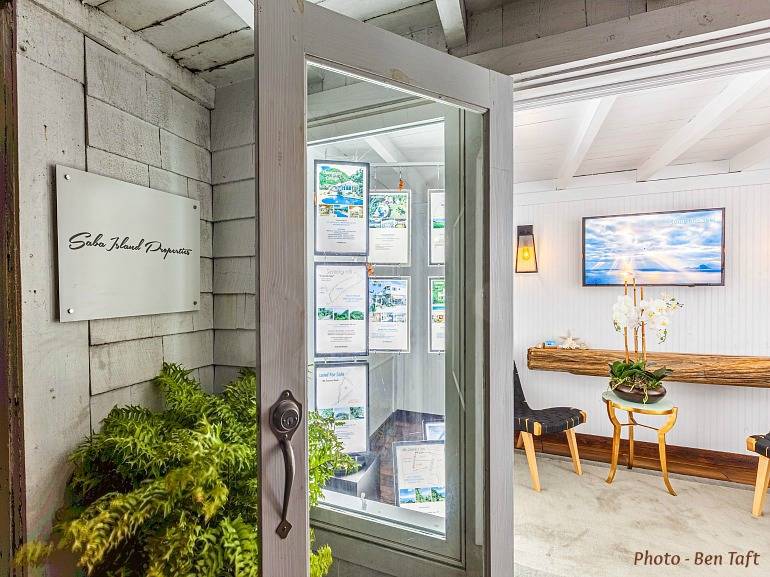 Here… we made this
From the get we made specific choices how to run our business because we wanted to do work that mattered, work we are proud of and
serve people very well.
Being authentic
Knowing what we're talking about
Finding our smallest viable audience
Treating people with respect
Living with integrity
Building trust
Being human and caring
Splashing around in innovation
Having fun
Saba's not an average place
And we're not selling average but rather the elite Caribbean island lifestyle of Saba because it's an exclusive place to visit and live.
We're not real estate cogs, following the "standard rules and procedures". We try to help people buy and sell properties by actually listening and talking to them about what they want and dream about. Having empathy for what someone feels and thinks even if it's different from our own needs. That's the change we're working to create in real estate on Saba. To make things better.
Here's a new testimonial that fully surprised us… left us speechless… and profoundly moved with so many emotions because of how
Greg and Sue Marquise endorsed our work; with care and specific details. It feels so good to be seen and heard. To be appreciated and to have our work validated. We're humbled and grateful for how they see us. Thank you both!
♦   ♦   ♦
Greg (retired attorney, TV news anchorman, assistant to a US Senator, entrepreneur) & Sue Marquise (retired entrepreneur including innkeeper with properties from 9-45 rooms – Whitehall Inn, Camden, Maine), Dad and Mom to four great kids, now living in St. Petersburg, Florida.
At one time, we owned a multi-office real estate brokerage in Maine, and, when we decided to sell one of our properties on Saba, the natural inclination for us was to try to sell it ourselves. That is, until we opened our eyes to a much better option, Saba Island Properties.
We have known Michael & Albert (M&A as they are known by many) since we arrived and fell in love with Saba about the same time as them. We knew the extensive skills they brought from prior pursuits, and we also knew the challenges they faced as "newbies", trying to "up" the real estate game on an island. But, in a remarkably short period of time, they became the "go to" people for island real estate.
We are fussy. So, for us, there were lots of things, important to us in selling (or buying) a property anywhere, but perhaps even more important on Saba.
Here are our top 10: 
1. Understanding the market. Knowledge is power, as they say, and M&A are both deliberate and intelligent people, who quickly grasped all areas of the island and their differences. Saba is many different communities with varying climates. Saba is also just one island in a very large region of islands. A perspective of how Saba fits and compares is especially essential to someone considering a move here. M&A have it.
2. Experience. Michael's varied background includes top-notch communication strengths that are important to any successful business. Albert's design skills can stimulate a buyer's vision but also can help a seller make a better presentation of their property. Both M&A have world class backgrounds that helped make their transition to their now highly successful five years as brokers on Saba. This has been more than helpful to us.
3. Vision. Saba is a novel place for most people, and you need to have vision not only for a new house, or even an existing house or building, but perhaps an overall vision of what a Saban lifestyle will be for you. Everyone has life experiences, but some people are better able to convey those experiences than others. Even before we listed our property, we regularly called on M&A to assist us with things they already had experienced, such as the residency process. M&A have lived around the world. They had a vision for themselves on Saba, their lifestyle, their local investments, how they would fit in, and even what their house would look like (and we had considered buying it before they did, and we could not envision the amazing transformation they made of it).
4. Engaging Personalities. Personalities, of course, are always subjective, but M&A became instant friends. Everyone we know on the island will say that M&A always have something interesting to say, are great listeners and are sincere, warm and sharing.
5. Connections. Perhaps it's the engaging personalities, maybe their curiosity, but M&A quickly connected with local people. This connection to locals, expats, government officials, contractors, merchants and other business people is certainly key to their brokerage business and clients.
6. Detailed-oriented. We wanted someone who would get to know our property as if it were theirs; someone who could make the best case of why our house might make sense to others. M&A always made us feel like we were more than a listing; for example, they both climbed over numerous rocks and around spiny cactus, without any hesitation, on our steep property to understand our boundaries and our views.
7. Integrity.The most important qualities for a broker are honesty, integrity and fairness. For buyers AND sellers. We know first hand that this is the foundation of everything they have created with Saba Island Properties.
8. Marketing. Take a look at their office in Windwardside; maybe a "showroom" is a more apt description. It says it all; a brilliant presentation, innovative and an easy way for properties to be displayed 24/7. And, innovation has been a hallmark of their brokerage. We weren't sure what to think of listings that all contained statements from sellers as to why they loved the property they were selling. Our initial pause perhaps was never having seen such a thing. But, when it was our turn to talk about our property, we couldn't wait to do it. M&A are re-writing the brokerage manual; it's just unusual that they are doing it for such a small audience.
9. Caring & Communications. It also may be unusual to pair these two qualities. For many brokerage companies, you list with them and they may send you some requisite, almost pro-forma, updates on such things as a showing. They often view their job only as a broker who simply puts two parties together. It can be perfunctory, but it also can be a delicate balancing act. We have a general idea of what M&A each earned in their prior lives; we also know enough of the finances of real estate brokerages, that on Saba, we are sure M&A are doing this for the love of what they are doing and the love of people they are doing it for. Our experience with M&A is that when they talk to you or email you, they are writing to you as if you are family. They care about you, rather than just making a sale.
10. Results. Did we mention that M&A were tenacious AND successful in selling our property, generating two acceptable offers at the same time?
M&A far exceeded our expectations on ALL Ten.
Thank you for everything!!!
♦   ♦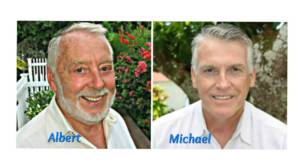 Saba (+599) 416 . 2777 / USA +1 . 631 . 604 . 4435 / Skype: saba.island.properties
Emails:  Albert@sabaislandproperties.com  or  Michael@sabaislandproperties.com