A Superb Testimonial on Saba, Home and Happiness – Albert & Michael – Saba Island Properties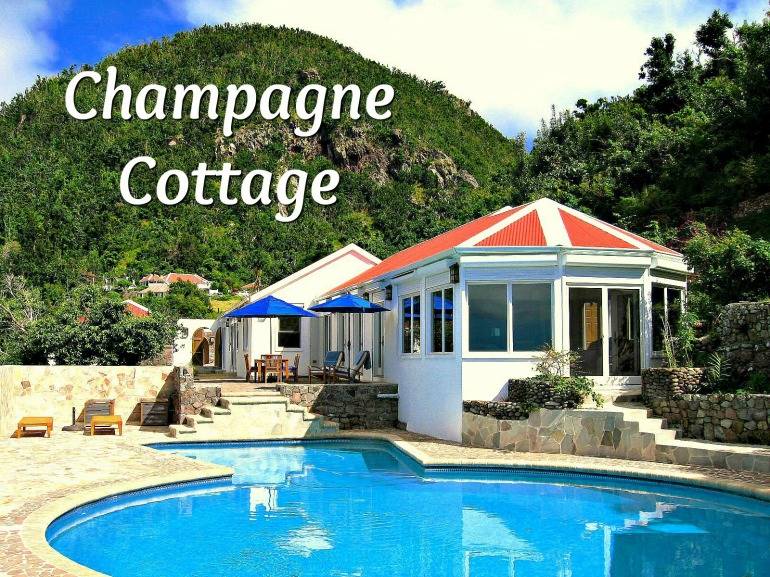 People entrust their homes to us
Caregivers and Caretakers. Stewards. Custodians. Hosts. That's what we are.
Caring about and for other peoples properties — to rent — to sell — as well as the privilege and leadership to manage their cottages and villas. 
Helping you to find a home where you'll be happy
Putting together responsibility and compassion
Organization and attention to details with love
Being run by heartfelt concern for another persons home and land… treating it as if it were our own

Making meaningful connections

… nurturing relationships
Our work takes emotional and physical labor
To do this job well you've got to have feelings for the properties you represent and maintain. Feelings for the land the home rests upon,
the blocks and wood it's built out of, furnishings, views and, the most vital element — understanding people — listening to them —
having genuine care for the welfare of the people living in the house.
That's what we mean by emotional labor — to be willing to step into the shoes of another person. To try and see who they truly are. How they view the world. Hearing what they're saying, thinking and asking for. Even if it's different from what we want or how we think.
Guests and home owners have pictures in their heads and hearts of how their lives on Saba will be. Personal and particular needs, desires and dreams and it's our hope to try to fulfill every wish a person has so they do feel at home… belonging, comfortable, respected, happy to 
live the Caribbean lifestyle they have come here to experience.
This powerful quote 

describes our leadership and empathy
Two crucial things we strive for in all the work we do as we answer emails — telephone calls — talk in person about life on Saba —
living and working here — renting a home — buying a house or land — running a business.
"Buddhist tradition describes three styles of compassionate leadership:
The Trailblazer – who leads from the front, takes risks, and sets an example;
The Ferryman – who accompanies those in his care and shapes the ups and downs of the crossing;
The Shepherd – who sees everyone one of his flock into safety before himself.
Three styles, three approaches, but what they have in common is an all-encompassing concern for the welfare of those they lead."
– The Dalai Lama –

What a story
We're honored and proud to share this superb testimonial about our purpose
to find you the right home to live in for your happiness on Saba.
♦

"We are world travelers, spoiled, "saw-it-all" kind of persons. We decided to come to Saba for an emotional retreat. We took a job that was not important, but what we were looking for was – luxury accommodations – nature – unusual experience – beauty – exotics – etc.
And we got it all. We were so happy on Saba and very happy to have spent some time in the Champagne Cottage.
We saw this cottage on the internet and we called Albert & Michael – Saba Island Properties – to ask about the place. I was so surprised by the great professional attitude, excellent language, amazing manners, high professionalism of Albert & Michael. They explained to us everything, booked the place and made our stay so comfortable! They took care of every need for us and we felt like we were at home.
The cottage itself is unbelievably beautiful, luxury, well kept. It can easily accommodate several people. Everything was amazing about our stay there – the house, the design, the furniture, linens. Great kitchen, clean pool, amazing views of the sea and the mountains…
Saba is a small island, but it is really intoxicating! 
It was an unforgettable experience – one of a kind. We were really happy to live there and spend time on Saba, with Michael & Albert…
amazing hosts.
We would strongly recommend Champagne Cottage for everybody who is looking for a new, unusual experience…
emotional and spiritual retreat." – Professor Elena Tolstov – MD, PhD – USA + Israel & Captain Alex Tolstov – USA + Russia + Israel
♦   ♦   ♦
We're picky people and find the pickier we are about our work and the people we serve the better.
Picky in finding you the right place to live.
A home you'll love.
A place you'll be really happy spending time in.
Living the way you want… here on Saba.


That's our promise.
♦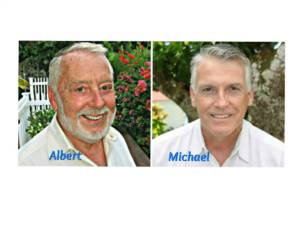 Saba (+599) 461 . 2777 / USA +1 . 631 . 604 . 4435 / Skype: saba.island.properties
Emails;  Albert@sabaislandproperties.com  or  Michael@sabaislandproperties.com