A Saba Love Story – Albert & Michael – Saba Island Properties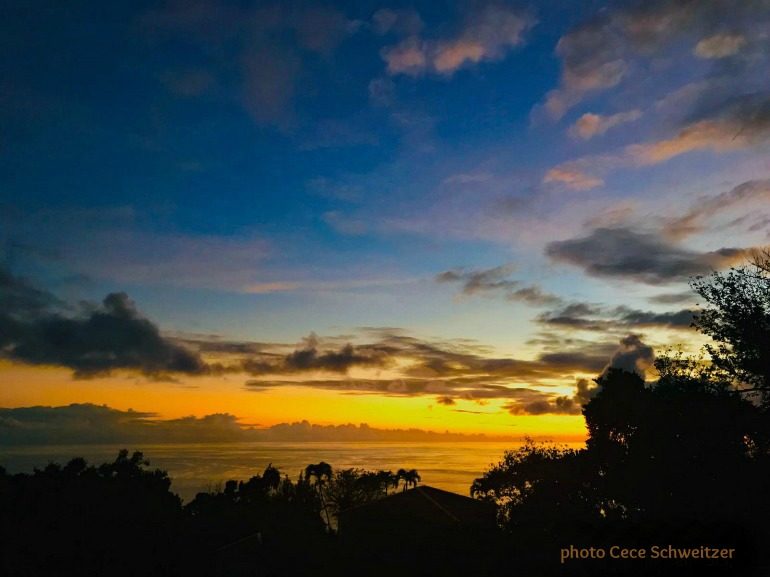 For many people Saba is an unexpected surprise — often turning into a real love story — where they can't stay away. Returning over and over again and some, make the romance permanent; actually moving here to live and work and raise a family because it's home to them.
Here's one of those choice Saba love stories by Hans & Yvonne Geijtenbeek (going on for nearly 30 years) that people like us relish and then… send it out to people in our tribes who are on the same journey we are on — thirsty to have a place like Saba in their lives.
♦
"It was 1991. Two good friends of ours went sailing from Europe to Sint Maarten and while there they visited Saba because they were curious. And then… they were so wildly enthusiastic with what they discovered, they immediately called me:
'Fly over — We must build a house here. It is fabulous!'
That was the start of Saba Villas, NV. The beginning of our love story with Saba. We moved forward and bought additional parcels of land on Troy Hill and built the incomparable Haiku House, which the three of us still own. What a partnership it is.
When my wife Yvonne also visited Saba she was overwhelmed by the beauty of the nature and the kindness of the people of Saba.
Several times a year we went to Saba and stayed in the Haiku House. Real Magic. Real Paradise.
In 2007 we saw Villa Fairview for sale on Booby Hill, Windwardside. Our dream… a wonderful location… amazing views… WOW!
We bought the house and quickly started renovating and decorating, including building a pool with our friend Cedric Hassell. What a great time.
What we love most is the quietness… the peace and stress free atmosphere on this pearl of the Caribbean. Incredible hiking…
Astonishing nature… Caring, welcoming community. We are so fortunate, over all these years, to have met a lot of Saban people who…
have become friends forever. Whenever we arrive on Saba we are back home." – Hans & Yvonne Geijtenbeek
(Hans & Yvonne live in Baarn, Holland (a village near Amsterdam). Hans was a real estate agent in Amsterdam and later on a professional wellness/medical medium coach. Yvonne was a primary school teacher as well as operating a natural medicine practice. They have two daughters and three grandsons.)
♦
It's a privilege for us to watch a person belong to Saba. Seeing them relax into the peaceful mindset… connecting with nature and people and their true selves. It's the best part of our work witnessing this transformation. The positive life change that happens as they fall in love with this exclusive caribbean island and live the dream of Saba.
♦  ♦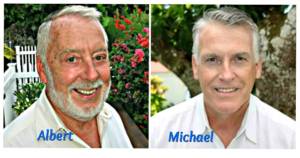 Saba (+599) 416 . 2777 / USA +1 . 631 . 604 . 4435 / Skype: saba.island.properties
Emails:  Albert@sabaislandproperties.com  or  Michael@sabaislandproperties.com