A Dynamic New Approach to Real Estate – Albert & Michael – Saba Island Properties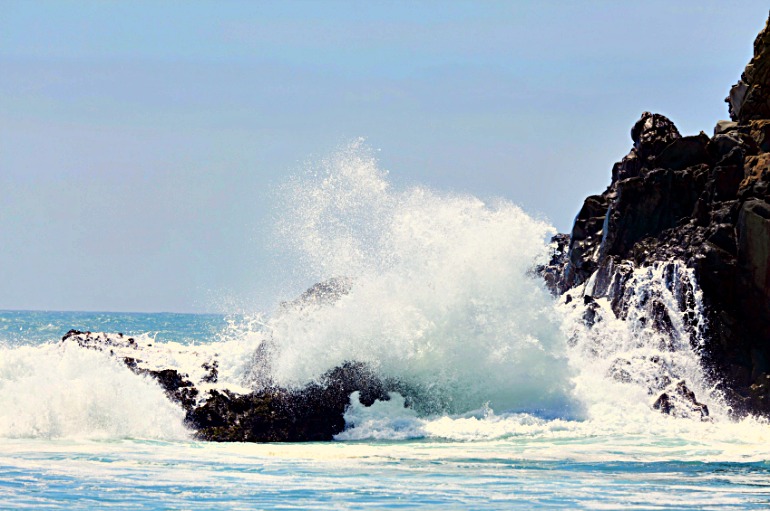 "Action is the foundation key to all success." — Pablo Picasso
SABA Island Properties is definitely taking action and… receiving it!
More and more people are asking us to help them sell their properties, to buy or rent on Saba and even to change their lifestyle and move here.
They chose us because of our reputation, our website and recommendations. We're expats who moved here 6 years ago from New York City and we'll tell you our story and all the facts and feelings we have of living here as no one else can. That's our promise to you.
Our clients are people right here on Saba and from:
Our Caribbean neighbors — Statia, St. Barths, St. Maarten, St. Kitts, Anguilla, Nevis
In the United States — Virginia, Florida, North Carolina, Maryland, Texas, Connecticut, Missouri, Ohio, New York
And beyond — Canada, Holland, France, Switzerland, Sweden, Abu Dhabi
One client wrote this to us:
"We're so pleased to have been introduced to both of you. The way you approach the business relationship is miles above what we encountered with other agents. We've experienced rudeness, with no follow up or commitment or confidentiality.
We're used to working professionally with a real business contract and a real plan to move forward. We see that things are changing on Saba and the old ways of doing business are catching up to the 21st century.
You're dynamic! You take action. Your enthusiasm and passion are what sold us on working with you. Just because Saba is a five square mile friendly island doesn't mean you shouldn't be professional, respectful and transparent about what you're doing. We trust in you and that's what other people said —
You can trust these guys. They help a lot of people out."
♦   ♦
These deeply moving words validate who we are and our choice to have SABA Island Properties
be a caring force — a company with a dynamic new approach to people and real estate.
A company you can also care about and get the results you hope for.
Life and work is pretty dynamic
We're stimulating business and people — inventing — creating — planning — growing — taking risks — being fearless — shaking things up — being persistent — taking initiative — following up — building confidence — learning and counting on other people for help and doing it with vigor!
Doing it on purpose. Doing it with love.
When people come to us looking to buy or sell land or their homes, to build or renovate they expect us to keep up — to connect and to be really present every single moment when action needs to be taken and results must happen. Whether it's rebuilding a pool, repairing a roof, redesigning the interior of a home, ordering tiles and furnishings, gardening, negotiating, getting bids, budgeting and paying strict attention to the smallest of home details — colors of woods, linens, wine glasses, table mats, napkins, silverware, plates and much more.
That's what Saba Island Properties is good at — really caring about what you want. We'll make real the Caribbean Lifestyle you image.
We make sure that what we offer is relevant, valuable and of the best quality. We often say, and it's 100% true — we  actually give a damn; caring enough to make a difference in how you and your home are treated, even if you're renting a cottage or a villa for just a week.
– How are you going to get noticed if things don't matter?
– How are you going to get noticed if your heart isn't in your work?
– How are you going to get noticed if there isn't trust?
Change is not always easy and many people want things to stay the same; to be status quo. The feelings of change, thinking and dreaming about moving to a new place, living in a foreign land, is key to the people we work with and they ask questions like these:
What will it be like to live on Saba?
How well will I fit in?
How expensive will it be?
Is a 5 mile island with about 2,000 people too small and remote for me and my family?
Will I be safe?
What about taxes and health benefits and residency?
All these questions are crucial to you and to us. We're here to talk about all your aspirations and hopes, as well as your fears and doubts. To get real answers to all your questions so you'll know if Saba is right for you. We're 100% confident that we can help you because we've lived through buying and moving from the United States and even opening a business to work on Saba and we're really happy we made the change.
20 reasons why people work with Albert & Michael
We hear all the time in conversations, emails, letters, testimonials and referrals, why people like working with us. It's extremely gratifying to know and so we present 20 reasons — 20 facts from people saying why they trust us.
♦   ◊   ♦
1. You care and give us straight talk. You tell us the truth.
2. You're doing work that matters to us and others and having a great, good time doing it.
3. You're open and optimistic. You clearly communicate facts and numbers with a positive outlook.
4. You go beyond your limits. Stretching and working to be flexible every day and with every new opportunity.
5. You ask peoples opinions and ideas without prejudging because you really want to know.
6. You value us. We're an essential part of the team and we all work together.
7. You're constantly studying and learning from people in the marketing and real estate industry.
8. You're competent and well informed. You know your product and you work smart.
9. You use your physical and mental energy well, sticking to a plan while being spontaneous and innovative.
10. You cut away what holds you back and get results; taking stock of your work and the people you work with.
11. You measure your progress, get reliable feedback on how you're doing and then continue making wise decisions.
12. You have values and set achievable goals so you're in control… never out of control.
13. You treasure and value your clients. We're people to you not prospects.
14. You connect and engage with people in a way others can't or won't even try to do.
15. Customer service is vital to you. You raise peoples expectations by giving them far more than they expected.
16. You don't promise perfect BUT you try and you're fully engaged with us. We have confidence in you.
17. You work to build impeccable trust… to earn our business and the privilege to serve us over and over again.
18. You treat us with respect, the way you would like to be treated.
19. You're confidential. Our business and wishes are private and stay just between us.
20. You're consistent. If you say you're going to do something you follow through.
Yes! You bet we want to standout and make a good size dent in the universe.
We want SABA Island Properties to be a business that counts and is useful to others.
We are reaching out for as much as we can, as far as we can, building something that matters…
here on Saba and throughout the world because we have something worthwhile to contribute


from our hearts

and life experience.
What an opportunity all this is!
What possibilities exist!
Taking action and caring about you!
♦  ♦
Saba (+599) 416 . 2777 / USA +1 . 631 . 604 . 4435 / Skype:  saba.island.properties
Emails: Albert@sabaislandproperties.com  or  Michael@sabaislandproperties.com