Windwardside Land – For Sale – Albert & Michael – Saba Island Properties
$175,000
Lot Area: 1,203 square meters
Windwardside – Prime Commercial Land Available for Your Business
1,203 Square Meters
$175,000.00 USD
♦
 ♦ 
♦
Many more people are discovering Saba and its wealth of benefits and
with it comes the desire to invest in land, homes and businesses.
To be part of an incomparable

Caribbean lifestyle.
Windwardside is the most in-demand place to work and live and
this particular Windwardside property is a commercial buyers dream:
Flat and open
Easy to build on
No bother utility hook-up
Stellar views of the Caribbean sea and the dramatic cliffs of Saba
A choice location that will never be compromised by someone building in front of you 
Right next to Windwardside public parking lot for everyone to see and easily visit your business
It's land and location tailor-made for your success.
Here your business will sell itself and thrive.
We urge you to buy this property now before someone else steals it away from you.
Call us and secure your future happiness and success in Windwardside, Saba.
♦  

♦

  ♦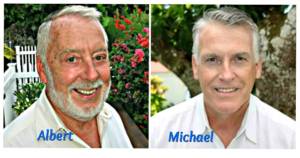 Saba (+599) 416 . 2777 
Emails:  Albert@sabaislandproperties.com  or  Michael@sabaislandproperties.com